Visit the Pineywoods of East Texas this Holiday Season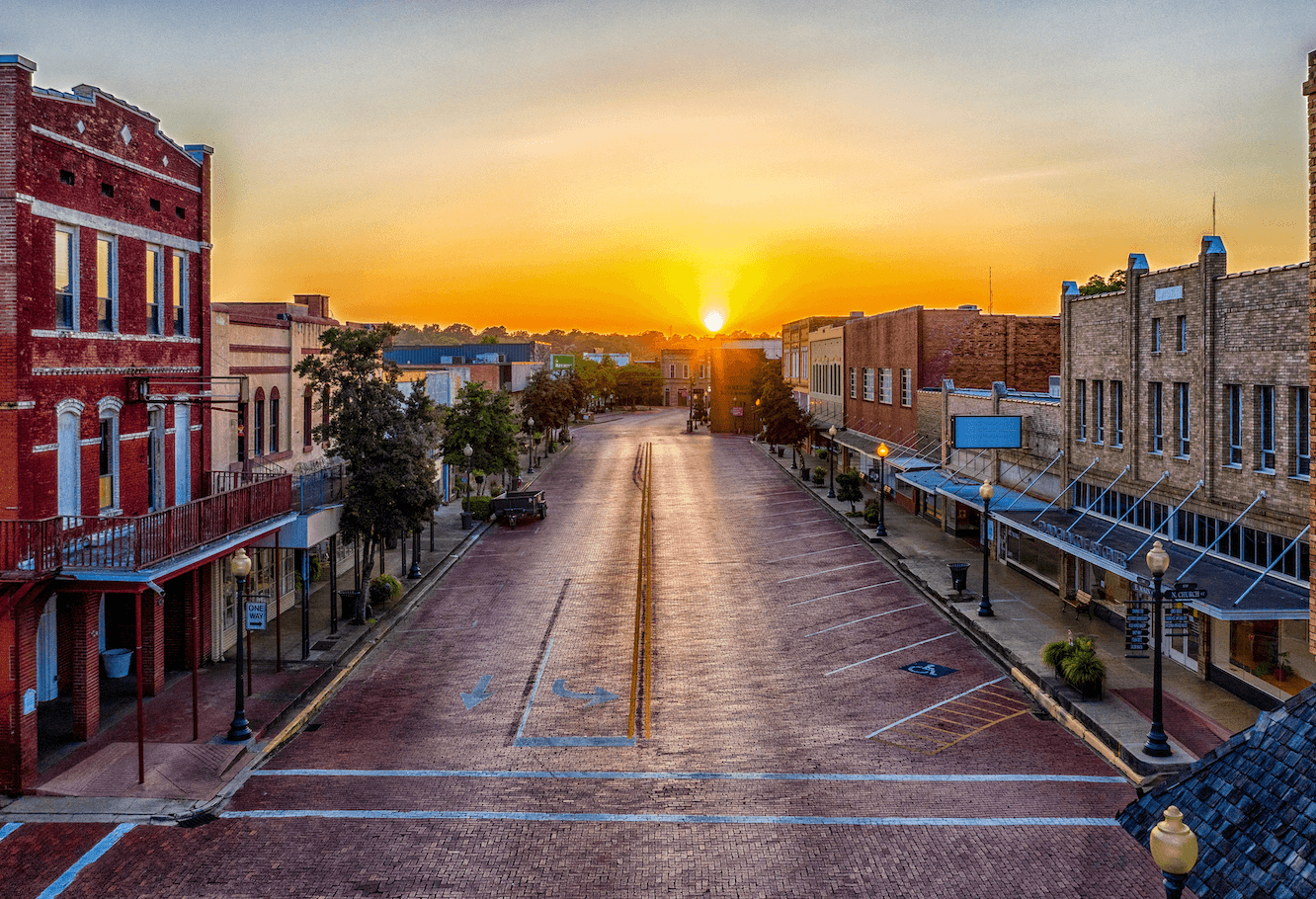 Picture this: A getaway to the forests of Texas, filled with Hallmark-movie-level Christmas cheer. Deep in the Pineywoods, live two towns with unmatched charm. From the string-lit streets of Lufkin to the brick streets of Nacogdoches, you'll have a hard time fitting all there is to see and do in one weekend.
Think two small towns in East Texas don't have a robust art scene? Think again. Don't miss Art, Heritage & Culture Week in Lufkin from October 18th-21st, 2023. This event features art exhibits, a "Farm Feast" hosted by the Lufkin | Angelina County Chamber of Commerce, a concert by "An Evening with Lucia Micarelli & Leo Amudeo" at the historic Pines Theater, an Art Walk in Downtown Lufkin presented by Lufkin Creative and ending with the Heritage Festival and Oktoberfest on Saturday, October 21st.
Across the Angelina River, Nacogdoches will be holding its annual Dia de los Muertos Fiesta on Saturday, November 4th. Downtown Nacogdoches will be alive with spirit as Chikawa Aztec Dancers make the brick streets their stage. Enjoy incredible ofrenda displays, vendors, food trucks, and more at this family-friendly festival.
Get ready to shop 'til you drop as the Holiday Season ramps up. The shops in Downtown Nacogdoches create holiday magic with "Merry Christmas Market" on November 10th & 11th. Holiday in the Pines adds another heaping of cheer with hundreds of vendors in the Nacogdoches Expo Center for three days of holiday heaven! Plan to visit from November 16th-18th.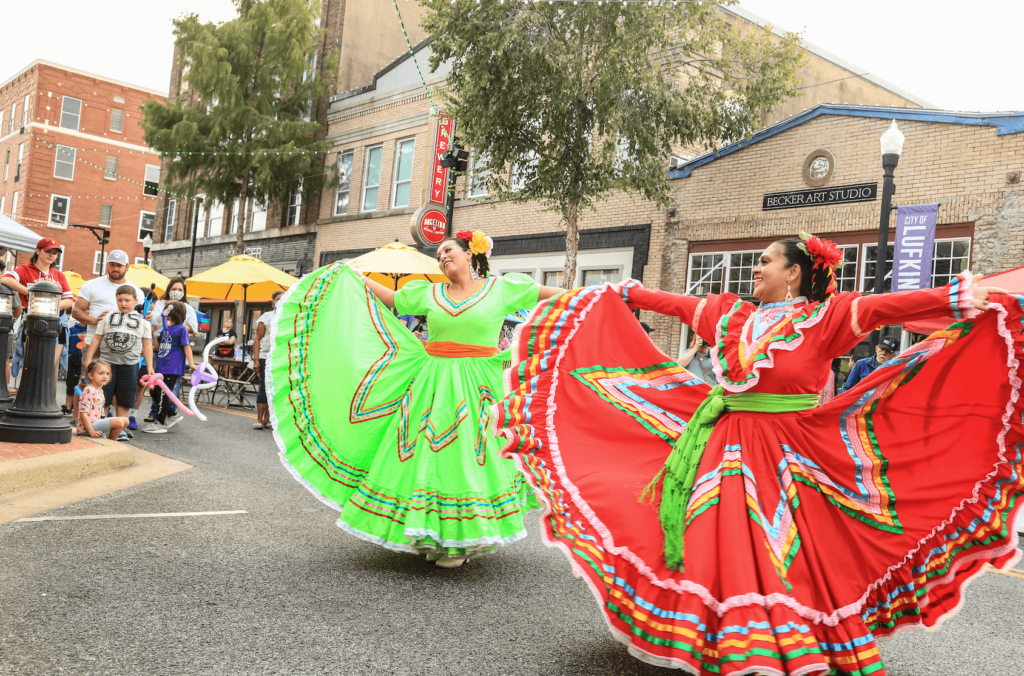 Skate your way into winter wonderland at Lufkin's "Ice Skating in the Pines" from November 25th to December 31st.
Lufkin's Christmas in the Pines is a crowd favorite beginning with the Lighting of Rudolph on Friday, December 1st, and the Christmas in the Pines celebration and parade on Saturday, December 2nd. Nacogdoches' Nine Flags Christmas Parade takes place the same day, but no matter where you end up, you'll make memories to last a lifetime.
Learn more about Lufkin's Holiday Season at visitlufkin.com/events/holiday_events and check out Nacogdoches' Fall Lineup at visitnacogdoches.org/nine-flags