Lovin' Lake County, MN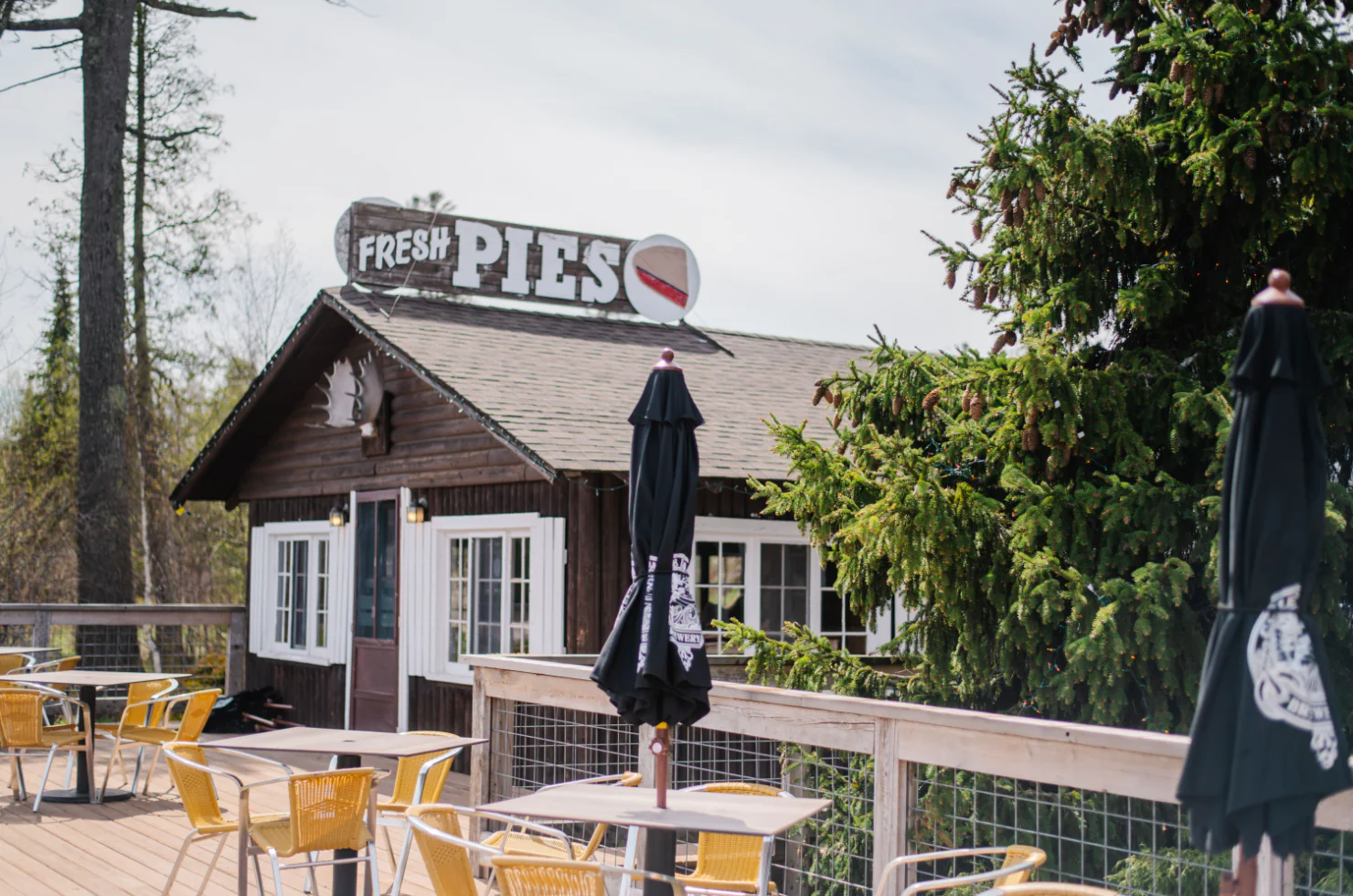 You could say Lake County is the heart of the famed and majestic North Shore of Lake Superior – with its ancient cliffs, hidden beaches, and stunning vistas.
Nothing can replicate the feeling of standing on the North Shore of the Great Gitche Gumee; the smell of fresh northern air; the trance of watching waves crash against the rocky cliffs; the panoramic view off Palisade Head.
That's why once folks experience the rugged beauty of Lake County, they can't wait to come back.
Fall may be one of the best times for outdoor adventure on Minnesota's North Shore. Explore via scenic road trips along the shore and into the wilderness, or get moving and hike through gorgeous state parks or along the Superior Hiking Trail. Many locals enjoy hopping on ATVs and riding through Lake County's scenic trails.
Interestingly, Fall colors happen twice on the North Shore, producing some of the best fall colors in Minnesota. The first foliage peak of maple trees occurs along the Sawtooth Mountain highlands from mid-September through early October.
The second burst of aspen and birch trees happens from late September through mid-October along Lake Superior's shoreline. For a scenic road trip, travel up HWY 61 or HWY 1 north toward Ely by car or motorcycle for amazing roadside views. Or, engage in various outdoor activities to breathe in the crisp autumn air!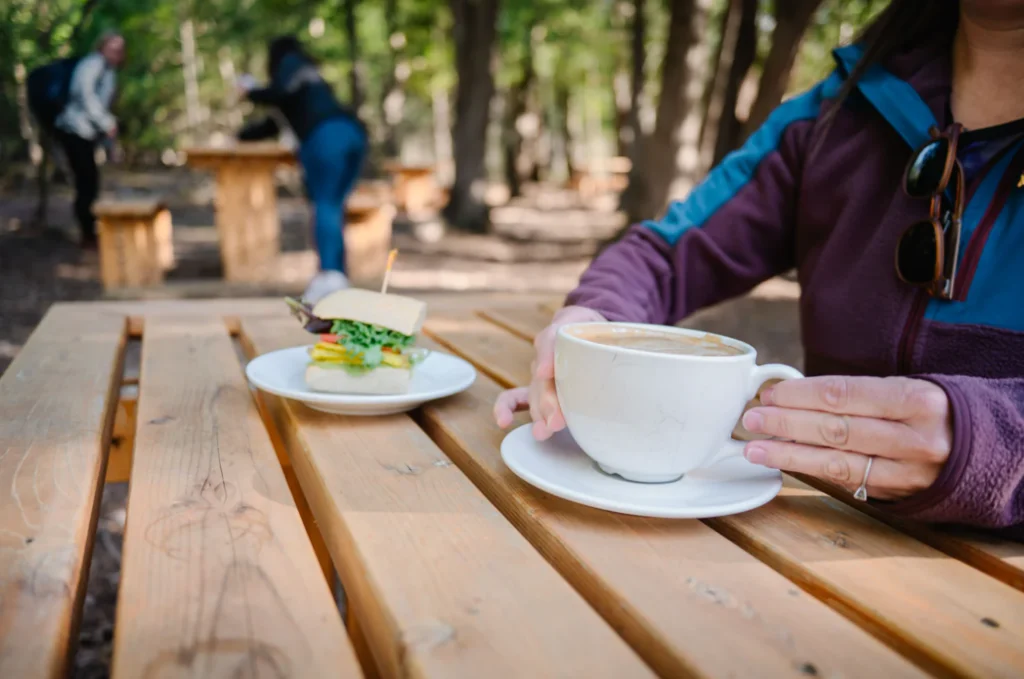 There's nothing better than letting it all go while hiking through the wilderness. Breathe in the clean, fresh air off Lake Superior, and you'll instantly feel uplifted. Lake County has many scenery choices: deep, rugged wilderness, rocky Lake Superior shoreline, or river trails.
Inland, just a bit north of Silver Bay, the Bean and Bear Loop (also referred to as the Twin Lakes Loop) ranks as a local favorite fall hike. You can hit the Superior Hiking Trail at Penn Blvd. trailhead and hike north about three and a half miles to arrive at lovely Bean and Bear lakes. The entire hike totals about 6.5 miles.
Mountain bikers enjoy the rich scenery throughout the Demonstration Forest, featuring Lake County's first purpose-built mountain bike trails. Serious mountain bikers will find the new Split Rock Wilds trails exciting and challenging, mainly featuring rocky terrain and leading to many Lake Superior overlooks along the path.
Load up the ATVs or OHVs and head up North for the weekend to endure the never-ending adrenaline of riding the ATV trails in Lake County. Silver Bay, Beaver Bay, Finland, and more inland areas are popular destinations for off-roaders offering miles upon miles of ATV trails.
Around the shore and back in the Superior National Forest of Lake County, the ATV/OHV trails won't disappoint. Hairpin turns, rocky terrain and endless rivers will entertain riders of all experience levels. Visit LovinLakeCounty.com to explore North Shore ATV/OHV riding and download a trail map.
Stop into locally-owned shops featuring Lake Superior-inspired artwork, food, and gifts. Grab a tasty snack of smoked whitefish or salmon at Russ Kendall's in Knife River and Lou's Fish House in Two Harbors.
Beer enthusiasts must sample the craft beers at Castle Danger Brewery, featuring more than 20 local brews on tap. They have a beautiful outdoor space to view fall colors and gather with friends. Indulge in a slice of homemade pie – a North Shore specialty!
Lodging properties inland and along the shore offer more than a place to stay: enjoy lake-life relaxation or a plethora of family-filled activities, such as kayaking, hiking trails, and games, as well as great dining options.
Best time to visit: mid-September through mid-October.
May your wild spirit lead you to unforgettable Lake County, Minnesota adventures.