Go Rogue on the Great River Road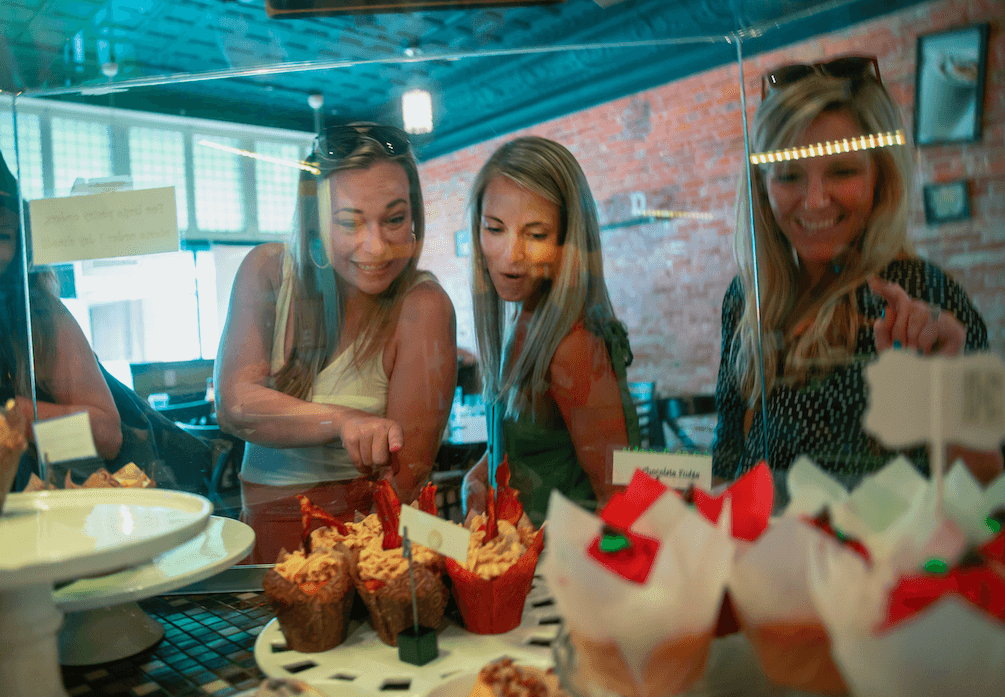 Unleash your senses in the artistic city on the bay! Quincy, Illinois is beautifully poised on the bluffs overlooking the grandest river in North America. The Mississippi courses through ten states, from Minnesota to Louisiana's gulf. Midway along the 3,000-mile path, Quincy captures a premium location on the Great River Road's western Illinois border.
Perhaps nature's canvas showing off giant lily pads, soaring bald eagles, rolling waters and divine sunsets has inspired the prolific art scene in the Quincy area. The first Arts Council in America was founded here in 1947, with the arts continuing to thrive today. Visual arts are celebrated in and around Washington Park annually each June during QFest, a three-day festival of juried art, food, and music.
Washington Park is also home of free Blues concerts all summer long. Local groupies and tourists alike gather on the second and fourth Friday nights, June-August. Regional and national talent fills the pavilion at this historic park where the Great Debate of 1858 between Lincoln and Douglas took place. The festive atmosphere will be extra amped this year, as 2022 marks the 25th anniversary of Blues in the District. The park is bordered by eateries and bars for local fare, along with an onsite food truck (oftentimes tasty Midwestern BBQ).
RiverFest Quincy
More musical entertainment may be had this summer via RiverFest Quincy. Fourteen acts will take the stage during the inaugural three-day event on Quincy's expansive riverfront. The city's cable-stayed suspension bridge will light up the night skies at this multi-stage community festival.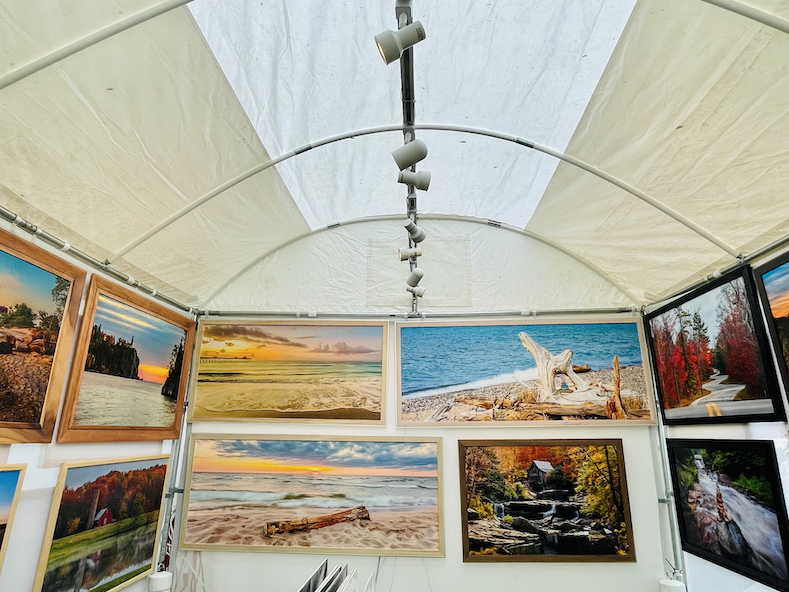 Is food your love language? The chefs of Quincy speak it deliciously. Summer Flavor Tours were conceived three years ago and receive rave reviews. Each Saturday from June-August, five chefs from five venues share their signature seasonal dishes and drinks with intimate groups of sixteen in downtown Quincy. The three-hour walking tours are guided by an entertaining food ambassador, infusing colorful nuggets of the city's past. The tour pops into a boutique shop and meanders through Washington Park and the Farmers Market, pausing at street murals by local artists. Tour goers will be treated to a house roasted specialty coffee, brunch, pizza & a cocktail for lunch, and dessert Italian style. The foodie adventure concludes at a relaxed beer garden with a tasting of local brews.
With its surrounding fertile land and strong agricultural roots, Quincy is the nucleus of the Mississippi Valley Wine Trail. Seven family-owned wineries are represented from Nauvoo to Rockport, Illinois. The wineries and vineyards each hold unique stories and timelines. The oldest winery in Illinois, Baxter's Vineyards, was founded in 1857 and graces our trail today, rubbing shoulders with a new tasting room offering exquisite sunsets, 57&Vine, established 2021. To top off the fun of the Trail, win free Wine Trail swag by visiting all seven locations. Signature t-shirts or wine glasses are awarded to participants over 21 who complete the Trail Blazer Challenge.
Round out your Quincy adventure with an architectural driving tour. The city is crowned with four National Register Historic Districts, along with a broad portfolio of Mid-Century Modern marvels. Thirty of these buildings are showcased on the Mid Mod Quincy Tour—a self-guided driving tour of swanky residential neighborhoods and iconic commercial and religious structures. Drive and explore 48 points of interest on Quincy's keystone tour, Abundant Architecture. The guide also maps out a lovely walking tour in Quincy's East End Historic District, featuring eighteen eclectic residences.
Visit SeeQuincy.com to peruse our 25 Guides + 8 Self-Guided Driving Tours or call for your copies today. Enjoy!
Flavor Tours are Saturdays, June-Aug from 11am-2pm and require 24-hour reservations.
Quincy is an AMTRAK community.
800.978.4748 | seequincy.com