Altoona, PA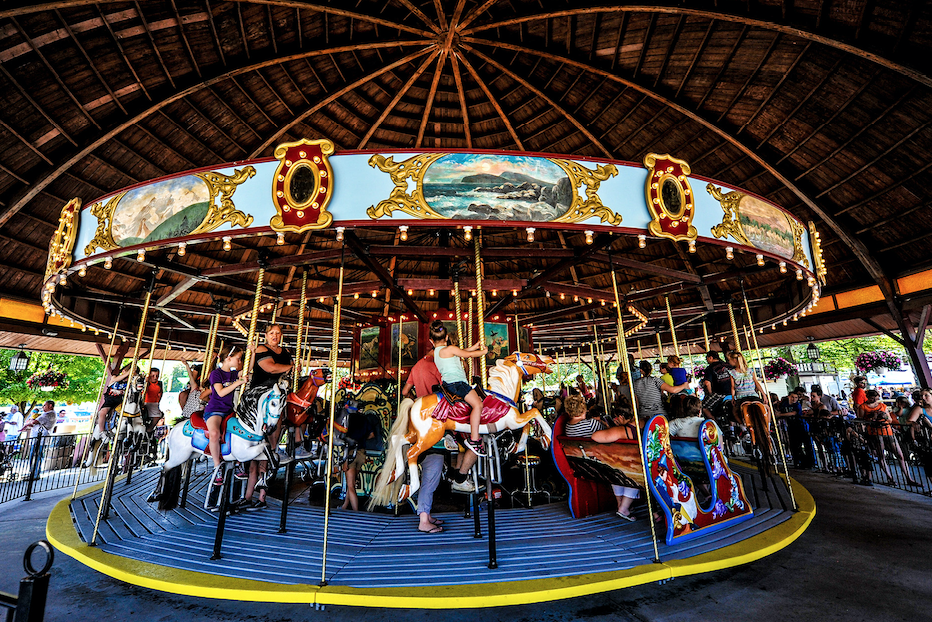 Nestled within the heart of Pennsylvania's beautiful Alleghenies region, Blair County's geographic sense of place cannot be replicated anywhere in the world and it is immersed within, and surrounded by, stellar green outdoor spaces. From unique one-of-a-kind experiences; classic, authentic family fun; renowned railroading history and heritage; and minor league baseball at its most exciting to an expanding performing and visual arts scene; a wealth of historical sites; and an eclectic assortment of eateries, restaurants, and pubs, Altoona/Blair County has a vast variety to please everyone!
Classic family fun includes America's only Italian-themed water park and the world's oldest wooden roller coaster, Leap the Dips, all in the hometown of the iconic original Slinky. You can even walk through the world's largest Slinky at the recently expanded Slinky Action Zone featuring a two-tier laser tag area.
Unique experiences also include America's only interactive railroaders museum, the Horseshoe Curve National Historic Landmark, which is one of the eight engineering marvels of the world and was on the Nazis' hit list during World War II, America's western-most Revolutionary War site, Fort Roberdeau, and the only Greek Temple style home in Pennsylvania, Baker Mansion.
Stellar year-round outdoor experiences include Pennsylvania's highest skiable mountain by winter and challenging mountain bike trails by spring, summer, and fall at Blue Knob All Seasons Resort. Located either within or aligned along Canoe Creek State Park, witness the breathtaking view of the historic Blair Limestone kilns and ride on or hike through a beautiful portion of the September 11th National Memorial Trail!
Altoona is exactly what it claims to be – a Small Destination with Big Adventures!