The Great American Adventure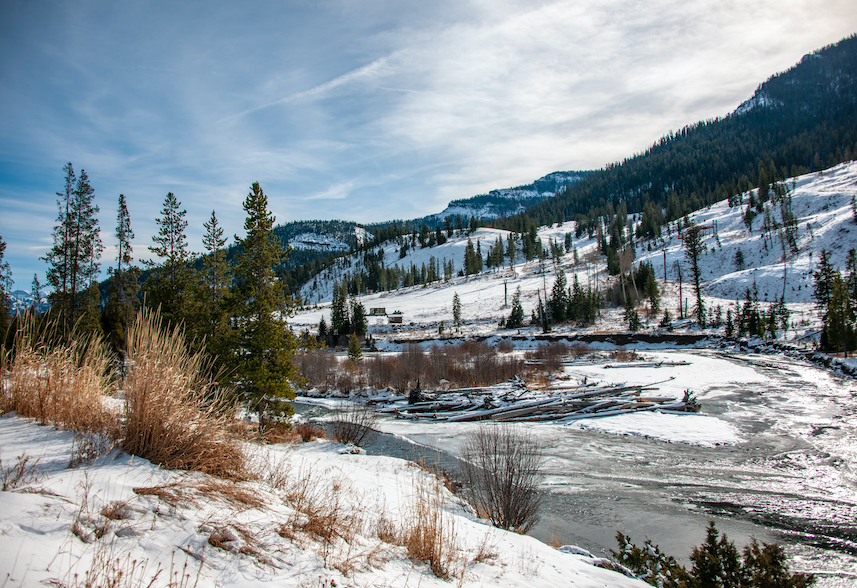 Cody Yellowstone has earned its reputation as a summer destination like no other. With the world's longest-running nightly rodeo and access to the unrivaled beauty of America's first national park, visitors are treated to the quintessential summer vacation. But Cody Yellowstone has a well-kept secret for the discerning traveler: it's also a wonderland of winter adventure.
With stunning mountains and wide-open valleys, winter in Cody Yellowstone provides the perfect opportunity to reconnect with nature. You might catch glimpses of elk, moose, bighorn sheep, or even America's national mammal, the mighty bison. The quieter winter months provide amazing opportunities to spot the area's celebrated wildlife.
Explore our famous sights and hidden gems with a guided snowmobile tour. Marvel at the beauty of the icy scenery, snow-capped mountains, and untouched wilderness. Or climb one of more than 250 frozen waterfalls in the South Fork Valley during the Cody Ice Festival, held every February. Ice climbers of all skill levels can work with expert instructors to experience the thrill of this winter sport.
Oldest Alpine Ski Areas
Wake up from hibernation by visiting Sleeping Giant, one of the oldest alpine ski areas in North America. This laid-back, affordable, and family-friendly destination offers skiing, snowboarding, and snowshoeing in the breathtaking Absaroka Mountain Range. With 900 vertical feet of ski slopes and 184 acres of terrain, there are runs for experts and new skiers alike.
When you've had your fill of the great outdoors, find out why Cody Yellowstone is one of the most charming small towns in America. Its welcoming warmth and famous Western hospitality aren't limited to the summer months. Sheridan Avenue, Cody's main street, provides opportunities to cozy up with delicious coffee, excellent shopping, and world-class dining.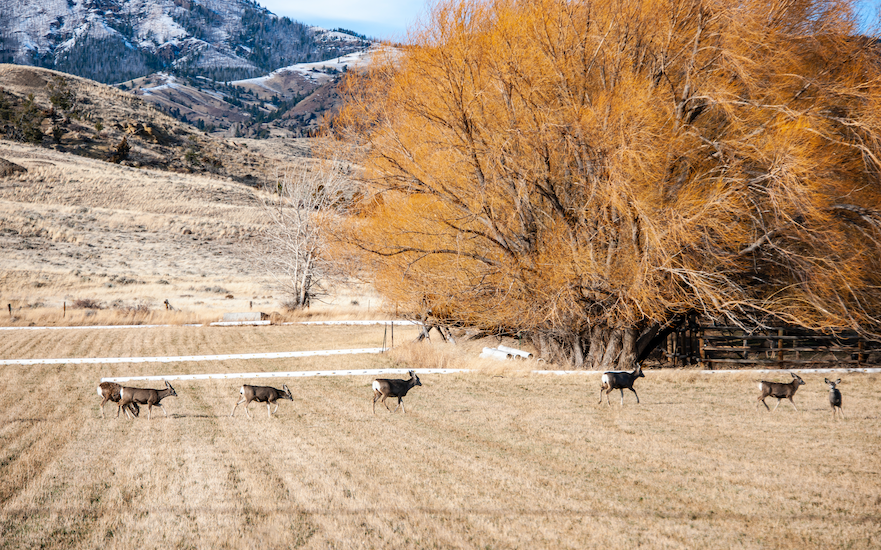 Those looking for the perfect après ski destination should stop at Buffalo Bill's Irma Hotel, where the ornate cherry wood back bar was gifted to Buffalo Bill Cody from Queen Victoria in 1900. Or stop into the luxurious Chamberlin Inn, where legendary author Ernest Hemingway's signature is immortalized in the guestbook. As a regular visitor to Wyoming's best fishing and hunting destinations, Hemingway stayed at the Chamberlin in 1932. Be sure to try the Death in the Afternoon, a cocktail named in honor of one of his most famous works.
Award-winning Buffalo Bill Center 
Once the playground of Buffalo Bill himself, Cody Yellowstone is a place where the Spirit of the Old West is alive and well. Bask in it at the award-winning Buffalo Bill Center of the West, an affiliate of the Smithsonian Institution with five fascinating museums under one roof. Learn about Buffalo Bill and Annie Oakley and the culture, traditions, and artifacts of the Plains Indians. Explore the Cody Firearms Museum and Draper Natural History Museum. And make sure to save time to check out the Whitney Western Art Museum. Which features world-class collections of Western art by legends including Frederic Remington, Charlie Russell, and many more.
Don't leave Cody Yellowstone without sampling the fresh local flavors from the abundant land and its many farms and ranches. Enjoy elevated homestyle cooking at Cody Steakhouse, where you can dine on the delectable prime rib or chicken fried steak — a Wyoming specialty.
Once you experience all that Cody Yellowstone has to offer in the winter, you'll want to return for the summer. Visit in 2022 to celebrate the 150th anniversary of Yellowstone National Park. Enjoy the longest-running nightly rodeo in the world, toast Independence Day at the annual Cody Stampede. And take a step back to the 1890s at Old Trail Town.
To learn more about Cody Yellowstone and start planning your Great American Adventure, visit CodyYellowstone.org or call 1-800-393-CODY.