Fall in Shawnee Forest Country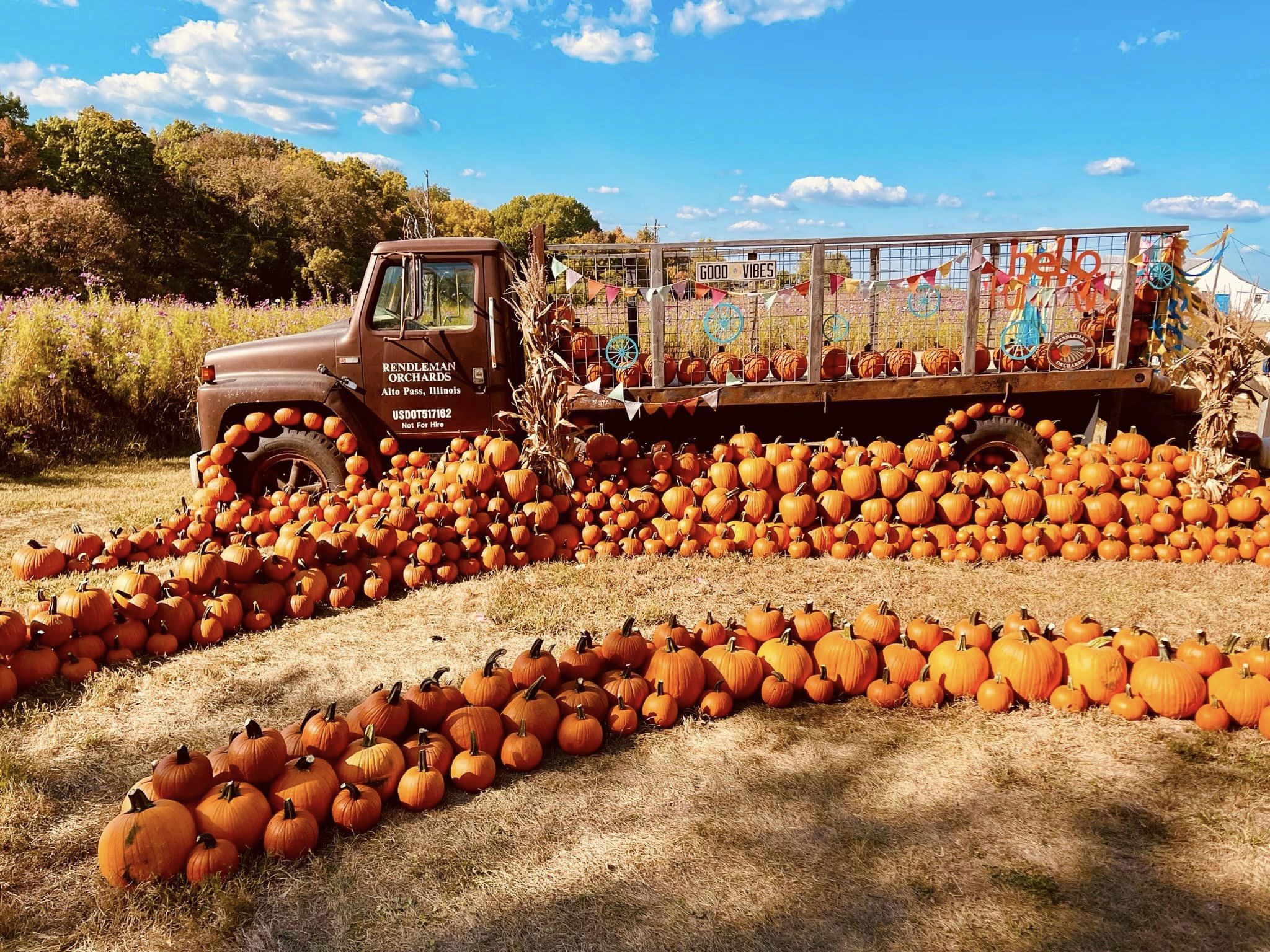 The sprawling canopies of Shawnee National Forest cover the landscape of Southernmost Illinois. In the fall, hickories, red oak, and sassafras form a tapestry of yellow and orange, while trees like white oak settle into a deep red. All of it makes for a perfect time to hike among the trails or stop along the Shawnee Hills Wine Trail, 11 wineries along a 45 mile scenic drive.
Whether you're looking for locally grown sunflowers, pumpkins, or apples, or just a fun filled family experience, Rendleman Orchards is the place to go. Open every day of the week until Oct. 31. Create new memories with your favorite people in the flower fields while taking selfies at various photo opportunity installations.
Take a stroll in the one acre field full of sunflowers. This magical experience is the launch of fall season. Borrow a wagon or bring your own wagon and head out to select your pumpkins, snap some pictures, and enjoy fall on the farm! Wander through two beautiful Zinnia flower fields: the all-color field and white floral field. In addition to quality tree ripened, hand-picked apples, and apple cider, the Farm Market offers a wide variety of locally grown produce, jams, jellies, country gourmet specialty foods and gift items; and on weekends enjoy apple cider slushies!
With hues of red, yellow and orange abounding, get outdoors, spend time in the rural communities and forests, and enjoy one of nature's most spectacular seasons.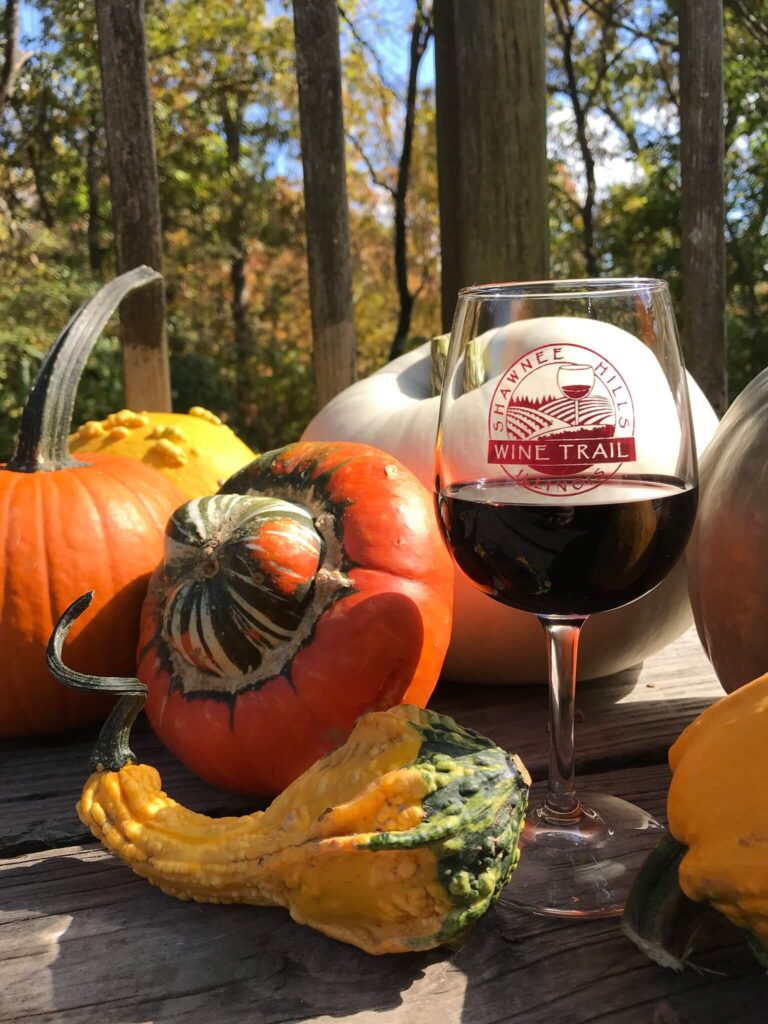 The Shawnee National Forest invites you and yours to visit during the beautiful fall season to enjoy some favorite nature based activities. Whether hiking one of the Forest's many trails, camping, fishing or enjoying one of the Shawnee's many outdoor related interpretive programs, now is a perfect time to plan your next adventure!
Garden of the Gods Recreation Area in Herod takes the cake. The best vantage points can be found atop 300 million year old towering rock formations. From these ancient bluffs, you'll be soaking up breathtaking panoramas of the Shawnee National Forest. For the best vistas, come here at sunset. For more ideas visit: https://southernmostillinois.com