Outlaw Fare: Modern Dining for Western Icons in Sheridan, Wyoming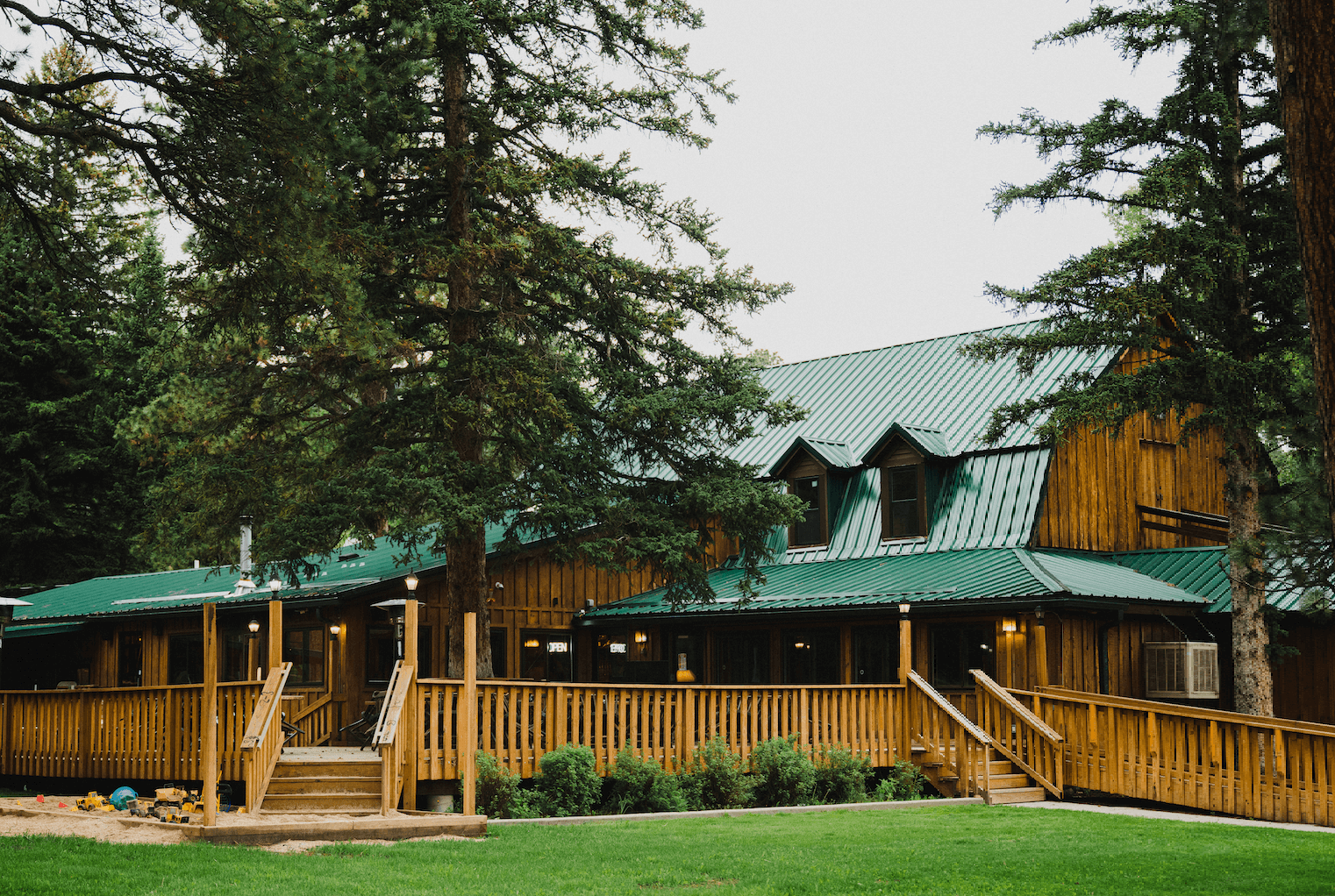 By Shawn Parker
On the rugged shoulder of the American frontier exists a hitching post called Sheridan, Wyoming. It is late in the 19th century, and the sun is setting on the Wild West.
Sheridan is a playground for icons and eccentrics, a beguiling, bustling hub that is evolving into the region's most cosmopolitan town while reckoning with its outlaw influences. It is a place where cattle barons and British nobility have come to find their fortunes. It is where Buffalo Bill Cody has decided to refine his Wild West Show. But it is also where names like Butch Cassidy, Big Nose George, and even Jesse James are spoken in whispers among the denizens of smokey saloons. Sheridan attracts businessmen from the east and bad men from the west, and they mix on the city's dusty streets and in its raucous saloons. Sounds fun, doesn't it?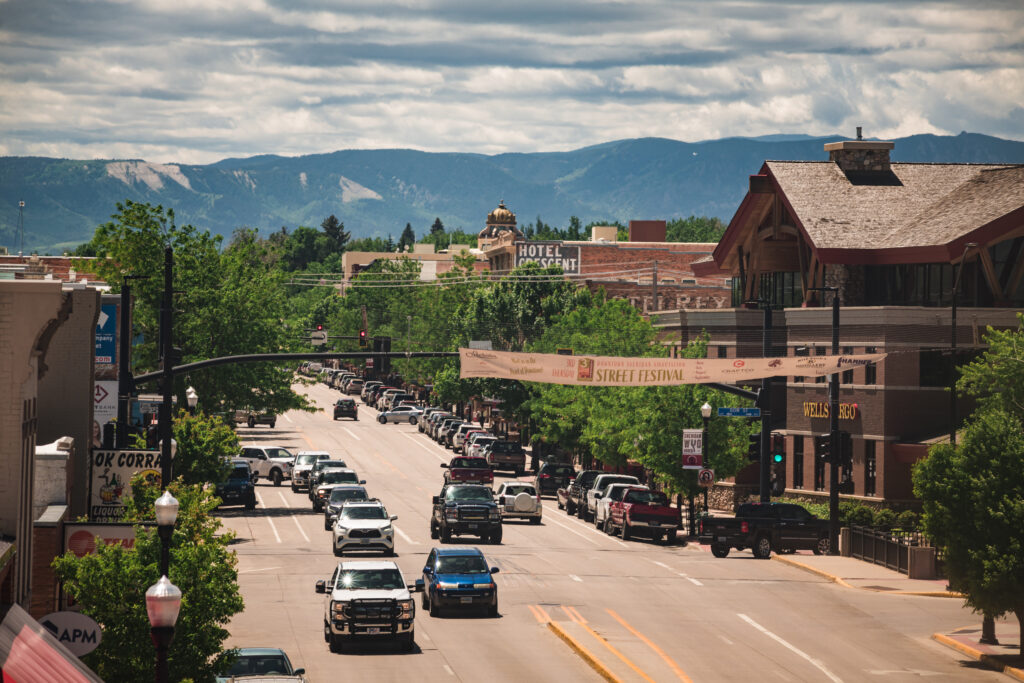 History books burst along the spine with stories from this era in our nation's history, yet they so often overlook the most pressing question of all – what did the wild wanderers eat back then? And how might they fare when exploring Sheridan's modern culinary landscape?
Sizzling Steak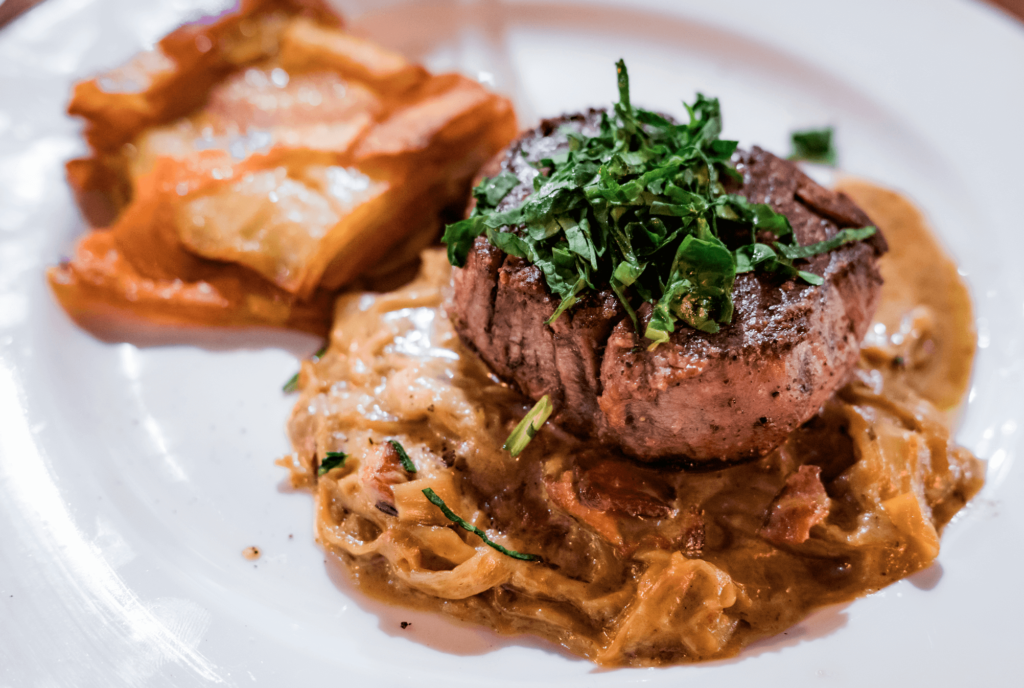 While the exploits of frontier outlaws from this time are known far and wide, their culinary sensibilities are reported less frequently. We do know that Butch Cassidy, the charismatic leader of the Wild Bunch, had a fondness for hearty meals that would satisfy his robust appetite. His favorite dish was a sizzling steak, seared to perfection and accompanied by a side of roasted potatoes. Rumor had it that he would often splurge on the finest cuts of meat, relishing every mouthful as if it were his last. If he were alive today it's likely that between visits to the Hole-in-the-Wall you would find Cassidy sitting tall in a window seat at Frackelton's, a prime cut of Western Heritage Meat Co. laid out before him.
Stories suggest that the Cassidy's most famous partner-in-crime, Harry Alonzo Longabaugh, better known as the Sundance Kid, developed a taste for exotic flavors during his travels through Argentina, Chile, Bolivia, and Mexico. Whenever he could find it, he would indulge in a plate of spicy enchiladas, the vibrant colors and bold flavors reminding him of his time spent in Mexico. It's possible that he would enjoy the Herradura enchilada (crisp pan-fried tortillas covered in a silky-smooth spinach sauce) from La Herradura, a bustling Mexican cantina located in the heart of Sheridan.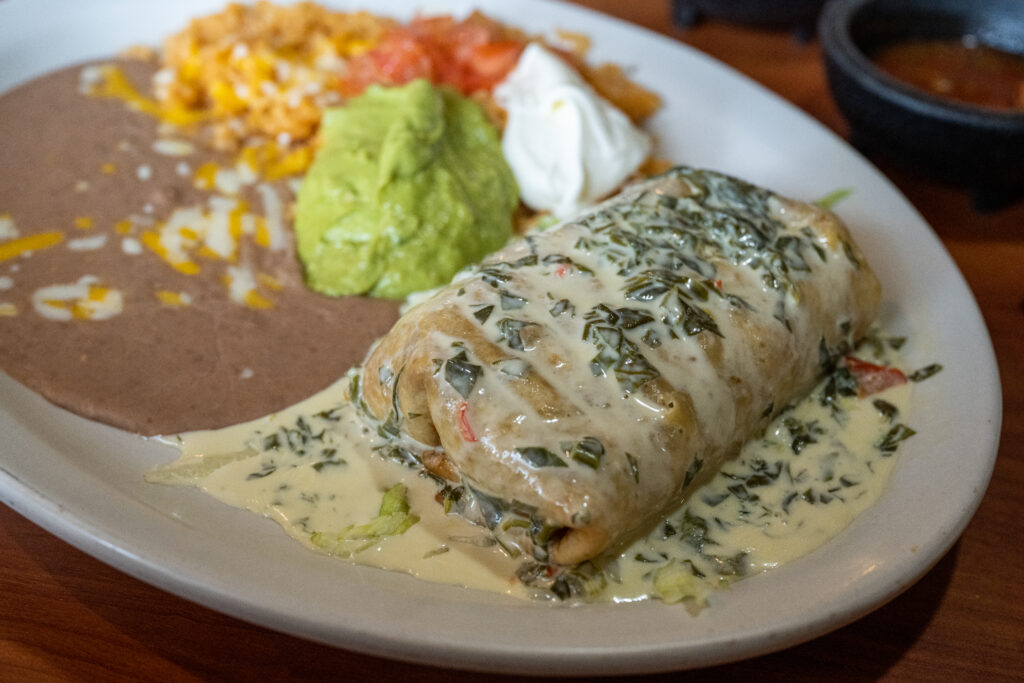 Wild Bunch and Jesse James
Big Nose George, the vicious highwayman who was said to have run with both the Wild Bunch and Jesse James (both theories have been debunked by historians – Big Nose was just a Big Fat Liar) was known to have operated in the region for years, even encountering Oliver P. Hanna, one of the first permanent settlers of Big Horn. George had a surprisingly sweet tooth, and his favorite indulgence was apple pie. Is it a stretch to imagine George closing his eyes and allowing the aroma of a fresh slice from Cowboy Café to overwhelm his senses? Or to picture an entire host of contemporary diners evacuating the dining room at Bear Lodge as the fearsome outlaw followed his nose toward the kitchen? I think not.
Stories of Jesse James' time in Sheridan are reported infrequently, though we do know that brothers Frank and Jesse were spotted at Hole-in-the-Wall as well as the ranch on which Fort Phil Kearny, an important outpost during the Indian Wars and a National Historic Landmark today, was located. Indeed, there are tales of the James Brothers cordially greeting the residents of both Big Horn and Story while they stocked up on supplies at local general stores – that outlaws operated in and around the area was perhaps Wyoming's worst kept secret at the turn of the century, according to historic accounts in the Sheridan Post and the Cheyenne Daily Leader.
Wagon Box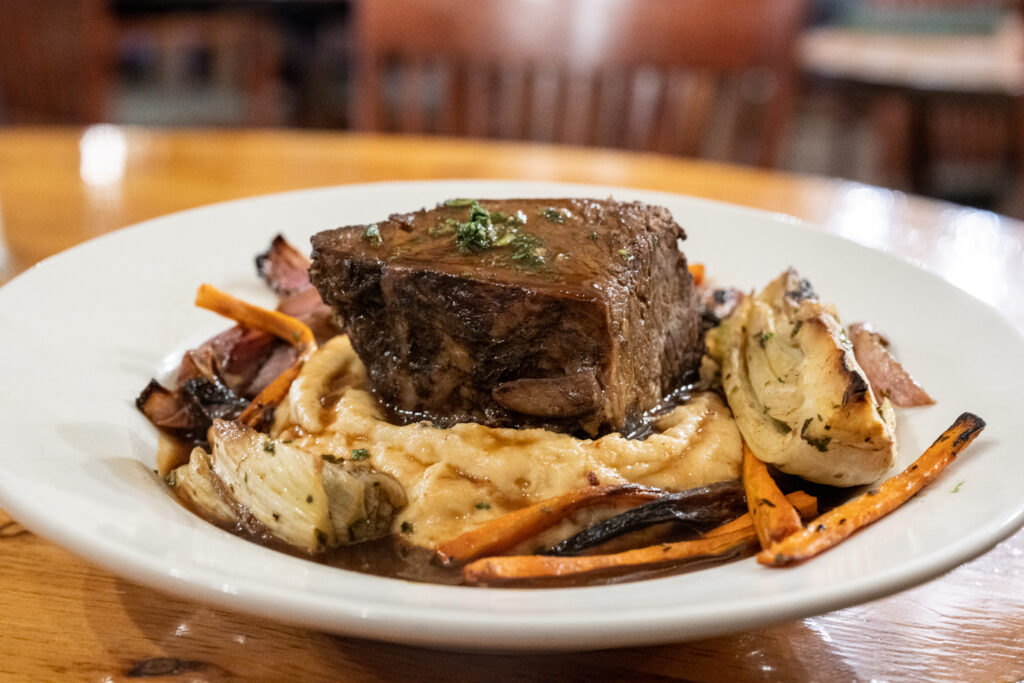 A renowned bon vivant, Jesse James had a taste for fine cuts of prime rib, which he would most certainly find today at the Wagon Box Inn in Story. Recently reinvented, the Wagon Box is tucked away among the pines in the storied mountain community and would serve as the perfect hideaway for members of the James Gang who preferred to hide in plain sight. Likewise, the Farmhouse Patio at the Big Horn Y would serve the James brothers well; while waiting on their duo of spicy dill chicken sandwiches to come out of the kitchen, they could decide on whether to scurry south to Story, or west toward the rugged Bighorn Mountains. 
Not all the legends of old operated in the shadows – some preferred the bright lights of showbiz. In fact, the first electric lights to illuminate Sheridan were flipped at the Historic Sheridan Inn on May 27, 1893, and soon after Buffalo Bill Cody began auditioning for his Wild West Show right there on the lawn of the grand beauty. Known for his passion for buffalo meat and hearty stews, Cody famously shared his favorite recipes with friends and guests. When Open Range at the Sheridan Inn reopens later this year there's little doubt that there will be dishes suited to Cody's distinguished palate.
Calamity Jane
Legendary deadeye Calamity Jane frequented Sheridan alongside Cody, though her tastes were said to be simpler than the showman's; she enjoyed a plate piled with beans, fried potatoes, and thick-cut bacon, with a pint of beer for good measure. Would Calamity Jane find suitable satiating suds at the iconic Mint Bar or Black Tooth Brewery? Or would she look to escape the crowds after a long day of performing, and sip a single pint at the bar at the Warehouse Gastropub while snacking on buffalo blue cheese pizza? We shall speculate until the end of our days.
We would be remiss if we did not end with a mention of Dr. William Frackelton, who history remembers fondly as a dentist who enjoyed moonlighting as a bare-knuckle brawler. Frackelton's book, The Sagebrush Dentist, is full of wild tales of life on the frontier. Frackelton was known to dabble in the kitchen himself and would have been tickled to see his name adorning a beloved downtown restaurant today. An anecdote suggests that his favorite creation was called "Frackelton's Fiery Surprise," a heady mix of fiery peppers, rare herbs, and exotic meats. The culinary wizards behind Uptown Shabby Shack are certainly well equipped to concoct something that would surprise the good doctor himself.
We shall never truly know what the icons of the Old West would think of Sheridan today, but it certainly is fun to speculate on how the modern mavericks of our culinary dreamscape would welcome them. There are 101 restaurants, bars, breweries, lounges, and food trucks in this beautiful county, which is certainly more than enough to draw even the most notoriously famished outlaw out of hiding.
Click HERE to explore more on the amazing area that is Sheridan!