Carbon County, WY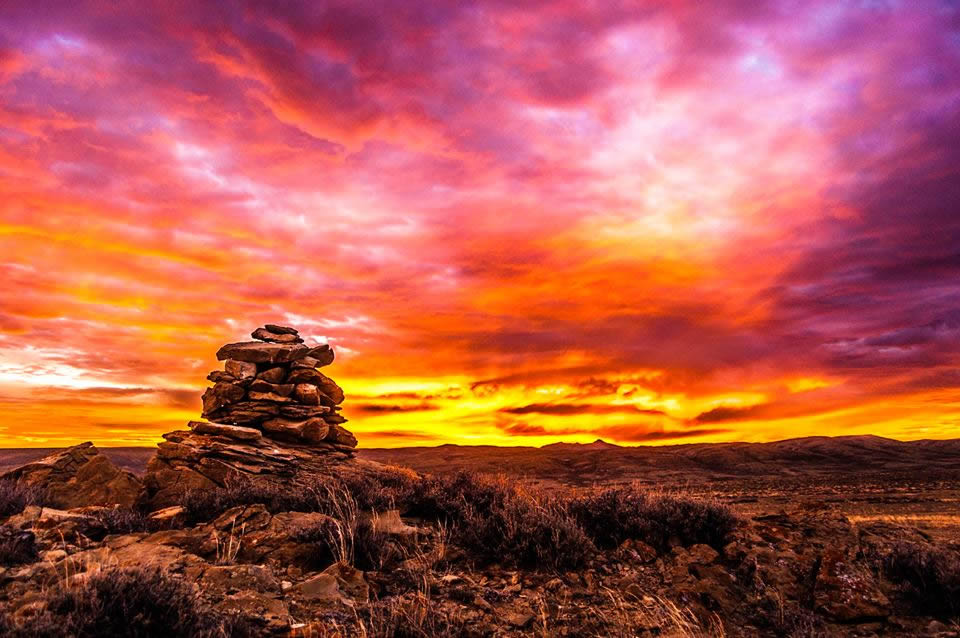 Plan a getaway to Carbon County, Wyoming!  Embrace the wild Wyoming landscapes and escape the crowds. Social distancing comes naturally here, and you might be surprised at all the great things you can see and do. 
 
Wyoming adventure awaits in Carbon County's rugged Western towns. This vast 7,964 square mile county takes in the towns of Rawlins (the county seat), Sinclair, Hanna, Medicine Bow, Elk Mountain, Saratoga, Riverside, Encampment, Savery, Dixon and Baggs.
Outdoor recreation in southern Wyoming is unparalleled.  Our wide-open spaces coupled with low population makes for some of the best recreational opportunities to be found. If you love the great outdoors, Carbon County is the place to be.  Hikers can take a 5.5-mile hike to Medicine Bow Peak. At 12,013 feet, it's the highest peak in southern Wyoming and features switchbacks, rock crossings, and breathtaking scenery.  Lake Marie (named after Mary Bellamy, suffragist and the first woman elected to the Wyoming State Legislature in 1910) is gorgeous and even has a waterfall.  Whether you're into fishing, hunting, rafting, cycling, climbing, hiking, ORVing, or horseback riding, you'll find plenty of outdoor adventures to suit you.
Ryan Park Campground
Take a trip to Ryan Park Campground. Ryan Park Campground offers a look into its time as a prisoner of war camp, housing captured German and Italian soldiers in the 1930s, through historic interpretive signs. Take a soothing dip where Native Americans once soaked for the healing powers of the hot springs at the Hobo Hot Springs in Saratoga, Wyoming. It's free to the public and open 24 hours a day, seven days a week.
Thirsty? Grab a drink! Brush Creek Ranch has recently launched a new line of spirits which are distilled and crafted on-site. You won't want to miss the opportunity to sample their small batch bourbon, rye, gin, and vodka. You'll also want to explore craft brews from Snowy Mountain Brewery. We recommend trying a tasting paddle so you can sample a variety of the flavors on tap.

Historically, Carbon County has been traversed by the Overland Trail, Oregon Trail, Mormon Trail, and both the original route of the Union Pacific Railroad and the Lincoln Highway.  Interstate 80 is now the trail of choice for most travelers through the county, although several scenic back roads and byways offer pleasant alternatives. 
Historical Treasures
In Carbon County, you'll find historical treasures that will thrill and delight you around every corner. History buffs will want to explore the Wyoming Frontier Prison (open year-round) where you can discover Wyoming's colorful criminal history.  The Carbon County Museum in Rawlins has three separate gallery spaces that cover different aspects of local history and culture as well as a Children's Zone for kids to explore.  If you dig mining history, the Grand Encampment Museum located in Encampment, Wyoming preserves the industry's past with its collection of artifacts representing the timber, mining, and agricultural history of the North Platte River Valley. You can get a sense of mining life in the replica pioneer town with over a dozen historical buildings. You'll also want to check out the historic downtowns of Saratoga and Rawlins where you can find local art, jewelry and more. 
Read Also: A Foodie's Guide to Lafayette, Louisiana
You will find lots of great lodging options throughout Carbon County. Discover cozy cabins & cottages, all-inclusive resorts, authentic guest ranches, snug B & B's, hotels & motels, roomy vacation rentals, lodges, RV camping and more! Whatever your style, you'll find choices that appeal to you.
What are you waiting for? Get Your West On!
Visit wyomingcarboncounty.com for helpful information to plan your vacation.