St. Tammany Parish, LA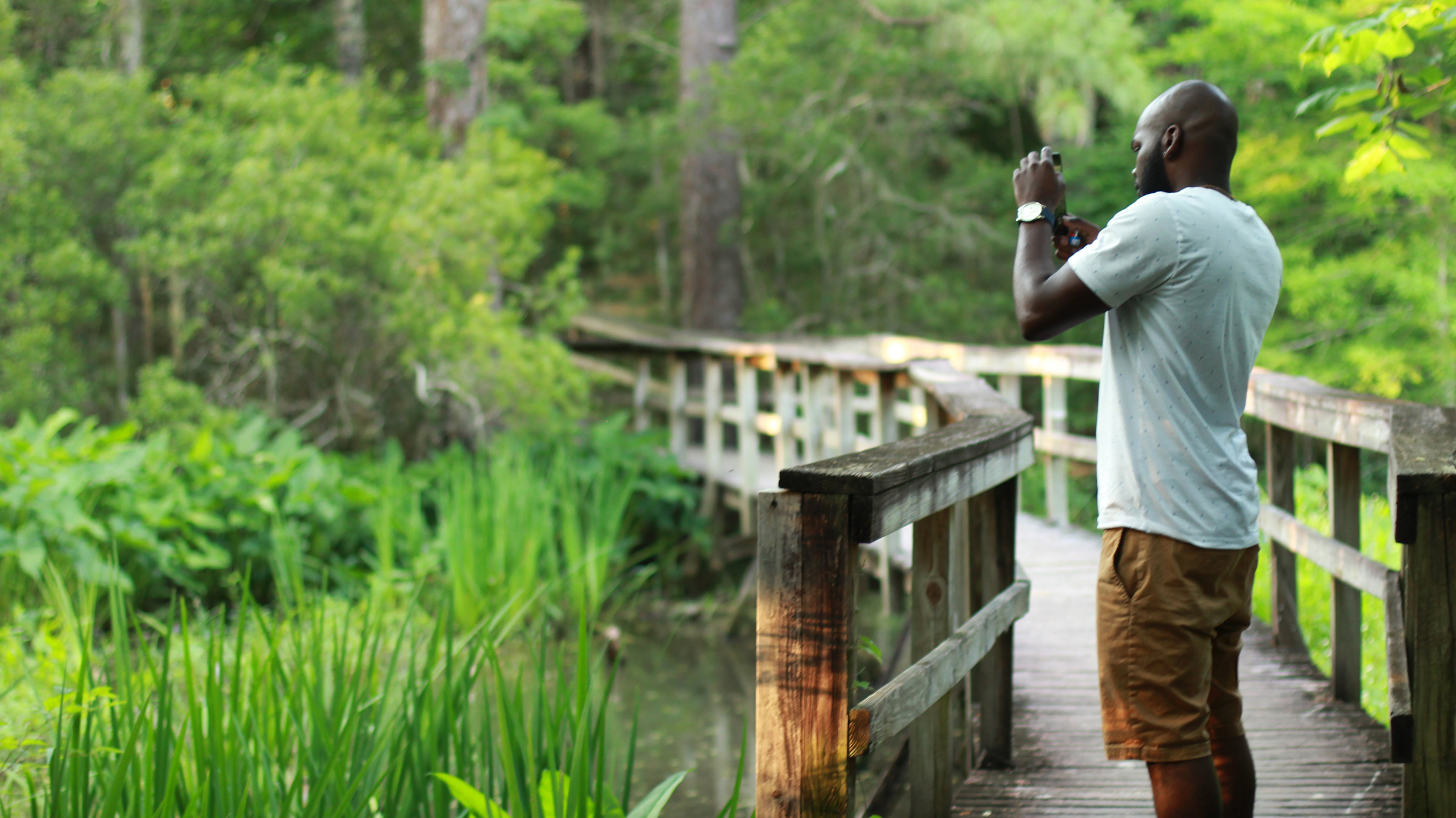 Once a getaway spot for wealthy 19th-century New Orleanians, Louisiana Northshore, St. Tammany Parish is a destination with broad appeal. Explore unique attractions, a delectable culinary scene and verdant expanses of the great outdoors.
St. Tammany Parish's distinctive communities are packed with personality and charm. On the Northshore, you'll love getting to know artsy Abita Springs, Mandeville-by-the-lake, historic Covington, maritime Madisonville and Olde Towne Slidell.
Soft-adventure is served up in full force for adventure seekers on Louisiana Northshore. About 80,000 acres of wildlife refuge in St. Tammany make it ideal for birdwatching. Kayakers find easy access along many of the bayous and rivers and on Lake Pontchartrain, and cyclists love the 31-mile Tammany Trace. Nature lovers welcome exploration on the well-maintained hiking trails at Camp Salmen Nature Park, Big Branch Marsh National Wildlife Refuge and Northlake Nature Center.
In Lacombe, local outfitter Bayou Adventure boasts everything you could need for a weekend of exploring. A hub of activity, the shop sells live bait, fishing gear, regional craft brews, and satisfying Louisiana specialties from their kitchen and food truck. Rent a kayak or bike here, too. Brooks' Bike Shop has three locations adjacent to the Tammany Trace in Covington, Mandeville, and Slidell, for all your bicycle and rental needs. There's also a rental stand in Abita Springs. In Covington, head down to the docks of The Chimesfor canoe and kayak rentals along the Bogue Falaya River with Canoe and Trail Adventures. If you've got your own kayak, the new paddler's launch at the Bogue Falaya Park lets you launch with ease.
Sophisticated Restaurants
The Northshore offers sophisticated restaurants with award-winning chefs, mom-and-pop eateries, craft breweries (including Abita Brewing Company), and sweet bakeries. Dine with a view on outdoor patios that welcome your furry family members, too, including Hambone, Liz's Where Y'at Diner, LOLA, Abita Brew Pub and Restaurant Coté. The locally-sourced Tammany Taste culinary scene offers fresh Louisiana seafood, packed-with-pleasure gumbo, overstuffed po-boys and comfort food with flavor. Rejoice in our waterfront views from inviting restaurant patios including The Anchor in Madisonville, Pat's Rest Awhile and The Lakehouse in Mandeville, and Palmettos on the Bayou in Slidell. 
Browse some of the South's best art in area galleries or shop for antiques in historic districts in Slidell and Covington. Decorate your home with the vibrant and colorful works of Marianne Angeli Rodriguez Gallery. Find chic finery and accessories at boutiques including Columbia Street Mercantile and Stella & Grace. Fleurty Girl in Mandeville is the go-to for all things Louisiana. Do you prefer a treasure hunt? Attic to Awesome, Copper Rooster, and LuLu's Almost New are just a few shops boasting antiquesand uniques that aresure to fill your trunk. 
Honey Island Swamp
Families love guided boat tours of the pristine Honey Island Swamp, holding and hatching (when it's the season!) baby alligators at Insta-Gator Ranch & Hatchery, pontoon tours of the Tchefuncte River, mule-drawn carriage rides with Royal Carriages in downtown Covington, and camping at the Northshore's two waterfront state parks, Fairview-Riverside in Madisonville and Fontainebleau in Mandeville. The new glamping experience at Fontainebleau is the ideal way to camp in style – think minimal gear to haul complimented with breathtaking views. 
Read Also: Gettysburg, PA
Louisiana Northshore's convenient location at the intersection of three major interstates, I-10, I-12 and, I-59 makes it the perfect spot to meet your girlfriends for a much-needed getaway of relaxation, shopping and delectable meals. Couples will enjoy romantictoasts to an exquisitely painted sunset over a breathtaking Lake Pontchartrain backdrop.
Outdoor events happen year round in St. Tammany Parish. Plan your stay to experience the Chillin' at the River concerts, Tammany Taste of Summer, Food Truck Round-ups, Slidell's Antique Street Fairs, Farmers Markets and more festive occasions.
Welcoming accommodations include charming B&Bs, the boutique Southern Hotel, remote chalets, cabins overlooking Lake Pontchartrain and familiar and convenient brands travelers love. In St. Tammany Parish, you'll find everything you need to truly feed your soul.
LouisianaNorthshore.com or call 1(800) 634-9443 to discover more.