Lapping Up The Laid Back Vibe in Gràcia, Barcelona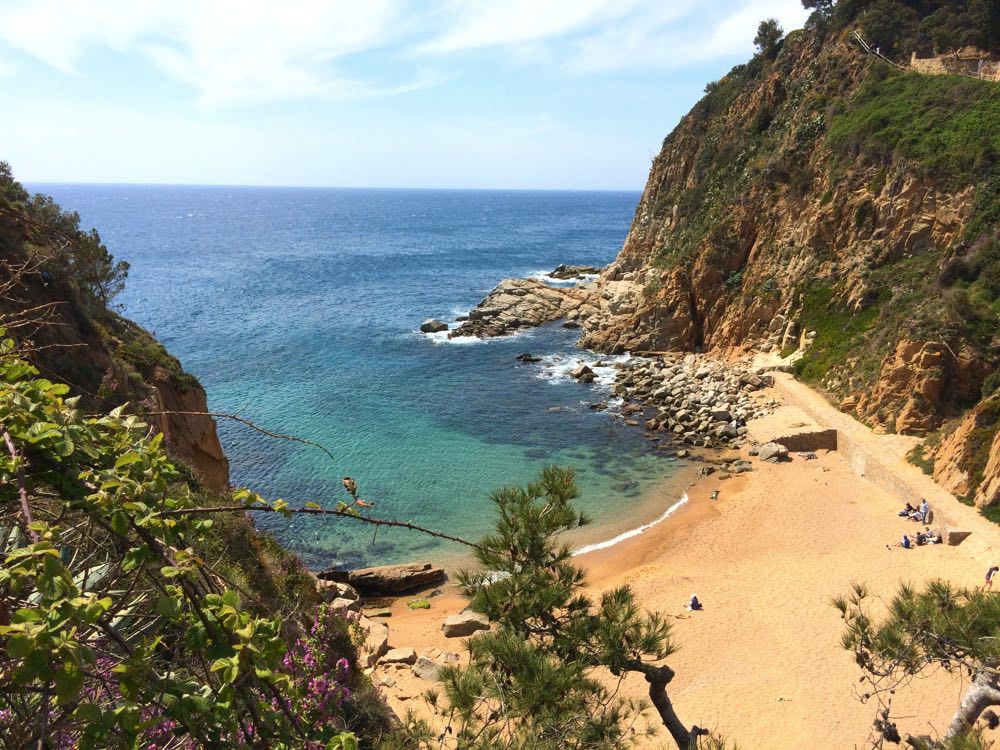 Are you a solo traveler? Are you looking to get away from the tourist traps? If this sounds like you then head for beautiful Gràcia, Barcelona. Situated just outside the city centre, Gràcia offers a taste of a more laid back vibe and as it is just a stone's throw away from the hustle and bustle of the main hub, you really can enjoy a bit of everything! Delight in pretty boutiques and charming bars as you stroll picturesque, tree-lined lanes before stopping off at Mamas café for a millennial approved, 'avo' fuelled brunch. Instagram gold guaranteed.
Gràcia's Highlights
Gaudi Galore
Looking for great city views with an extra twist? Step into Gaudi's magical Park Guell for some serious surprises. From phallic mushrooms to gingerbread houses, a feast for the imagination awaits, so get ready to expect the unexpected. Next stop is Casa Vicens, an incredible building that boasts yet more magnificent views of the city. This UNESCO World Heritage Site was once Gaudi's very own summer home and his first architectural wonder.
Cinematic Escapes
Tired of all that walking? Time to put your feet up and enjoy a movie, perhaps. The Cines Verdi screens independent and art-house cinema in many different languages, so you won't be short of choice. After the credits, hop on over to one of the nearby bars to finish off the night or head on out to Plaza del Sol for some Tapas, jazz and disco!
Beauty and Books
For those interested in architecture of the contemporary kind, the Jaume Fuster Library offers an idyll of peace and tranquility surrounded by exquisite design. The perfect mid-afternoon stop, this award-winning library is most definitely not just for bookworms.
Shop in Style
If city shopping fills you with fear and dread, Gràcia offers retail therapy at a slower pace. Calle Verdi, Gràcia's main shopping street, boasts plentiful bars, restaurants and independent boutiques for every budget. Whether you're looking for high end-fashion or love to search out a bargain, this quirky shopping destination rivals any other for quality and class.
Read Also: 10 Best Things To Do in Las Vegas, Nevada
Feast and Fiesta
If you're travelling mid-August, lucky you! You're just in time for the Fiesta de Gràcia. This spectacle for the senses runs for an entire week every summer. Each street battles it out to be crowned best decorated, so get your camera ready for an explosion of colour and indulge in some traditional party food and lots of dancing!
How to Get There
Thinking of a trip to Barcelona, but fancy something more authentic? Gràcia has it all with its quaint village feel and bohemian café culture. What's more, getting there couldn't be easier or more affordable with Barcelona airport transfers. No need to navigate foreign public transport or blow your budget on expensive taxis. Choose to take one of the Barcelona airport transfers for a hassle-free start to your holiday.
Author Plate Lukas Johannes is a driver for Shuttle Direct, the number one provider of shared and private airport transfers in various countries across the globe. If you're looking for affordable Barcelona airport transfers, Lukas and his colleagues can make sure that you get to and from the airport swiftly and safely.