Why Noble County?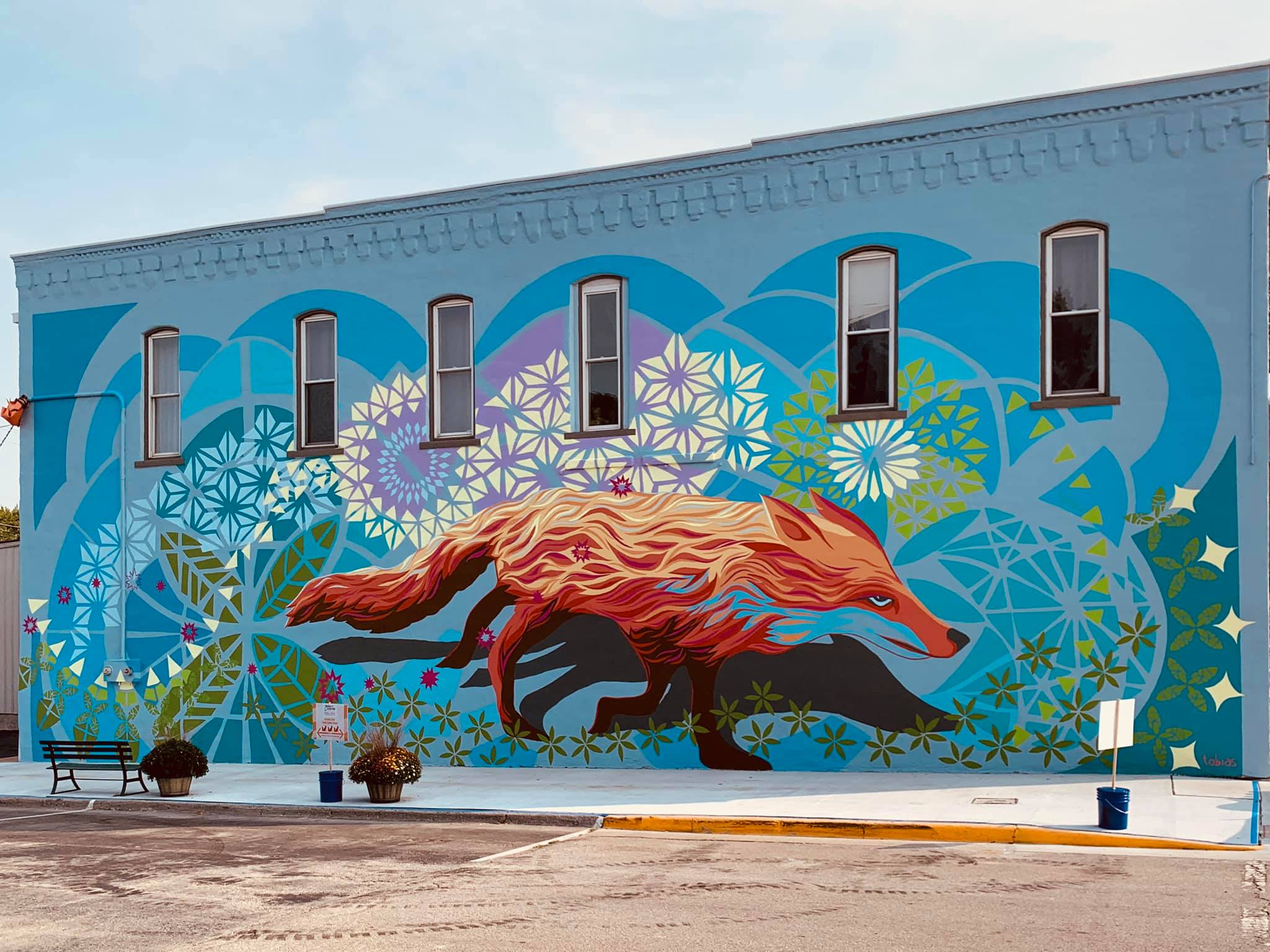 Why Noble County?
Noble County is a remarkable destination for all ages. In the heart of the Midwest, Indiana's natural paradise awaits you. Noble County is home to 117 Lakes, more than any other county in Indiana. Here you are rejuvenated by nature. Noble County is your destination for boating, kayaking, biking, golf getaways, trails, nature preserves, and more! Throughout Noble County, hundreds of beautiful photos are captured. You can paddle 8 connected lakes and watch the sunset at Chain O' Lakes State Park: explore the Mid-America Windmill Museum; birdwatch in 3 of Indiana's 14 Bird Towns; embrace nature at Gene Stratton Porter Historic Site.
Aspiring Art & Adventure? While in Noble, grab photos of over 40 inspiring murals; watch films at the historic Stand Theater; enjoy drinks at 1 of the 5 wineries & breweries; discover vintage finds on the antique trail; even tie the knot at a one-of-a-kind venue: Sylvan Cellars Event Center. Paddles and Pints? Can you say cheers to the great outdoors!?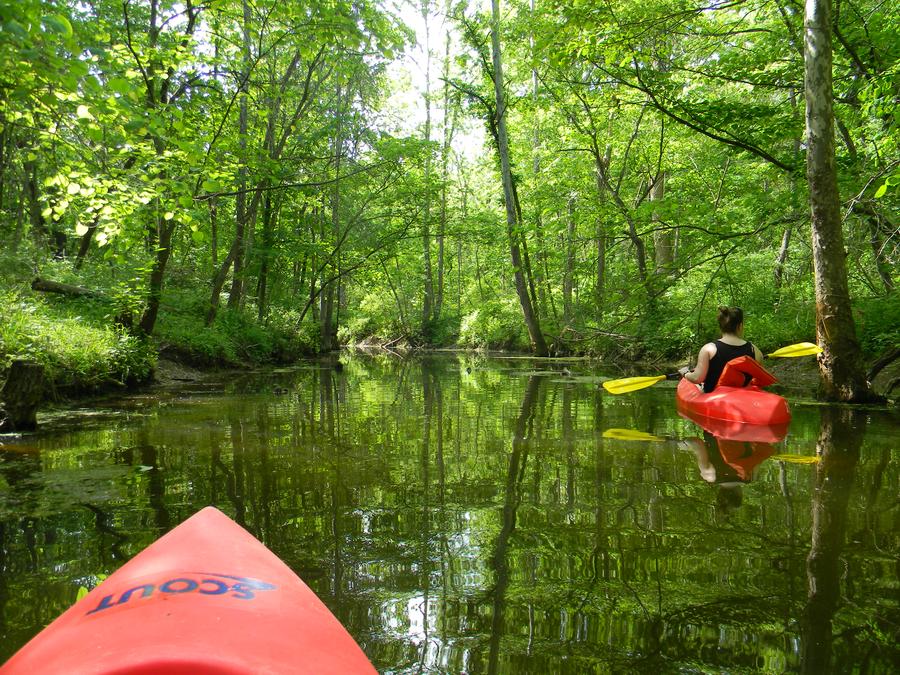 Desire the exotic? Black Pine Animal Sanctuary in Albion provides refuge to 90 displaced, captive-raised exotic animals. They offer a variety of educational programs to enhance knowledge of exotic and endangered species and encourage responsible pet ownership. Animal residents include big and small cats, canines, bears, primates, birds, and reptiles.
Wish for Magic? Participate in the Fairy, Gnome & Troll Festival in Kendallville this May. Greater still, find all the Fairy Doors! Noble County is awash in all sorts of magical creatures. There are over 30 fairy and gnome homes in the county. Families can be active together as they search for hidden doors.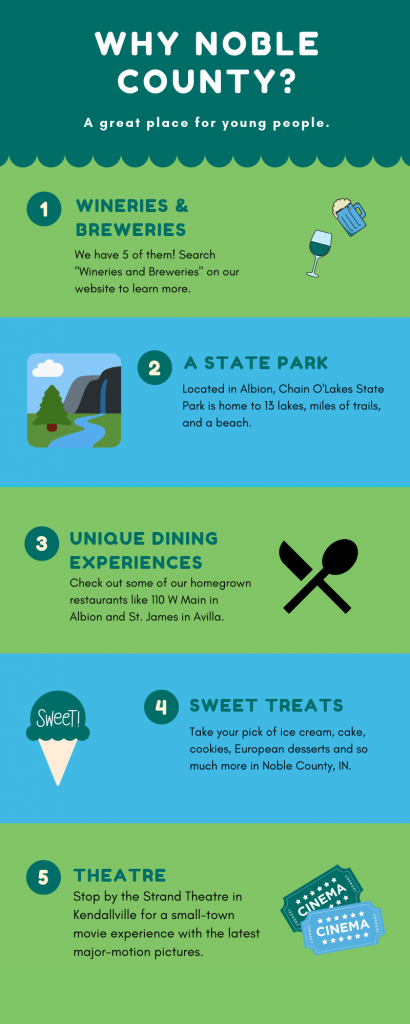 Sports Your speed? The county is home to award-winning golf courses, miles of trails, and other recreational activities, making this County a great place to stay active. Check out the Noble Trails for running, walking, and biking; Play ball at the Kendallville Outdoor Sports Complex, or T-off with Great Indiana Golf at Cobble Stone & Noble Hawk Golf Courses!
Feeling Farm to Fork? Take a tour of Noble County farms and orchards. Explore pumpkins, sunflowers, and hayrides to reach fall. Noble County had deep roots in agriculture and is home to more 1,000-acre farms than any other county in the region. Tour to learn how food is grown and enjoy tastings of locally produced products.
Cozy Coffee shops, Fun Festivals & Fairs, and Outdoor Concerts inspire a sense of belonging. Whether a first-time or a regular visitor, you can taste, touch, and see the Noble Difference! Noble County is a remarkable destination in the heart of the Midwest, where nature awaits. Plan your next trip to this county with the help of the Noble County Convention and Visitors Bureau!