Gettysburg, PA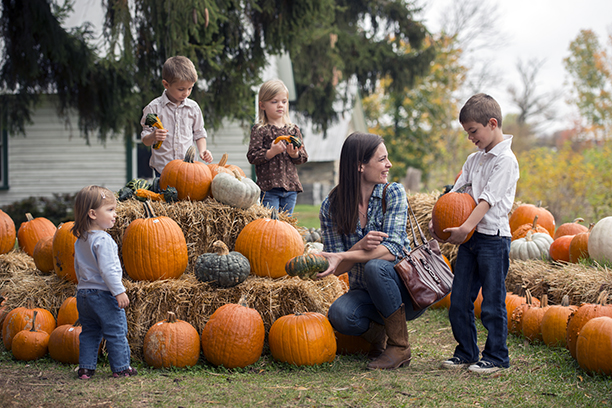 Fall might be one of the best times to visit Gettysburg and Adams County. The weather cools off from the summer heat that we've gotten used to and makes way for a crisp morning. Leaves of red, yellow and orange transform Gettysburg into a kaleidoscope of color throughout the fall season. Looking out over Gettysburg National Military Park, the colorful masterpiece will take your breath away, while reminding you of the mission of the brave men and boys who valiantly fought on these hallowed grounds over 150 years ago.
History surrounds you. Walk through Soldiers' National Cemetery and ponder President Lincoln's famous Gettysburg Address as Dedication Day draws near. Listen to the stories that lie in Gettysburg's historic streets. Learn of the military tactics and maneuvers used during the battle and stand in the shoes of the town's civilians whose lives were upturned by three fierce days of fighting in the place they called home.
Be sure to take a leisurely stroll through the historically preserved downtown area encircling Lincoln Square. Gain insight into our nation's gripping legacy at interactive museums and state-of-the-art education centers. Test your wits at a period-authentic escape room. Find the perfect gift at quaint shops filled with one-of-a-kind antiques, handmade treasures and authentic Civil War artifacts. Visit nearby premium outlet shops, offering everything from the latest fashions to enchanting Christmas specialties.
Homegrown Apples and Pumpkins
Delight in the warm flavors of fall – crisp homegrown apples and pumpkin – locally grown and turned into culinary pleasures served up at our town eateries. Then, venture out into the countryside where you can pick your own juicy apples straight from the rolling hillsides of Adams County's apple orchards. While you explore our agriculture, use our free Adams County Crop Hop as your guide. It's our farm and market trail that will take you to the best places ripe for the picking.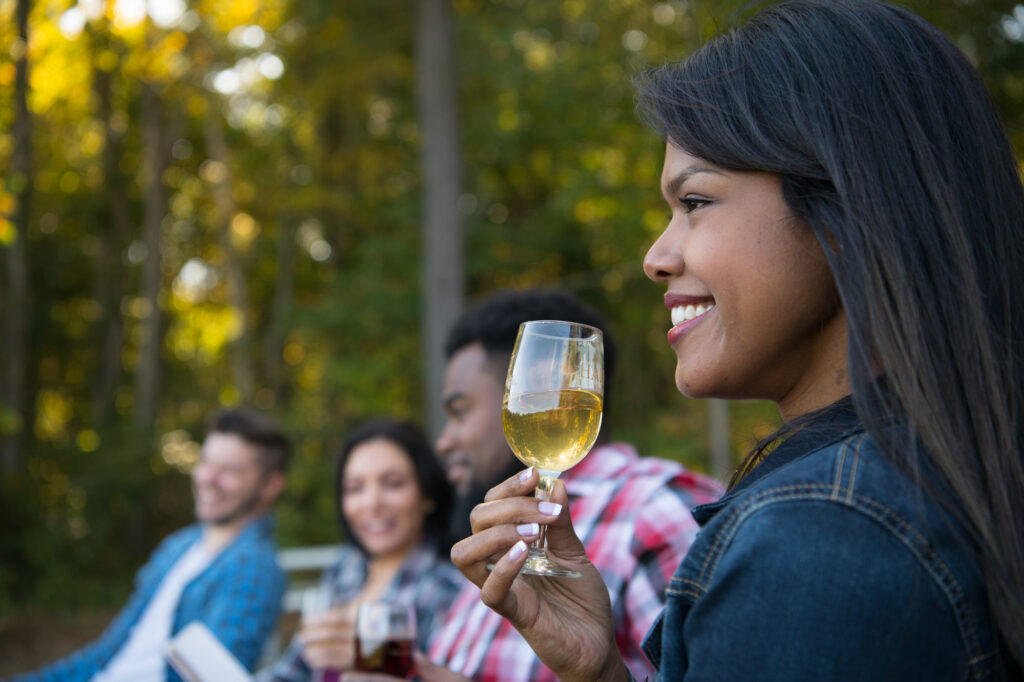 And, of course, the entire region is brimming with foodie-pleasing dining establishments, offering local farm-to-table cuisine in a wide variety of styles. Enjoy unique, contemporary meals prepared by award-winning chefs, experience a period-specific food prepared in a landmark setting, or grab a quick bite at a popular pizza joint. Craft beers, wines, ciders, mead, and spirits produced in Adams County can be found along our popular Pour Tour beverage trail.
This is the perfect time of year to stay longer on the battlefield or on the deck at the local winery without fear of overheating. With many festivals, you'll want to plan an extra day to make time for our traditional experience to be expanded with extra fun and food.
When evening comes, try out a ghost tour or paranormal excursion – whether you're a believer or not, you will be encapsulated by the tales of those who haunt Gettysburg. End your day warmed up by the campfire, roasting marshmallows and sharing ghost stories of your own.
Whatever your tastes in lodgings, Gettysburg has you covered and then some. Cozy bed & breakfasts, rustic cabins, luxurious inns, your go-to hotel with all the amenities, or that special family guest house, complete with a stone fireplace perfect for roasting chestnuts – you'll find the perfect accommodation for your fall visit, whether you want to stay in walking distance to everything or escape to a quiet retreat.
There's no other town in America quite like Gettysburg –– and no better time to visit than the cool months of autumn. Plan your getaway today.