An Abundance of Outdoor Adventures Await You in Evangeline Parish, Louisiana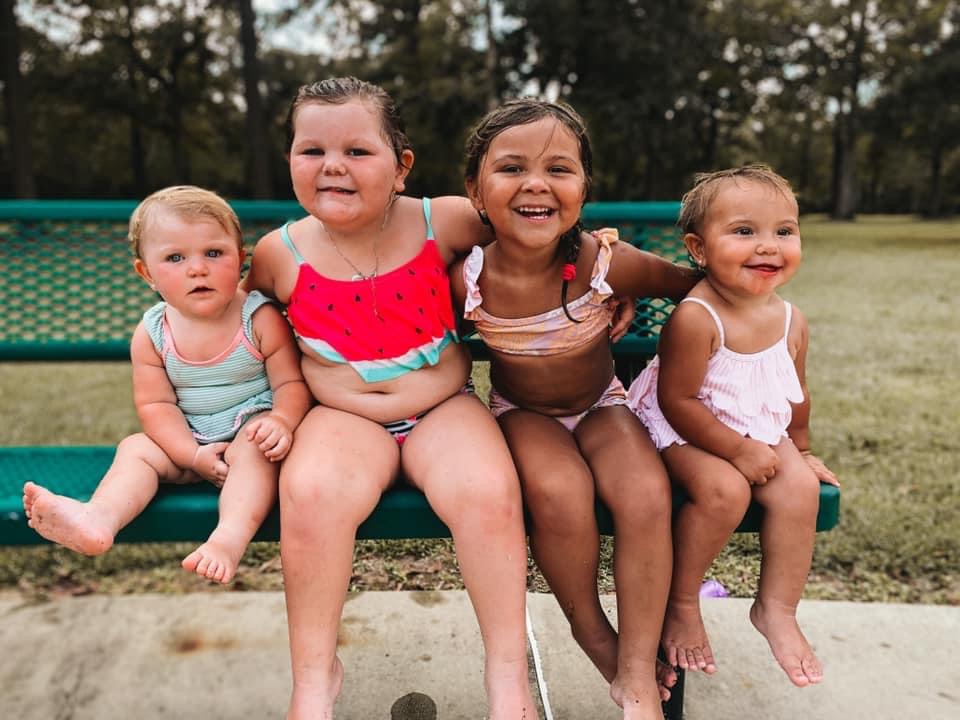 Camping spots abound in Crooked Creek Recreation Area, which is owned and operated by the Evangeline Parish Police Jury. The area also has three two-bedroom cabins that can be rented and a wilderness tent camping area. Located on the northern end of Evangeline Parish, visitors to Crooked Creek can enjoy hiking along nature trails through a pine tree forest, boating, fishing in a 400-acre cleared lake, and kayaking. You must bring your own kayak, boat and fishing supplies to experience this aspect of the park. The park also allows for group gatherings at its group shelter. Book your stay at the right time of the year and you might get to enjoy live music from local musicians. For more information on Crooked Creek Recreation Area, (337) 599-2661.
Chicot State Park
Chicot State Park is another outdoor paradise that covers more than 6,400 acres of rolling hills and water in south central Louisiana. The cool, clear waters of Lake Chicot provide fishermen with an opportunity to experience catches of record size. Largemouth bass, crappie, bluegill, and red-ear sunfish make the list for potential catches with a trip to Chicot State Park. Chicot State Park's South Landing includes beautiful cabins that overlook Chicot Lake, a group camp perfect for hosting a large gathering, picnic area, water playground, a fishing pier and a dock with rental boats. The North Landing features campsites, lodges, a boat launch, a dock and a 400- foot fishing pier. Cyclists are also welcome to ride the roadways throughout the park and the trail within the park.
The park also offers visitors an extensive hiking trail. That completely wraps around Lake Chicot and includes several primitive campsites along the way. Enjoy the park's natural landscape, its bottomland hardwood forest, and the lake. Positioned inside of Louisiana's largest state park is also the oldest state supported arboretum – the Louisiana State Arboretum. The arboretum often hosts guided canoe tours, bird watching, and other activities. The Arboretum is the only preservation area in Louisiana State Parks. It comprises 600 acres of forest and 5.5 miles of hiking trails with labeled plant life native to Louisiana throughout the beech-magnolia forest. For more information, visit lastateparks.comor call (337) 363-2403.
Lakeview Park & Beach
It's always a party at Lakeview Park & Beach. Located towards the southern end of Evangeline Parish, Lakeview has 95 full hook-up RV sites, a 13-acre fishing lake, beach, cottages and weekend activities typically consisting of live music with authentic Louisiana sounds from local musicians. It offers an array of activities for the masses to enjoy, including playgrounds, canoe rentals, volleyball and basketball. There is also a laundry room on site for visitors to utilize during their stay.
Read Also: Patio Hopping in Duluth, MN
The spacious park gives campers an opportunity to feel like they are not on top of each other with an average of 35 feet between each RV hookup site. For more information on upcoming events and who will be performing at Lakeview Park & Beach, visit the park's Facebook page: Lakeview Park (@MyLakeview), or call (337) 457-2881. For an overview of everything the park offers, visit lvpark.com.
PJF Farm & Lodge
which is located seven miles north of the parish seat, Ville Platte, is a conservation and recreation area at Cazan Lake, and nestled on more than 3,500 acres of land. PJF Farm & Lodge hosts outdoor recreationists such as kayakers, nature photographers, botanists, birders and hikers. To participate in these activities, visitors must book in advance. Experience paddleboarding, rookery, and kayaking. You can also book an overnight stay at the lodge, which is a multipurpose location that can be reserved for family gatherings, retreats, and workshops. Visit pjffarm.com for more information.