The Philosophy of Farm-to-Table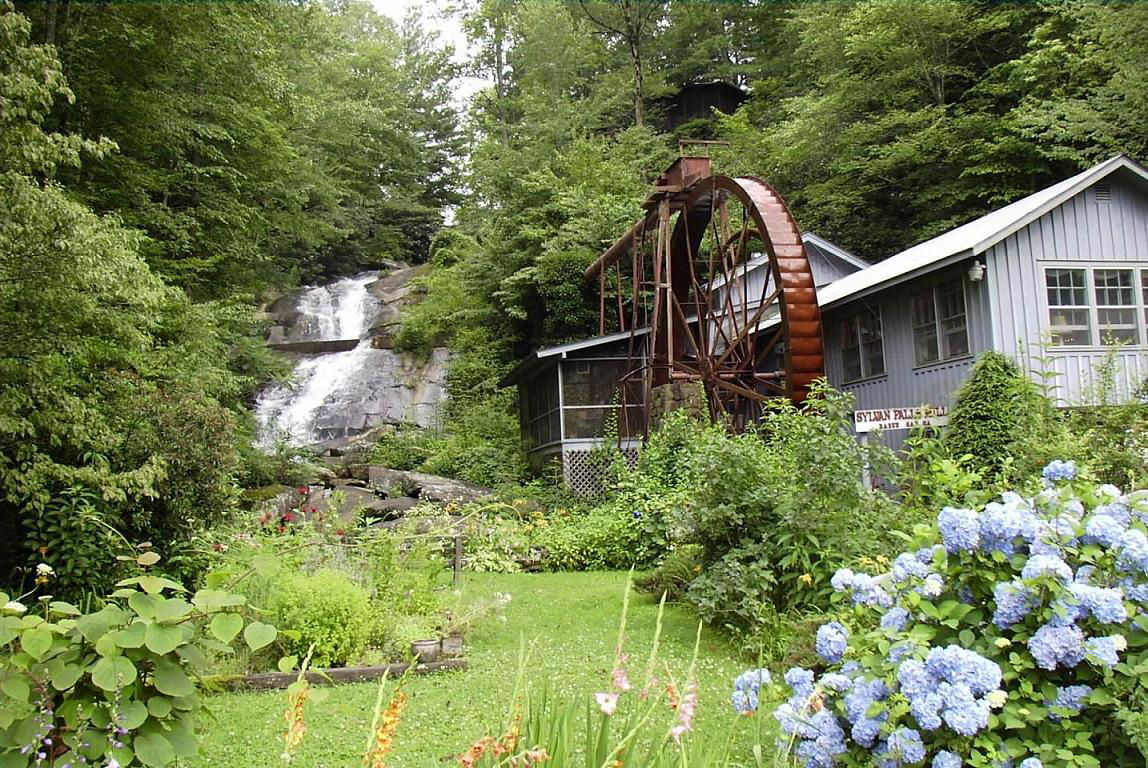 One of the many great things about the rural mountains of Rabun County is its proximity to so much freshly grown and made dining ingredients. And the local restaurants and chefs take advantage of this in so many creative and wonderful ways. They partner with local growers and producers to develop menus that offer not only exceptional quality, but also outstanding innovation. Of course, it goes without saying that there is traditional Southern-style dining, offering plates loaded with super fresh, locally grown meats and produce. And don't forget Bar-be-que! …slowly smoked and lovingly sauced. But they also have cutting edge, upscale establishments with chefs who choose this location because they love the mountains and all that they provide.
Mountains of Rabun County
And, we have the resources they need to fulfill that passion – hard-working, dedicated farmers and producers who know that the foods they grow and make here are that much better because of the amazing mountain environment, fresh air, clean water and rich soil. That love of the North Georgia Mountains and the enthusiasm all of these folks have for their craft shows in everything they do.
Fortify Kitchen & Bar
Take Fortify Kitchen & Bar for example. Proprietor Jack Nolan emphasizes the use of local farms and ingredients. His core philosophy, "supporting local farms and sustainable farming practices in the region helps ensure a healthy food source for the future," is not only good for the local economy, but also for his customers, guaranteeing that their dining experience is exceptional in every way. This ideal and commitment to excellence has earned Fortify Kitchen & Bar many awards and recognitions including a "Top 100 Restaurants in America" and "Diners Choice, Best Overall" by Open Table.
Just some of the local farms and producers they use include: Hillside Orchard Farms, Ladybug Farms, Blue Ridge Honey Company, Sylvan Falls Mill, Crunkleton Farm, Tiger Mountain Vineyard, 12 Spies Vineyard, Stonewall Creek Vineyard, Moonrise Distillery and many others. You can also enjoy locally made wines and spirits with your meal as well as in it.
And Fortify Kitchen & Bar isn't the only local establishment to take advantage of the amazing fresh ingredients available right here in the mountains of North Georgia. After all, Rabun County is the Farm-to-Table capital of Georgia. The Dillard House has always prided itself on the use of local produce, all the way back to 1917 when founder Carrie Dillard used to prepare meals for her boarding house guests from her own home-grown vegetables. The restaurants at The Lake Rabun Hotel Restaurant and Julep Farms are fabulous top-tier dining experiences which also utilize fresh, local ingredients throughout their menus. Chef Vince Scafiti at the Farmhouse Market creates a fresh take on take-out, allowing you to enjoy upscale dining to-go, at a reasonable price.
And we can't forget The Chophouse at LaPrades and its James Beard Centennial Honoree, Chef James Reaux, the wonderful Cajun-Creole cuisine of Bleu Canoe, opened by former owner of Harry Bissett's in Athens, Jim White and his wife Lee or the authentic Cuban fare of Chef Alberto Rodríguez at The Hush. All of these exceptional restaurants and so many more, along with all their local suppliers are what make dining in Rabun County an experience worth having and definitely one you will remember and keep coming back for.
So, if you come to Rabun County to spend a fun-filled day in the great outdoors, you may find your evening's repast just enjoyable, as you sit and savor both your day's amazing adventures and a fabulous meal prepared just for you, every step of the way. Start your great outdoor and culinary adventures today at ExploreRabun.com.