Idaho Falls, ID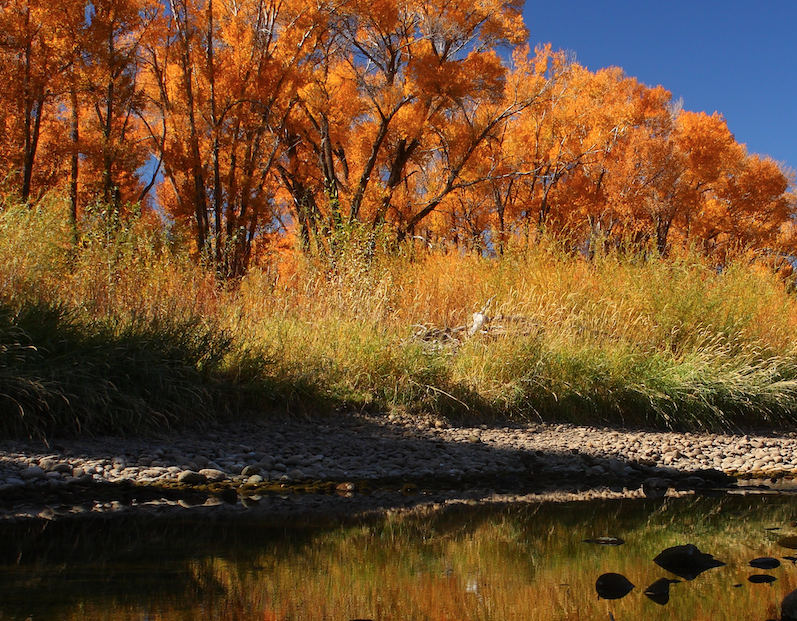 Famous for its proximity to Yellowstone National Park and Grand Teton National Park, visitors from around the world converge on Idaho Falls year-round. Anxious to experience the amazing outdoors, guests are surprised by the wide range of dining opportunities available in a rural farm community.
Consistently ranked as one of America's top places to live, Idaho Falls is home to amazing restaurants and pubs. The dining scene includes many national chains, but it is the locally owned and operated restaurants that delight visitors all year long.
Travelers are surprised to find the diversity of cuisine and dining experiences available in a metro-area of less than 150,000 residents.  Whether you're looking for five-star dining, a great burger, ethnic specialties, authentic chuck wagon dining, or a great local craft beer, Idaho Falls has what you are looking for.  Restaurateurs here are passionate about serving amazing food in a friendly and inviting setting. It is no wonder that national park travelers are choosing to stay in Idaho Falls where they enjoy incredible cuisine and hometown hospitality all at affordable prices not found in the parks.
Smokin Fins
For families with diverse tastes and ideas of what makes the perfect dinner, Smokin Fins is the choice for you. Smokin Fins is a concept restaurant blending ocean-fresh seafood, sushi, and house-smoked specialties. Their unique menu ranges from ocean fresh seafood and sushi, to house smoked specialties like prime rib or slow smoked pork. Their handheld menu includes their never frozen burgers, chicken, and prime rib sandwiches. From oysters flown in fresh, to 48 hour Nashville Chicken, lobster mac and cheese, or shrimp scampi, Smokin Fins is truly the ultimate surf and turf restaurant. A distinctive menu created by Chef Wiley Earl means Smokin Fins delivers diverse flavors influenced by Asian, Mexican and Northwest cuisines. The combination of great taste and great service is a hit with locals and travelers alike.
To complete an already perfect meal, you will want to check out Smokin Fins specialty drinks. Just like their food, creative flavor combinations are available from the bar.  Exciting flavor combinations like their jalapeño cilantro margarita or their signature Smokin' Gun, which features Fins' Bourbon Caramel syrup, candied bacon, and smoldering rosemary compliment any meal.
MacKenzie River Pizza  is another family favorite from the Rocky Mountain region is.  MacKenzie River Pizza originally offered pizza, salads, and sandwiches.  Today their menu has grown to over 70 items to choose from.   MacKenzie River Pizza has mastered the blend of reasonable price and a relaxed dining experience serving comfort food.  Made from scratch items including the freshest ingredients with a local and unique flair.  The seasonal Montana huckleberry salad keeps people coming back for more.
There is no better way to finish of a leisurely stroll along the Idaho Falls River Walk than to stop by Snow Eagle Brewing & Grill. Quench your thirst with one of their great craft beers brewed onsite like their. Try the Cream Ale, Snow Eagle India Pale Ale, or a Beaver Dick Brown Pelt American Brown Ale. Ranked as the 24th fastest growing small brewery in the United States by the Brewers Association in 2018, Snow Eagle Brewing offers so much more than great beers. Snow Eagle Brewing & Grill can satisfy more than just your thirst you will want to check out their menu while relaxing along the river.
Idaho Falls is the perfect destination for your next adventure. To find more about Idaho Falls, go to www.visitidahofalls.com.