Mackinac Island, MI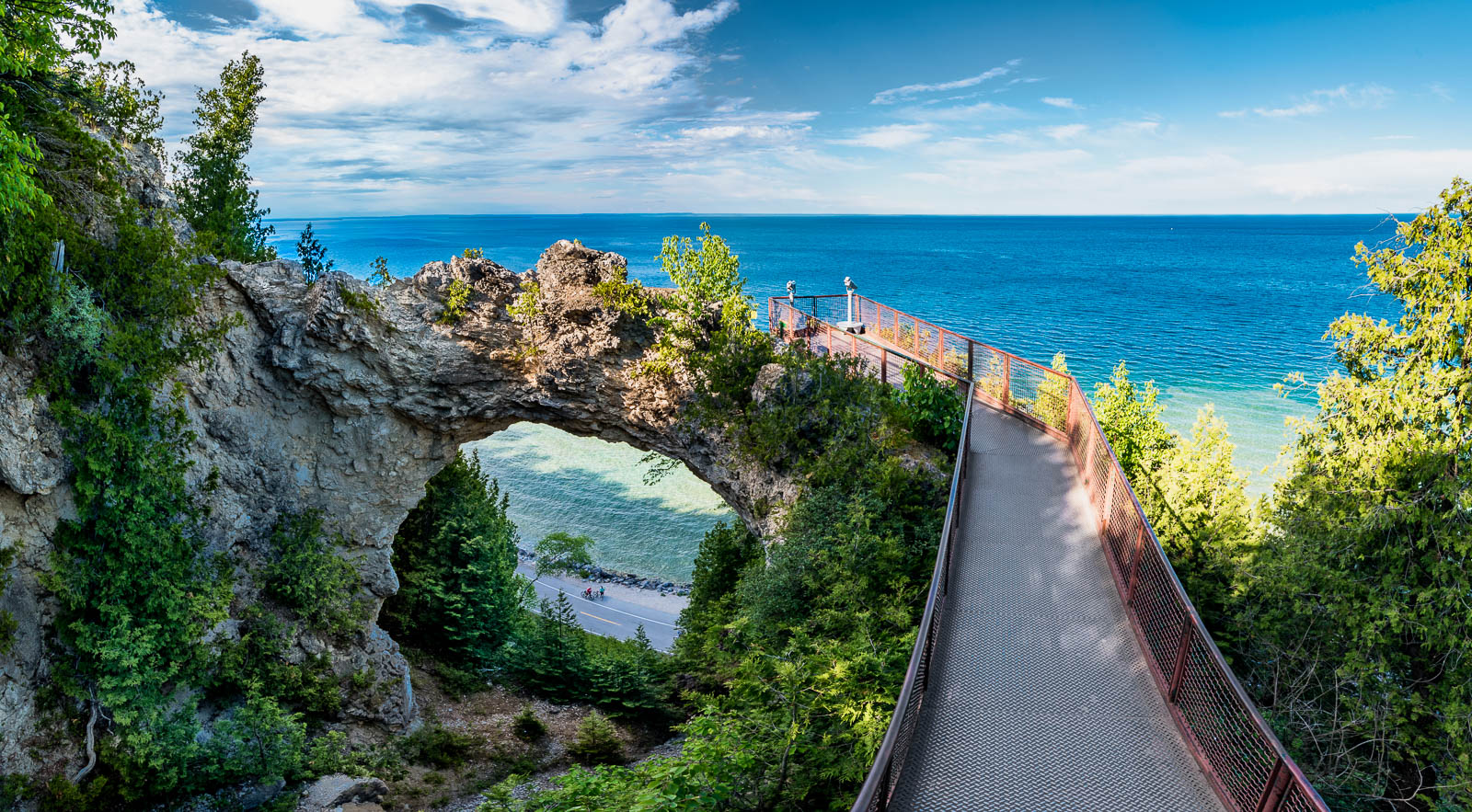 You take a step back in time and experience a slower pace of life when you first step foot on Mackinac Island. One look up and down Main Street, with scenes of horse drawn taxis and drays, people riding bicycles and enjoying leisurely walks past one-of-a-kind shops, will let you know immediately Mackinac Island is incredibly unique.
Located in the Straits of Mackinac in Lake Huron, Mackinac Island memories are best made when you can cut the cord, shut off the phone and enjoy this vacation wonderland that people have used for respite for centuries. You won't find any chain hotels on the island, just 1,600 unique rooms in our resorts, hotels, B&Bs, condominiums, cottages and homes. You'll find that the hospitality and natural wonders haven't changed much since Mackinac Island began to blossom as a summer vacation destination in the 1800s.
The advantage of being on an island, a small island at that, is that you are only a few minutes from a full list of different vacation experiences. Within a few minutes- on bike or foot- from downtown you can be horseback riding, taking a self-guided carriage ride, paddle-boarding , walking trails in a boreal forest, skipping stones from a rock beach, enjoying live music at one of many pubs, wandering through an art museum, sunset cruising or kayaking.
Mackinac Island is considered a horse community. These beautiful creatures are part of the landscape no matter where you look. Horses are used for pleasure when they lead the popular narrated carriage tour throughout the island. You can drive your own carriage or go horseback riding too. It also fine to just watch how magnificent they are as they lead drays filled with food and luggage to over 30 island hotels.  
Fort Mackinac
If history is what you're looking for, you've come to the right place. Fort Mackinac is a Revolutionary War-era fort where you'll see live demonstrations, restored buildings and living quarters, and hands-on exhibits.
Watching world-famous Mackinac Island fudge being made fresh daily is a mesmerizing and a delicious treat. All 13 downtown fudge stores offer free samples and you can't go home without taking this world-famous fudge to you family and friends.
Read Also: CADIZ + TRIGG COUNTY
Whether you want breakfast, lunch, or dinner, embark on a culinary adventure as diverse as the Island itself. From historic hotels with world-renowned chefs to quaint eateries there is something to satisfy your palette. After the sun goes down you can experience a different side to Mackinac Island with live music at the local restaurants and bars.
Things to do in Mackinac Island
Exploring the island comes in many forms. You can hike it, bike it or of course explore by horse. Information Specialists at the Mackinac Island Tourism Bureau love coming up with unique itineraries based on what each visitor is looking for. You can take a leisurely ride along the 8.2-mile freshwater coast or try fat tire biking up and down the ridge. With more than 70 miles of trails winding through trees, rising bluffs, and stunning lookouts you'll find something spectacular when you get off the beaten path.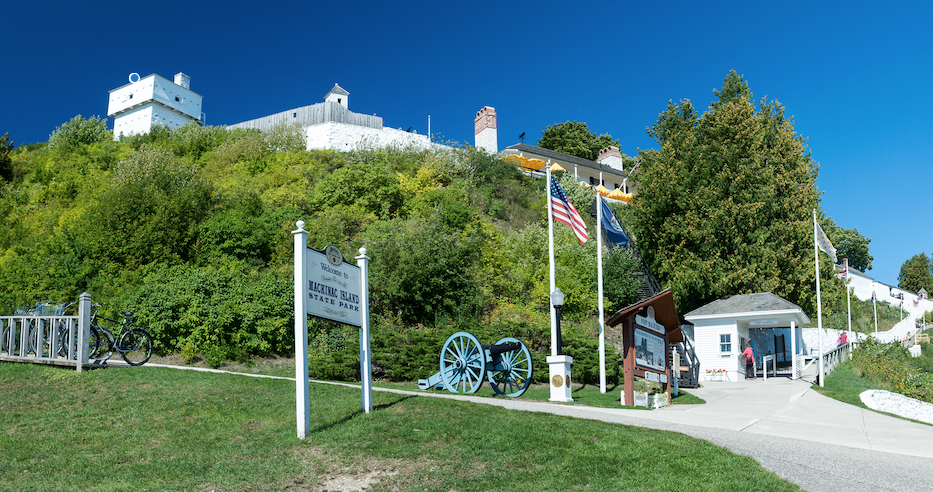 Downtown is a slice of Americana you won't see anywhere else. Locally owned shops, attractions, restaurants and of course fudge stores fill downtown with endless fun.
It's easy to see why Mackinac Island was rated as a Top 10 U.S. Island by TripAdvisor and USA Today but we want you to come and experience it for yourself. Bring your family, bring your friends, and make lifelong memories when you step back in time on Mackinac Island.