Going Back to the Future in Dubois Wyoming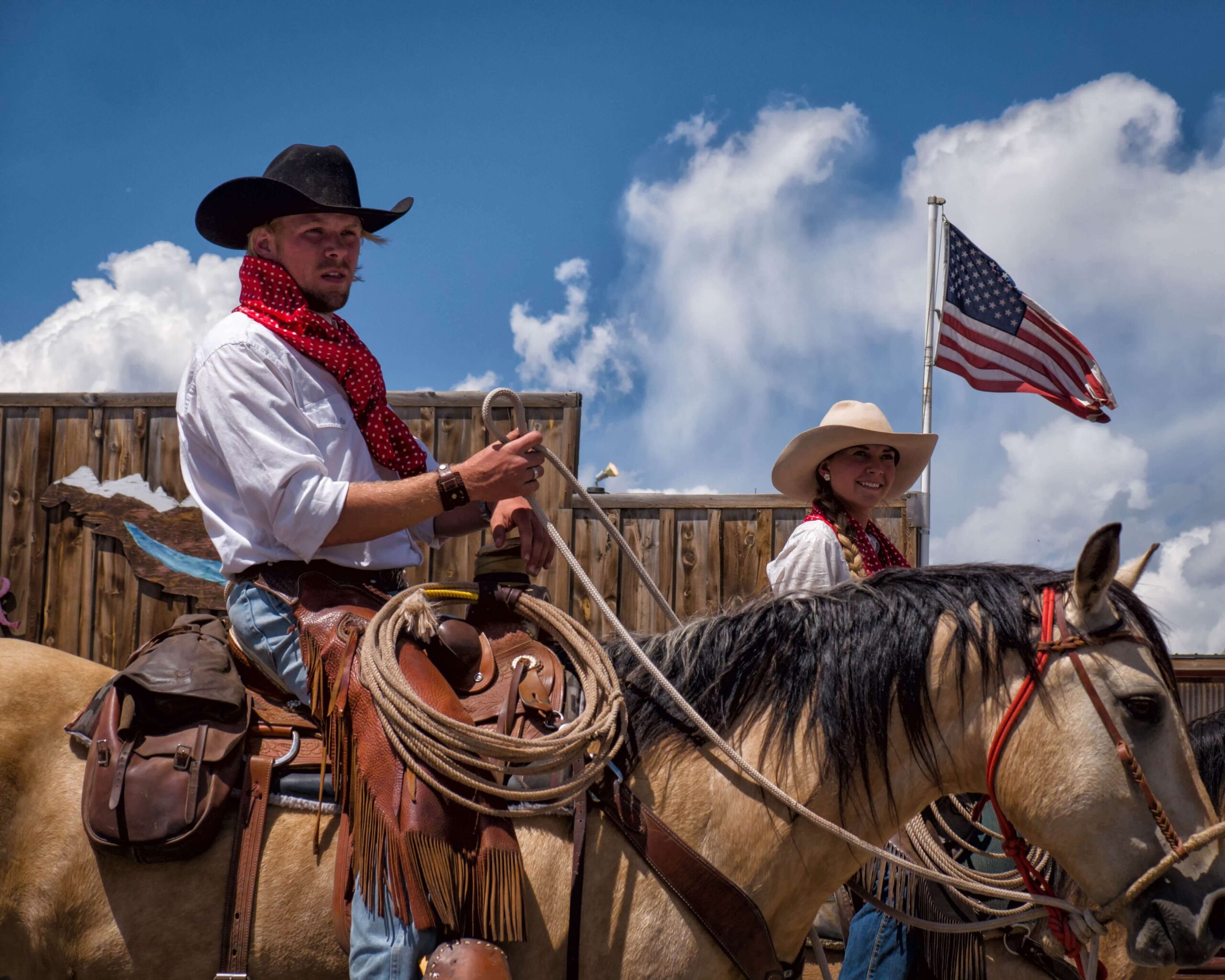 The cowboy rode slowly into town on his trusty best friend, Rizzo. Rizzo was a well-built seven- year-old paint that has been a big part of his life since '90 when he arrived here from Abilene, Texas. The cowboy, looking to change his hectic lifestyle by leaving the big city, considered himself lucky to be here. As he approached the Rustic Pine Saloon, he could see a shadowy figure watching his approach, so he climbed down from Rizzo and approached cautiously. His caution intensified, and his right hand dropped to his side and grabbed the leather holster.
Quickly and efficiently raising his arm, the cowboy coyly responded with a "yes dear" into his cell phone. His wife asked him to please stop by the grocery store and pick up some bathroom tissues and bread before returning home for dinner. She then said that dinner would be at 6 pm sharp and not to do any rabbit hunting on the way home.
Western Frontier Town
Above is not a scene from 130 years ago; It is a recent occurrence in a western frontier town named Dubois, WY. A special place with a population of 971 people, Dubois is also the "most remote town" in the lower 48 states. With this designation, you would expect it to lack social amenities and technical advancements, NOT SO. A fiber optic cable system ensures quick access to the web, and free Wi-Fi is available downtown and in Town Park. This little town has three museums, an Arts and Community Center for all types and sizes of gatherings, and a historic building used for smaller groups. The just- opened "National Museum of Military Vehicles" is the newest addition to an impressive list. This museum has the most extensive private collection of military vehicles in the world. A MUST-SEE!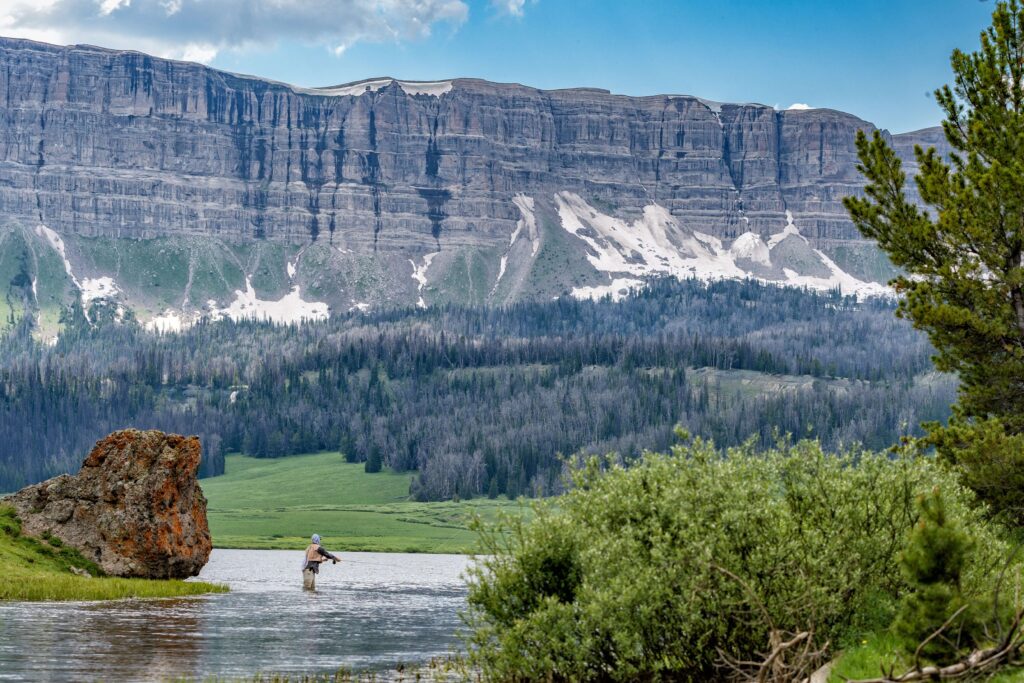 Downtown Area and Town Park
To get a true-to-life feel for this welcoming hamlet, a trip to the downtown area and Town Park will net you many chances to discover the towns' friendly nature, amenities, and astounding natural beauty. Downtown is a surprisingly robust shopping area filled with treasures crafted by local artisans-both edible and not. You will not lack food or refreshment, with several restaurants and iconic western saloons. After touring the galleries, you realize that you have stumbled across a haven for nationally renowned artists involved in all media. Dubois is quite proud of a long-established and growing artist community.
Town Park is where locals and visitors meet for BBQs, tennis, baseball, weddings, funerals, or long walks with friends, human or not.
Town Park includes:
*The National Bighorn Sheep Center: Dubois is home to the US's largest wintering herd of bighorns. The museum dedicates its existence to the health, preservation, and social education regarding Bighorn Sheep.
*The Dubois Museum will ensure you have every opportunity to know about Dubois history and provide private tours of the nearby historical sites/petroglyphs. Call for reservations.
*The Dennison Lodge: Once a secluded getaway for The rich and famous. Now the building is used for Weddings, Meetings, and small concerts. The Dennison, recognized for a series of shows aired on PBS, "Live at the Dennison Lodge," had an international following.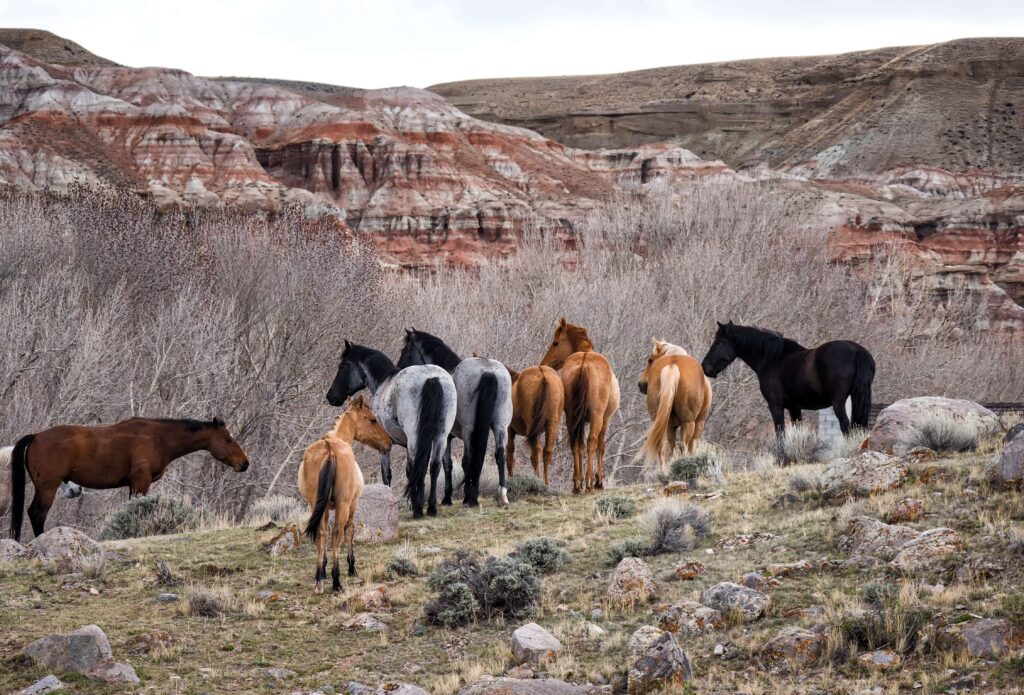 *The Headwaters Arts and Community Center: Where the town meets. The Headwaters offers use of their facilities for Weddings, Conferences, Concerts, etc. Wind River Valley Arts Guild and Dubois Visitors Center operate there.

Dubois, located in the Wind River Valley of Wyoming, also known as "The Valley of the Warm Winds," is a short distance from Yellowstone, Tetons, Jackson, and Continental Divide Trails. Truly a year-round destination, and yes, a river runs through it.
Written by Randall Lahr