Fall in The Sullivan Catskills / Catskill-icious, Handcrafted, and Cozy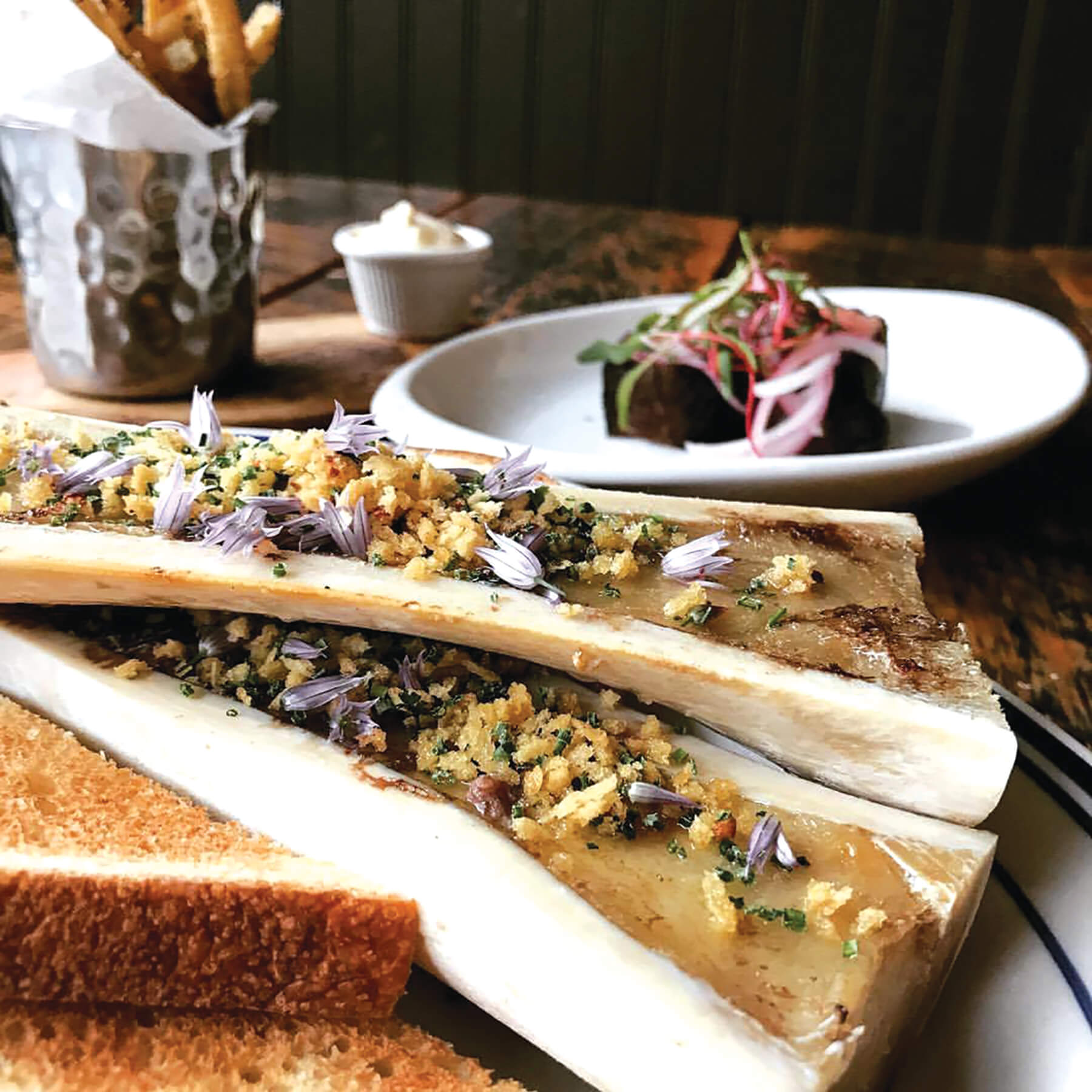 Travel and Leisure named the Sullivan Catskills one of 2021's best places to visit. This legendary vacationland is just 90-minutes from New York City and perfect to indulge your senses.
Home to the 1969 Woodstock Music and Art Fair the area is brimming with fun places to stay, and a multi-million-dollar arts center at the Woodstock site.
Oh, the sights you'll see! Take a leaf peeping drive along the western border of the Delaware River. One of the most popular ways to view the kaleidoscope of color is from a canoe, kayak, or raft. Head to Bethel Woods for Harvest Festival, The Big Sip craft Beverage festival Oct 9-10, or the Peace, Love and Pumpkins walk-through Halloween light show October 15-31.
Sight in all 50 seven-foot tall vibrant, hand painted doves— Peter Max-style— on a tour of the Sullivan Catskills Dove Trail that commemorates the 1969 Woodstock Music and Arts Festival.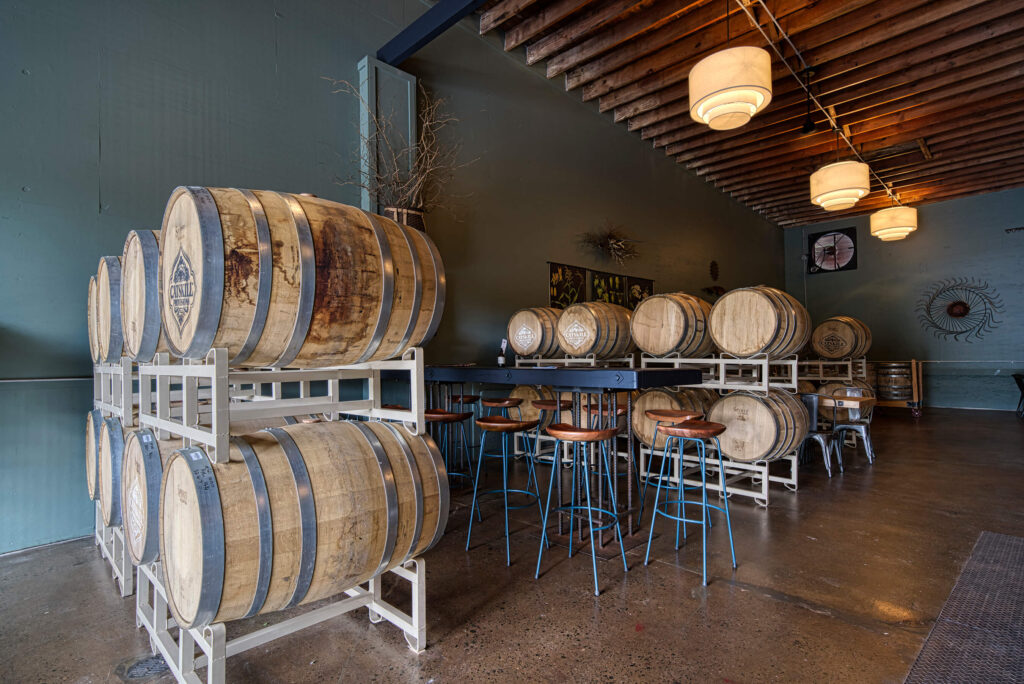 All that touring will waken your tastebuds.  On the Good Taste Beverage Trail there are over a dozen locations, many presenting award-winning handcrafted beverages in stunning surroundings. The latest addition is Seminary Hill Cidery where the tasting room overlooks the apple orchards and the Delaware River as it winds through the valley below. Enjoy small bites as you sip on Delaware Dry and four other ciders. 
Catskill Provisions in Callicoon
Tasters speak highly of the award-winning Beespoke Gin— a grape to glass spirit with pollinator friendly botanicals at Catskill Provisions in Callicoon, a female-powered distillery and tasting room featuring artisanal food as well as vodka, rye and bourbon. Swing by Long Eddy to Rock Valley Spirits and meet Terry, another female distiller. At her family homestead where five generations lived off the land, she crafts small batch spirits in a copper still from local grains, apples, and wild foraged ingredients.
Try a Two Headed Stout, at Roscoe Beer Company by the stream where legend has it that a two-headed trout lives at the Junction Pool. While in Roscoe, stop by Do Good Spirits. Owner Brian Facquet, a military veteran serves up award-winning vodka, gin, bourbon and a luscious Beaverkill Bourbon Cream, made with New York Maple Syrup.
Across four acres and 800 grape vines, Bashakill Winery offers Wood Duck Chardonnay (among seven others) with notes of citrus, toasted walnuts, buttered popcorn, vanilla and starfruit. 
Livingston Manor
Head over to Livingston Manor where Upward Brewing Company dares you to hike Beer Mountain then sample some Opiate Sun, Golden Ratio, Blas Grass and others. And over at Catskill Brewery in the GOLD LEED certified building, sample Devils Path, Night Shine, Freak Tractor, and Woodchuck Lodge. Beer lovers also won't want to miss Shrewd Fox Brewery, a sustainable farm brewer in in Eldred and Glen Spey where Bill and Cindy serve up beer made with locally grown ingredients and feed the "spent" grain to livestock.
Round out the trail with visits to Forthright Cyder & Mead, Stickett Inn Cider, Callicoon Brewing Company, Russian Mule Brewery, and Catskill Distilling Company.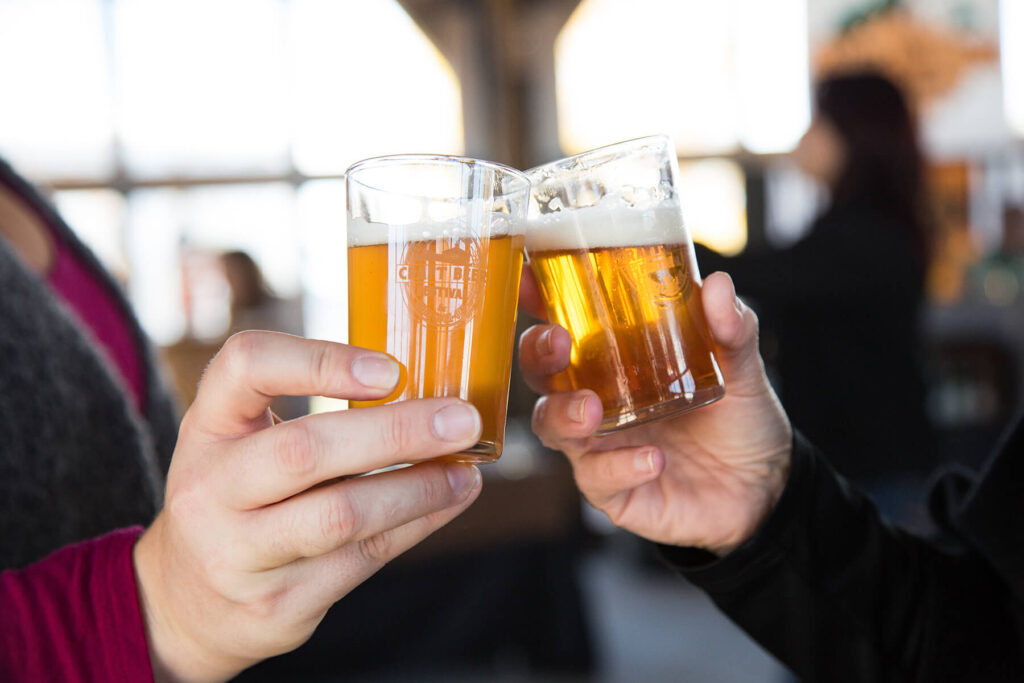 Now that your tastebuds are primed, it's time for dinner where Catskill-icious cuisine is in abundance. From Wagu Flat Iron and Raviolini to Trout a' la and Longobardi Italiano, enjoy multi-course meals at Bernie's Holiday Restaurant, Cellaio Steakhouse, Hennings Local, The Old Homestead, and Casa Di Longobardi. For more casual dining check out The Catskills Food Truck, Big Kev's BBQ, The Tavern at the Arnold House, Winkelried Biergarten or The Laundrette where you can munch on a Catskills Cuban, Chicken Tinga, Pulled Pork sandwiches or wood fired pizza with chorizo and eggs. 
When it's time to bed down get comfy and cozy. Full-service resorts including Resorts World Catskills, Yo1 Wellness Center and Villa Roma will cater to your every need. Or serve yourself at a vacation rental mountainside, hillside or in town. There are charming inns like Kenoza Hall, Callicoon Hills, The Bradstan Boutique Hotel at The Eldred Preserve, cabins at Antrim Streamside and camping at Kittatinny, Catskill Conestoga Wagon Outpost, and over a dozen more. For details on all the Sullivan Catskills food, lodging, activities and the Catskills Confidence program on health and safety measures visit SullivanCatskills.com and book your autumn visit with us.