Galesburg, IL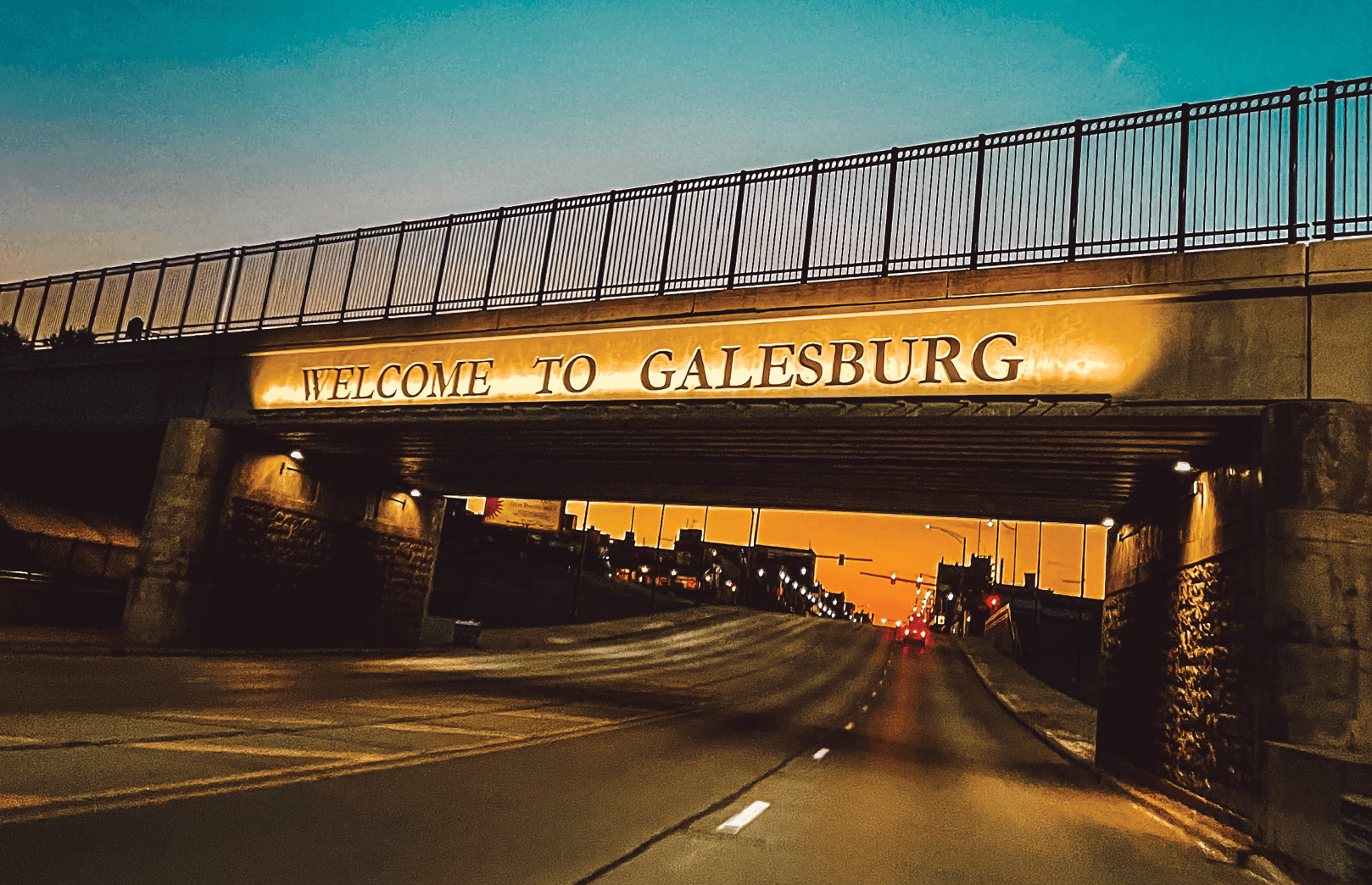 We want you to experience more. More crave-worthy food, more history, more art and those unexpected adventures crafted just for you.
Established in 1835, Galesburg has a rich and explorable history. Much of that great history is centered around the railroad industry. Head over to the Galesburg Railroad Museum to experience the heart and soul of railroading from 1854 to present day. Take a tour of a 1930 Baldwin built 4-6-4 Hudson 3006 locomotive, as well as a complete 1930 caboose. While there, make sure to see the full-size granite statue of President Abraham Lincoln located at the Amtrak station adjacent to the museum.
Continuing in the "Land of Lincoln" you can discover the impact President Abraham Lincoln had on our nation and his importance to the history of Galesburg by visiting "Old Main" on the Knox College campus. On October 7, 1858, Old Main was the setting for the fifth and final Lincoln-Douglas Debate. This historical landmark is the only remaining building from the debates. 
In addition to being part of the "Land of Lincoln", Galesburg is also part of the Ronald Reagan Trail. See the boyhood home of our former President as you visit the historical landmarks that played a vital role in Ronald Reagan's early life in Illinois.
Speaking of boyhood homes, make sure you take a tour of the birthplace of our native son and Pulitzer Prize winning author, Carl Sandburg at the Carl Sandburg State Historic Site. Walk through the wooded park and garden where Sandburg and his wife lie beneath "Remembrance Rock." Take time to also visit Galesburg's public square to see the beautiful statue of Carl Sandburg and Nellie the Goat by acclaimed artist Lonnie Stewart.
If art is your love, a must-see is the Galesburg Community Arts Center. A place where everyone can connect and experience the arts through art-making, appreciation and events.
There is no shortage of things to do in Galesburg, the hardest part is deciding what to do first!