Surrounded by the beautiful Appalachian Mountains of West Virginia.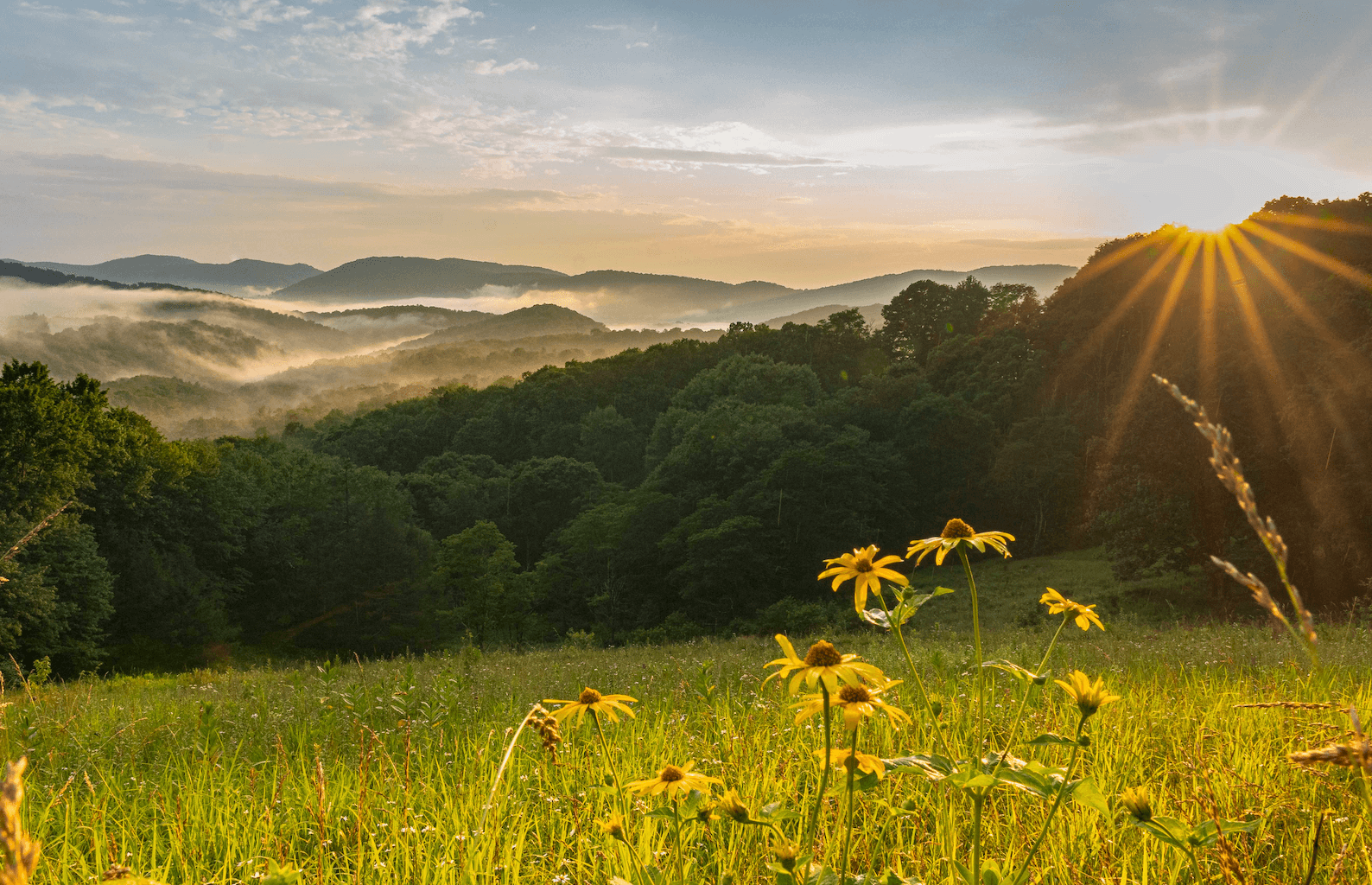 Randolph County is a natural paradise that has been an outdoor recreation destination for travelers of all kinds. You will find charming communities that are rich in heritage, blessed with unparalleled beauty, and come alive with arts and festivals.
EXPLORE
Considered the Base Camp of the Monongahela National Forest, Randolph County boasts in its abundance of outdoor recreation, arts, history, and its vibrant, cultural towns. Experiencing our mountain oasis will not disappoint. Whether you like to camp, mountain bike, hike, raft, or fish, Randolph County has it all. Centrally located to some of the best scenic attractions, trails and resorts, you'll be within an hour of Canaan Valley, Seneca Rocks, and Spruce Knob.
When you're finished playing in the forest, there isn't anything like relaxing and recharging in one of our secluded cabin rentals overlooking the Shavers Fork River or breathing in the fresh air of the Monongahela National Forest at one of our twenty-five campgrounds. Elkins has plenty of brand-named hotels and historic inns if that's more like your comfort style. When we say there are options for every traveler, we truly mean it.
The rolling countryside, vibrant downtowns, and mountain valleys and peaks combine to provide an excellent destination for your next getaway, whether you're looking for an action-packed break, a cultural adventure, or a relaxing retreat.
Website URL: https://elkinsrandolphwv.com