Find Your Ohio Adventure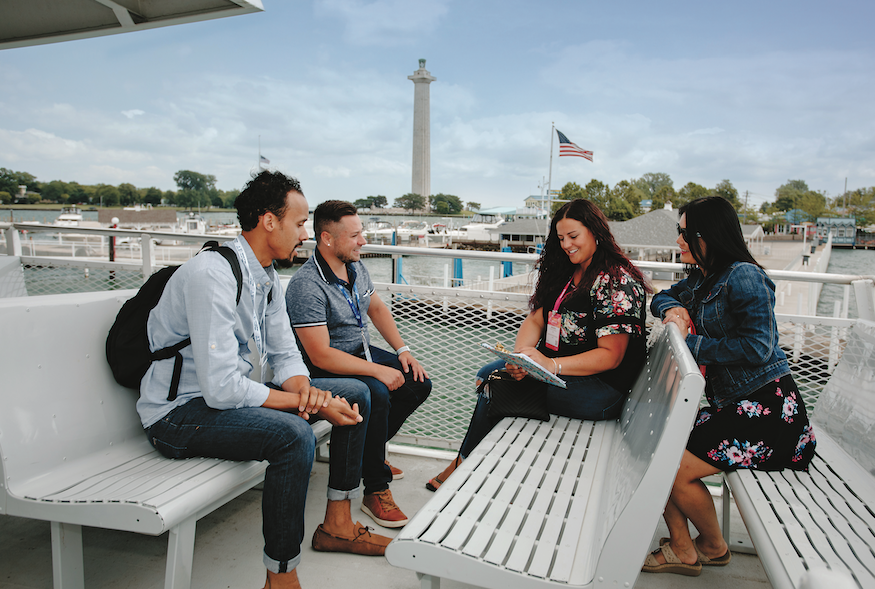 Summer in Ohio is the perfect time to grab the family for a trip throughout the state's inviting regions. From the breezy shores of Lake Erie's coast to the hills of Appalachia and Southwest Ohio, there's fun for everyone to find.
Rest a-shore with Shores and Islands
Along Ohio's coast, a set of islands beckon. The picturesque Shores and Islands provide endless adventure along Ohio's Great Lake. The historic Marblehead Lighthouse on Lake Erie celebrates its 200th Anniversary this year. It was first lit in June 1822 and has been providing visitors with an iconic sight ever since. Don't forget your binoculars because lighthouse tours — with stunning waterfront views — are available daily. Or stop in to visit the 1876 replica of the U.S. Lifesaving Station.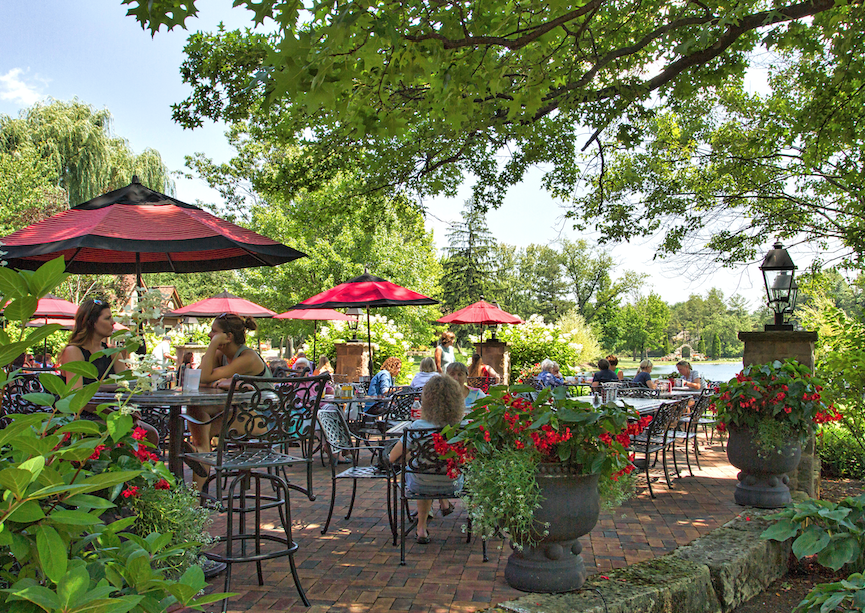 Breathtaking sights and heights continue from 300 feet at nearby Cedar Point in Sandusky. The popular amusement park has over 70 different rides and an 18-acre waterpark. One of the park's best-known rollercoasters, the Millennium Force, set several records for being the tallest and fastest, making this ride one of the world's best steel coasters.
Cool off with a dip at Cedar Point Beach, which is a mile long and full of smiles in the summer. It's the perfect spot for building sandcastles or paddleboarding the waves. The beach was one of the Cedar Point's first attractions, bringing in visitors as far back as 150 years ago.
Across the water, Put-in-Bay on South Bass Island offers family-friendly fun with numerous trails and activities. Check out Put-In-Bay Parasail and hop aboard Captain Jason Hall's boat to better view the downtown harbor and islands from high above Lake Erie. Or visit and honor those who fought in the Battle of Lake Erie during the War of 1812 at Perry's Memorial. Continue learning and playing at the War of 18 Holes of Golf, a putt-putt course centered around the War of 1812.
Sip wine from vines that have been around for over 100 years at Heineman's Winery. Established in 1888, it's Ohio's oldest family owned and operated winery. And below it lies a hidden gem — quite literally! The Crystal Cave is one of the world's largest geodes, with crystals as big as 18 inches long and three feet wide!
Sip and relax in Wine Country
Excite the tastebuds with a glass of Ohio-made wine when you visit Ohio's Wine Country in Northeast Ohio. There are 30 different wineries to choose from just in the Lake County area.Your dog can join you for a sip at Ruff Life on the Lake, which serves Blue Dog Wines crafted locally from the Grand River Valley wine region. As an extra bonus, they have dog-sitting services, so you can explore the area or dine at their "No Paws Allowed" café.
Bring the pups to Old Firehouse Winery's lakefront Sunset Bar. This unique dog-friendly winery and restaurant overlooks Lake Erie and seasonally features live music. And you can't miss the working Ferris wheel that's nearby – it's also the perfect spot for a vacation-worthy photo-op.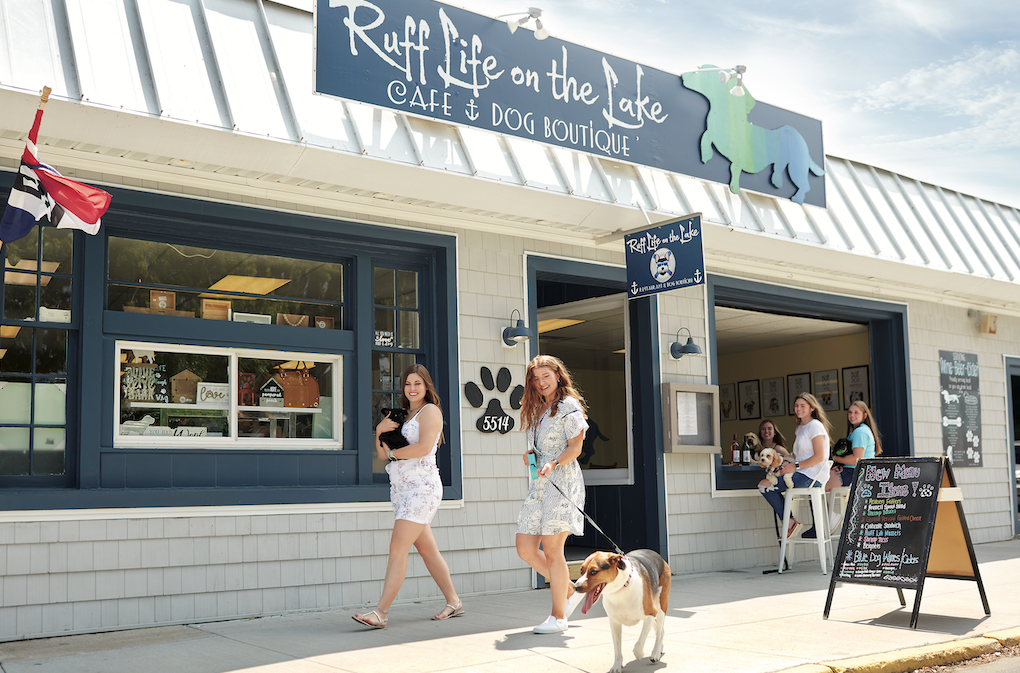 Get a taste of Latin America at Pulpo Beer Co., Ohio's first Latin-owned brewery. Owned by two sisters and their sister-in-law (all from Venezuela), this brewery brings signature cultural flavors to its beers. And it's no wonder that its Tropical Thunder IPA, which resembles a refreshing pina colada, was named by Cleveland Magazine as the "Best in Cleveland" for 2021.
In neighboring Canton, enjoy a getaway at Gervasi Vineyard. This luxurious 55-acre property features Tuscan-inspired rooms restored from the 1800s, three divine restaurants, and 30 unique wines to choose from.
Explore Nature in Hocking Hills & Appalachia
Connect with nature when you visit Burr Oak State Park in Ohio's Appalachia region. It has miles of trails of varying levels for you to discover, as you breathe in fresh air and the beauty of the nearby lake. If the kids are with you, take a walk along the Storybook Trail. It's ideal for a casual and kid-friendly stroll. 
Read Also: Plan Your Next Event in "The City That Has It All"
Spend a night or two at the Inn & Spa at Cedar Falls in nearby Hocking Hills State Park. Or upgrade your camping experience with a stay in one of the inn's stunning geodomes and wake up surrounded by beautiful trees. Unwind from the day at the onsite restaurant "Kindred Spirits," which features a seasonal rotating menu. You can also grab a drink and enjoy it on the rooftop garden. 
Reign over Summer Fun at Kings Island
Kings Island amusement park is celebrating its 50th anniversary. The park, located near Cincinnati, is 364 acres packed full of fun for every thrill seeker. From roller coasters to Planet Snoopy, this park is perfect for groups or families to enjoy.
See what everyone is talking about this summer when they visit Ohio's inviting regions. Check out Ohio.org for more travel inspiration.