Dekalb, AL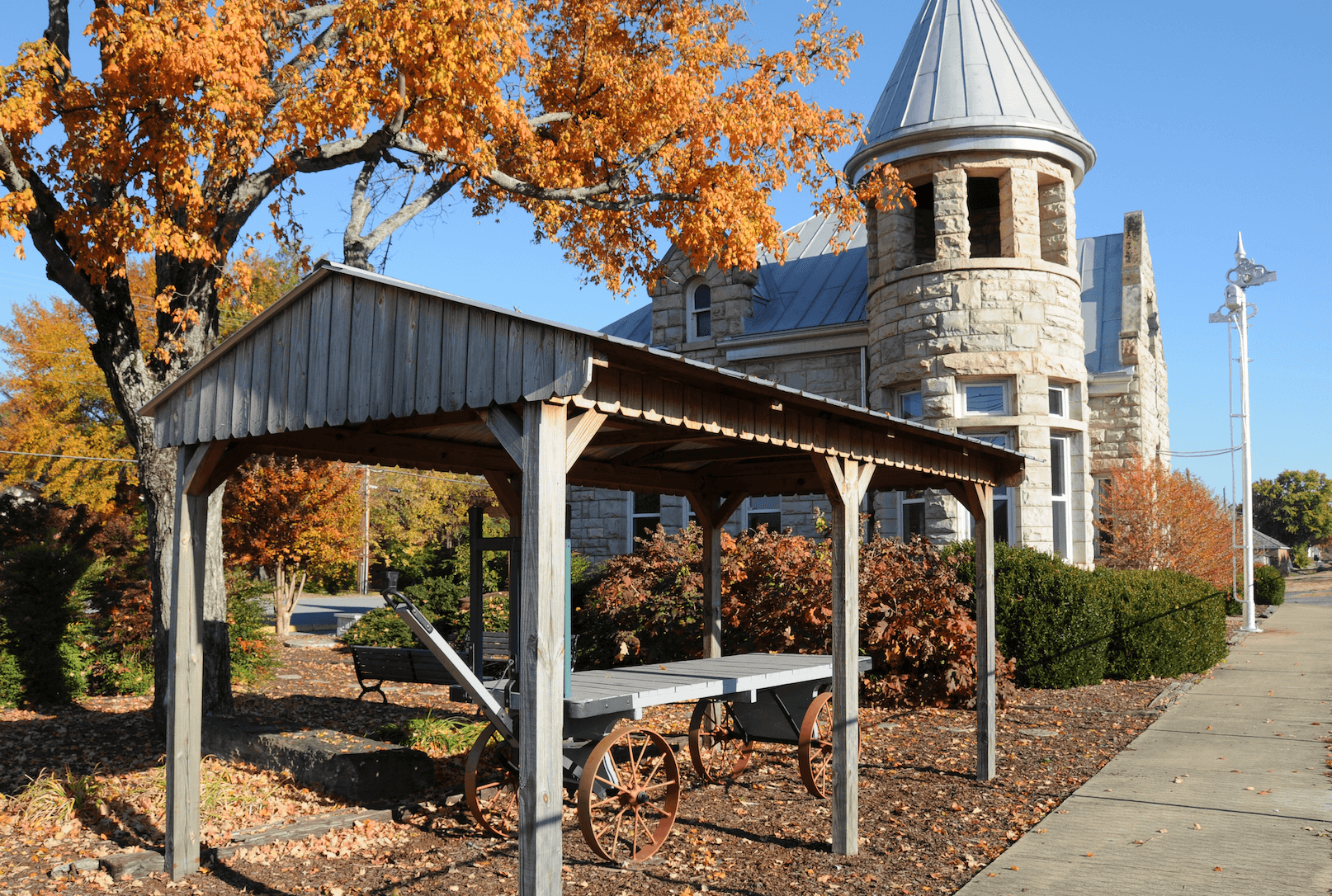 In DeKalb County, you're sure to find charming scenery around every turn. Nature lovers will enjoy the fresh crisp air, scenic mountain views, and picturesque waterfalls. You can enjoy nearly 30,000 acres of public lands highlighted by Little River Canyon National Preserve, DeSoto State Park, Buck's Pocket State Park, and High Falls Park.

Little River Canyon, a 650' canyon where you can see the sparkling Little River below from a choice of seven scenic overlooks along the Canyon Rim, which is an alternate route of the Lookout Mountain Scenic Parkway. While in the park, you will find Little River Falls, hiking trails, and the Jacksonville State University Canyon Center with a gift store and information station.
DeSoto State Park
Nearby is DeSoto State Park and DeSoto Falls, with its magnificent 104' drop, making it one of the tallest in the State. The Park has an impressive hiking/biking trail system, aerial adventures, a restaurant, lodge, rental cabins, chalets, and campgrounds.
In addition, there are rental cabins, campgrounds, and bed-n-breakfasts scattered around these mountain woodlands. If you prefer a hotel, you will find them in Fort Payne, Rainsville, or Collinsville.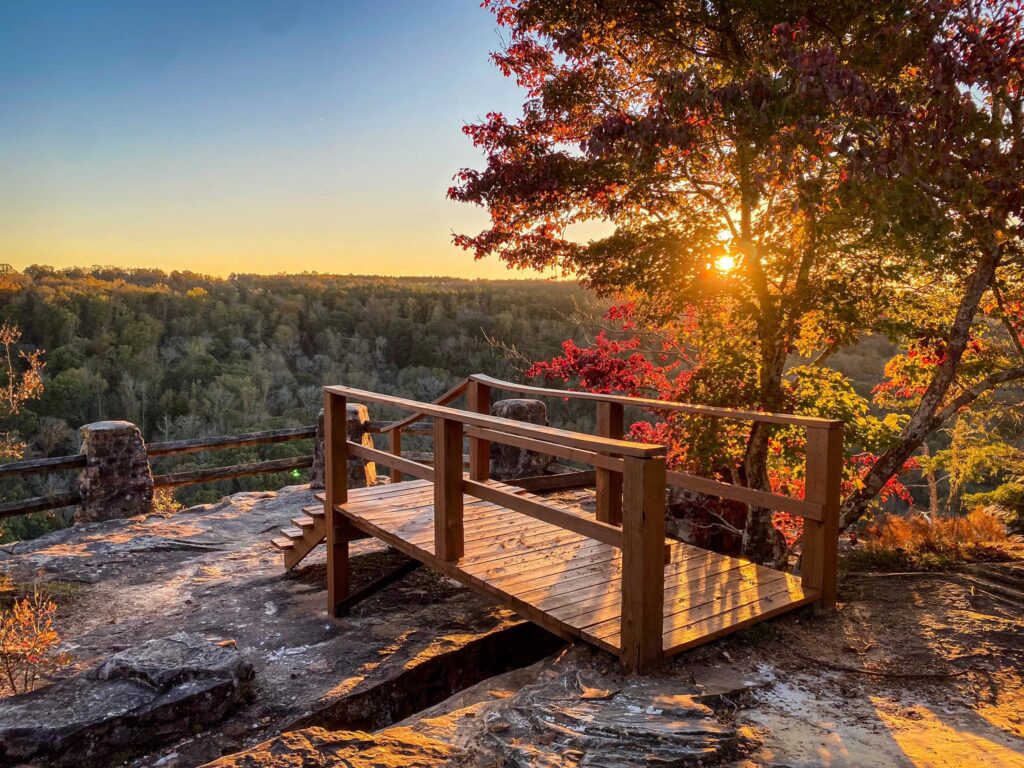 While on Lookout Mountain you can visit the quaint village of Mentone and shop for arts at several locations. The Mentone Arts Center in the middle of town is a good place to start.
So, for an intimate dining experience, try Elevation Bistro or the Wildflower Café, or choose from many other great restaurant locations in Fort Payne and the surrounding areas. You will not want to miss Big Mill Artisans and Antiques and Vintage 1889 Restaurant in Fort Payne. While in Fort Payne, visit the group Alabama museum and gift store.
To the west lies Sand Mountain and more great scenic outdoor locations, including High Falls Park, with its natural bridge, and Buck's Pocket State Park and its newly constructed ORV trail, and some quaint towns including, Rainsville, Fyffe, Henagar, Sylvania, and Ider. So, this guide is for those who are looking for What Things to do in DeKalb County!