Unique Vineyard Stays on Seneca Lake in Yates County, NY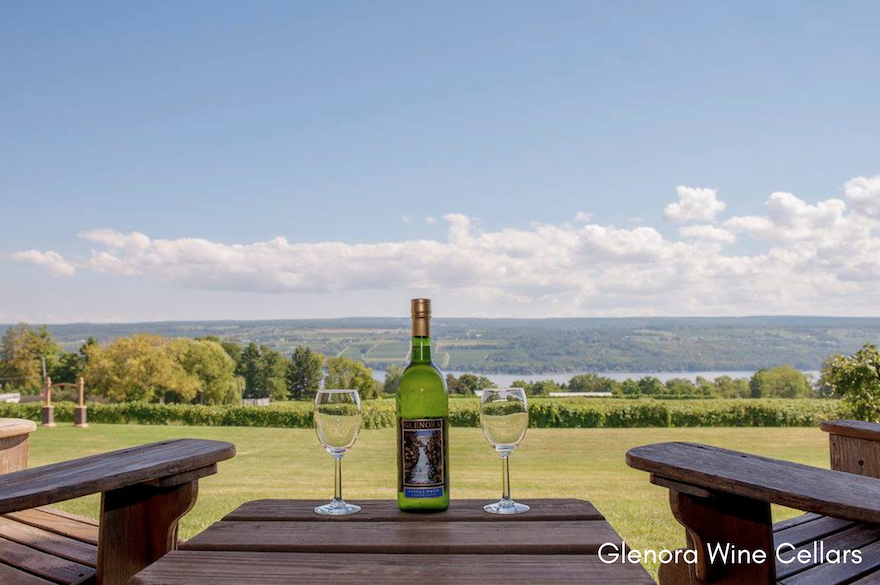 The Finger Lakes in New York is a unique destination for any occasion and traveler. Yates County is situated right in the center of the beautiful, world-renowned wine country. One of the most popular, largest lakes that draws people near and far is Seneca Lake, a perfect place to call your home base while visiting.
The Seneca Lake Wine Trail awaits to explore award-winning wineries, unique eateries, and beautiful scenery that will leave an imprint on your favorite travel moments.
The tasting rooms are the best place to sample various wines and soak in some of the best wine tasting experiences on the east coast, but select wineries even offer unique lodging.
The Inn at Glenora Wine Cellars
If you want to wake up slow to a spectacular lake view surrounded by vineyards, Glenora Wine Cellars is your spot, located in Dundee, NY. Perfect for a romantic getaway! Each room features a private patio or balcony where you can enjoy morning coffee or a glass of wine in the evening. You can even walk to dinner and enjoy a delicious farm-to-table meal at their on-site restaurant, Veraisons. Simplicity and elegance any season of the year! Traveling with family or friends? Check out their cozy vineyard cottage, which can accommodate 4-6 people.
The Farmhouse at Fulkerson Winery
Fulkerson Winery and Farm has some of the deepest roots in Yates County, with the farm established in 1805, also in Dundee, NY. Their beautiful farmhouse was built in 1856, so the home is a great mix of rustic charm and modern amenities to appreciate. Enjoy the beauty of Seneca Lake with this four-bedroom, 2.5-bathroom, full living, and dining areas that can easily accommodate up to 10 people. The farm also offers U-pick fruit and an 18-hole vineyard disc golf course, so there's no shortage of things to do and scenery to enjoy!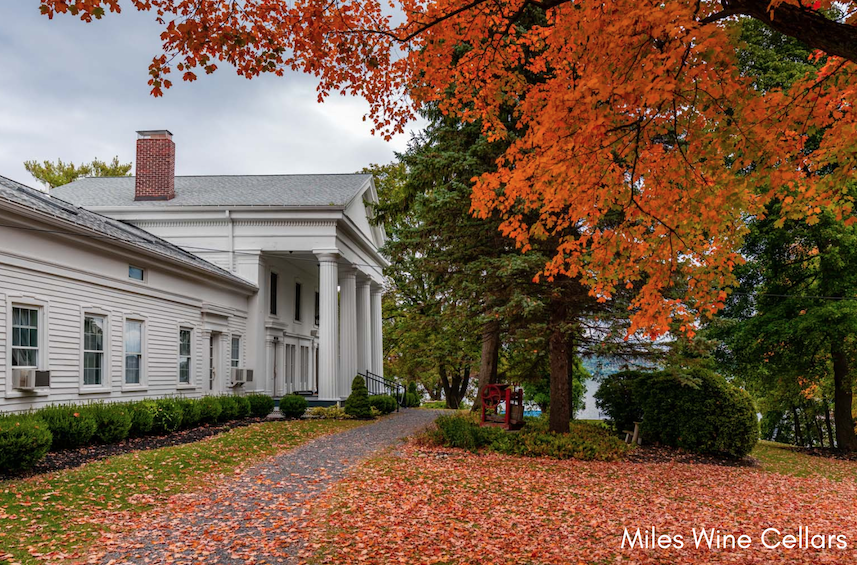 The Inn at Miles Wine Cellars
Looking to get a little closer to the lake? The Inn at Miles Wine Cellars boasts a historic and timeless setting on the shoreline of Seneca Lake. There are two newly furnished rooms, the William Miles Suite and Drake's Landing. Your stay also includes refreshments in the afternoon, continental breakfast, and a private deck. You can also visit the boathouse to enjoy a glass of Miles wine or local beer. It's also worth mentioning that the historic Greek revival mansion is known to be haunted by friendly ghosts! They even have a white wine called "Ghost" that pays tribute to the special spirits. 
Read Also: Let the location of Columbus County, NC tell you a beautiful story
So, Check out other local accommodations that are conveniently located to nearby wineries if you're planning your trip around wine tasting and exploring at  www.fingerlakescountrysides.com.