Visit Littleton, NC, Lake Gaston's Hometown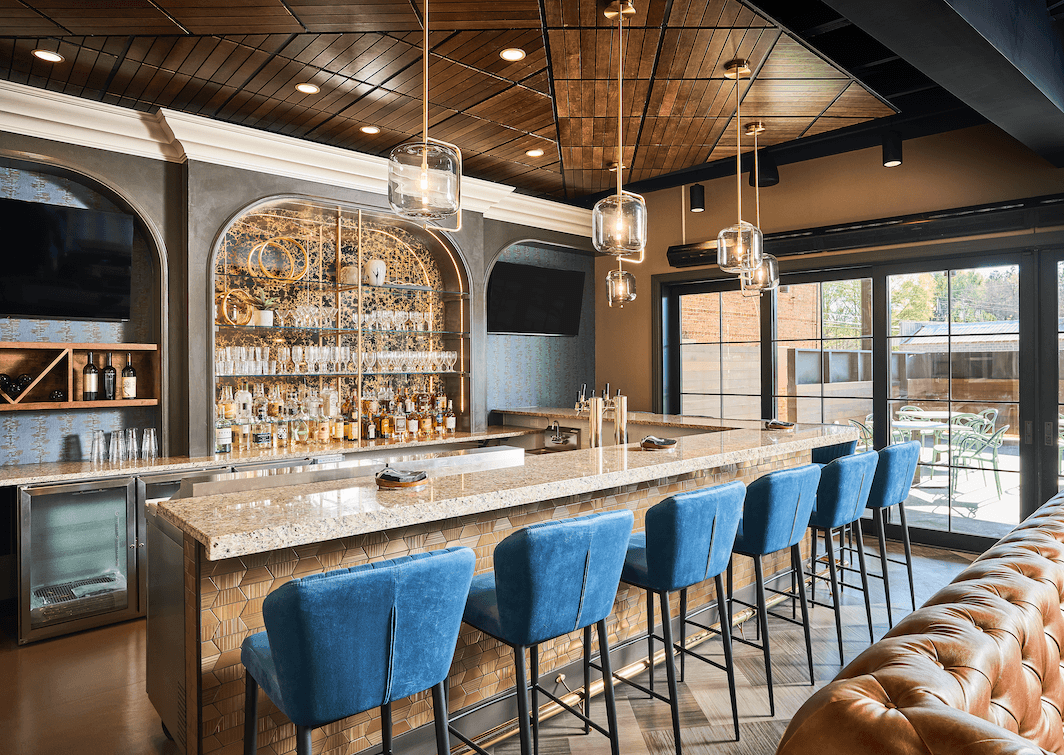 Halifax County, North Carolina, is uniquely situated as you enter North Carolina from Virginia. Its location, just three hours south of Washington, DC, and adjacent to I-95, makes this area an easy drive for your perfect relaxing get-away.  Blessed to be on the shores of Lake Gaston, this is definite for your "must visit" list.  Lake Gaston's 20,300 surface acres of water, 350+ miles of shoreline, and an average temperature of 76.5 degrees attract many tourists, second homeowners, and new residents.
The Southeast quadrant of Lake Gaston offers close proximity to the Town of Littleton, so you can book a rental home on the Lake Gaston and enjoy boating, swimming, fishing, kayaking, and water sports by day and this charming lakeside community by night.
So much is happening in this "little town" — it's hard to keep up. Daphne's Coffee Shop, serving a full gourmet coffee program and house-made delights, can be an excellent start to your day.  Next door, Littleton's first wine shop – Main Street Wines. Features a smart selection of wines from across the globe and much more for the wine lover. Or later this summer, watch for Blue Jay Bistro's opening! Chef Ashleigh Fleming's cooking honors North Carolina with familiar flavors and bold influences from across the South. Escape the ordinary and celebrate the extraordinary with gracious hospitality in downtown Littleton!
Cryptozoology & Paranormal Museum
If you are looking for something definitely off the beaten path, check out the Cryptozoology & Paranormal Museum!  This museum is dedicated to the study and display of creatures and phenomena not recognized by traditional science. This is your chance to go on a ghost hunt, search for bigfoot on Medoc Mountain State Park and detect paranormal activity with a K-II meter. The museum, "not your normal museum," is located in the heart of historic Littleton. There you can explore Bigfoot casts, haunted dolls, and more.  They host walking tours/ghost hunts through the heart of the historic district in Littleton. A town with a rich history going back to the revolution.
If shopping is your idea of fun, Once Upon a County Line is an eclectic emporium featuring vintage items, antiques, gifts, quilts, jewelry, candles. The Village Market is your spot to pick up fresh flowers and discover a must-have unique home décor piece to take back home.  For the intrepid shopper, check out the Barter Barn.  This new age thrift store offers discounted new and gently used items, overstock, and liquidated products from big brand stores and brings them to you at a fraction of the original price.
Read Also: Dubois, WY
Plan your trip now and reserve your spot with WakeSurf NC. Whether you are an expert skier looking for the next water sport to excel at, or just a first-timer to the lake, our experts will get you out on the water and having fun. Wakesurfing is really exciting, and no prior experience is needed. It is an easy and safe way to enjoy being towed behind a boat. Wakesurfing is something both young and old can enjoy. You can also purchase or rent your wake surfboard at the Wakesurf Board Room.