Tampa Bay is a Foodie's Dream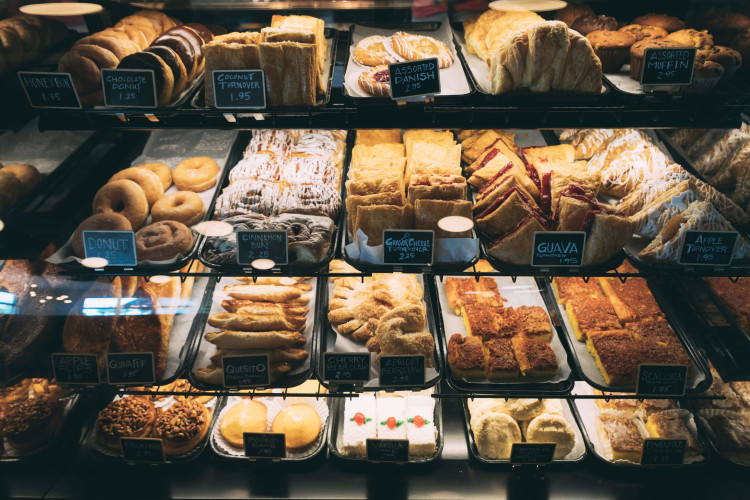 DISCOVER THE MOST MOUTHWATERING EATERIES IN THE CITY WITH A SIDE OF HISTORY
There are three things I look for when I travel—history, culture and a local food scene. Lucky for us, Tampa Bay has all three.
Over the past ten years, Tampa Bay's food scene has exploded. The city is dotted with locally sourced, ethnic and fusion eateries. It is the product, in part, of multi-generational immigration to the region. Locals have always favored independently owned Cuban, Spanish, Thai, Italian, Vietnamese, New American and gourmet restaurants over chain restaurants. Tampa Bay has long been a culinary hotspot thanks to the city's history of cultural diversity. It has been a local secret—until now!
For my culinary adventure in Tampa Bay, I focused on the original establishments that reflect the city's rich cultural history and that started the vibrant food scene locals and visitors enjoy today.
It all started between 1884 and 1885 when a transportation tycoon connected Tampa Bay via steamers and railroads, and an exiled Cuban cigar manufacturer moved his lucrative business to Tampa Bay. The transport tycoon, Henry B. Plant, put Tampa Bay on the map and made it a premier getaway for wealthy northerners, while Don Vicente Martinez-Ybor set up a cigar-manufacturing center. The cigar factories brought workers from Spain, Italy, Germany and Cuba to the area. Most settled nearby and together created a vibrant, integrated Latin community known as Ybor City (pronounced Ee-Bore, by the way).
Unique Cultural Fusion
The product of this unique cultural fusion can still be seen, touched and tasted today. You can stroll Ybor City's brick streets and admire the Spanish architecture, watch artisans hand-roll a cigar or stop by the famed La Segunda Central Bakery for fresh café con leche, warmed pressed Cuban bread and a guava pastry.
No visit to Ybor City, however, is complete without a visit to Columbia Restaurant. This historic landmark is the oldest restaurant in Florida. It has been around since 1905 and is still family owned and operated. They specialize in Spanish-infused Cuban food and quite literally invented the Cuban sandwich. They are also famous for their 1905 Salad and various types of sangria, all of which are made fresh-to-order tableside.
Across town there is another Tampa Bay institution that is slightly younger and equally iconic to the city—Bern's Steak House. It, too, is a multi-generational family owned and operated restaurant. In a city of immigrants and transplants, locals value the family and community they have built. While Columbia Restaurant reflects the city's Latin origins, Bern's Steak House reflects Tampa Bay's post-WWII boom.
Dining at Bern's
There is nothing quite like dining at Bern's to enjoy premium aged steaks, incredible service, the best wine selection I have ever seen, and a top floor dedicated entirely to desserts. Yes, you read that correctly. The highlight for most visitors is a tour of the wine cellar, which is world-renowned and the largest in the United States, and the Harry Waugh Dessert Room. Trust me, you have never seen so many delicious desserts (I went with the banana bread pudding). You can head straight to the dessert room and skip dinner if you like. I, however, would caution against this since Bern's steaks are incredible (especially when drizzled in their horseradish sauce and paired with their white truffle mac and cheese and a fabulous glass of brunello)!
While fine dining is delightful, sometimes you just need a good(y) burger. Tampa Bay has you covered there, too. First opened in 1925, a burger (with special sauce and pickles), shake or pie, and fries from Goody Goody™ was a Tampa Bay tradition for 80 years. Sadly, the original Goody Goody shut down in 2005. But a local restaurateur (and wouldn't you know it, a 4th-generation family member from Columbia Restaurant) decided to bring back this historic local chain of diners. Today, the new Goody Goody in Hyde Park almost always has a wait to be seated. The burgers alone are worth the wait, but don't forget to indulge in one of their delicious shakes or famous pies, too. Personally, I love the chili-cheese fries dipped in their special sauce.
Tampa Bay's food scene includes more than just historic restaurants. Columbia and Bern's started a foodie culture that continues to thrive today, but across the street from Bern's is a hotel dedicated entirely to the art of food—The Epicurean. It's the ultimate place to stay if you're a foodie who appreciates a world-class wine selection. I began my weekend in Tampa Bay here with poolside mimosas and an elaborate brunch. The hollandaise sauce on the eggs Benedict is so good you'll want to bathe in it (although The Epicurean does not recommend this). In addition to fine dining at their in-house restaurant, Élevage, the Epicurean also offers cooking classes and wine tastings.
These highlights of Tampa Bay's historic food scene give you an idea of the culture of the city more generally. Like the weather and the people, dining in Tampa Bay is warm and inviting. Most establishments are family-orientated and some are even dog friendly. Generations of immigrants have made Tampa Bay their home and in doing so created a vibrant and special blend of cultures that make the city a gastronomic delight.
By: Ashley Buchanan, courtesy of www.visittampabay.com
Ashley Buchanan is the historian and fashionista behind History in High Heels. Follow her on her adventures in travel, fashion and academia.