Adventure Time Starts in Elkhart County, IN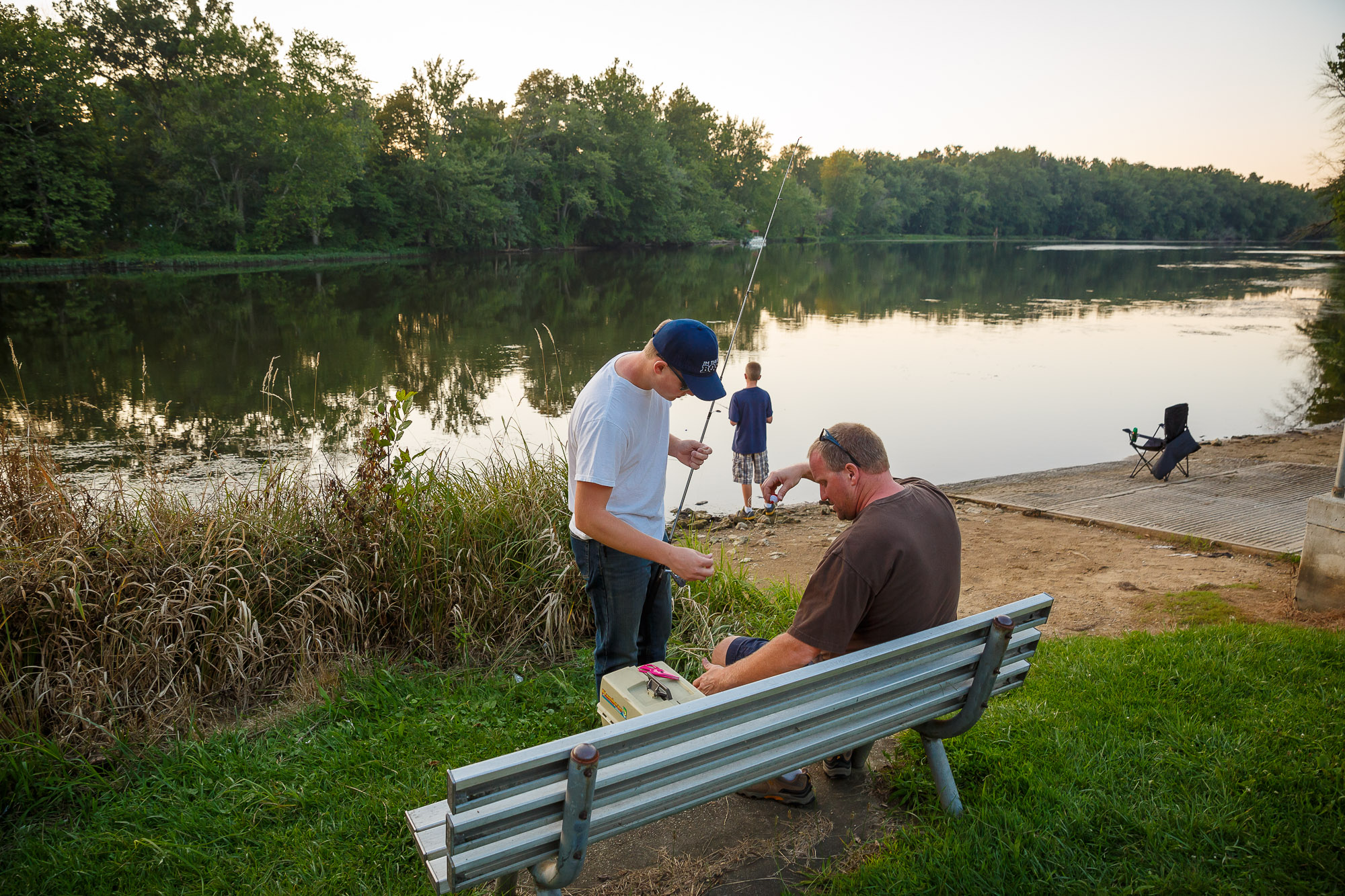 The great outdoors doesn't get any greater than in Elkhart County, IN. With miles of trails, winding riverways, and acres of parks, there's something to do outside any time of year to escape the city, refresh your senses, clear your mind, and inspire your soul. You can cast a line and catch a large-mouth bass in the summer, cross-country ski in the winter and take a hike any time of year.
Take a Hike or Ride a Bike
The best way to truly commune with Mother Nature is to walk a trail through her beauty or ride a bike on her paths. Hiking and biking in Elkhart County means plenty of chances to stop and smell the roses or any number of other plants.
Explore the 300 acres of stunning prairie, forest, and wetlands at Boot Lake Nature Preserve, then trek the Pumpkinvine Nature Trail on bike or foot. The rolling farmland and woodlands of the 14-mile trail show off nature at its finest but also give you quick and easy access to the thriving downtowns of Goshen, Middlebury and Shipshewana. Rural vistas, juicy burgers, sweet treats and craft beer await you! Elkhart County Parks offer family fun for everyone. From the historic Bonneyville Mill to diversity of activities and learning opportunities at Ox Bow County Park, kids of all ages will enjoy a wide variety of outdoor explorations.
Paddle the blueways
There's no better way to get off the beaten path than getting in the water. Stretch your arms, grab a paddle, and go for a float on Elkhart County's blueways. Locals love the stretch of the Elkhart River between Elkhart and Goshen, where the waterway alternates between rural tranquility and urban vibes. 
Fidler Pond Park in Goshen sports an 80-acre pond amid a peaceful setting of trees and swinging benches. Paddle across the water or grab a pole and fish from the shore. You're not catching dinner, it's catch and release, but that's OK, there are plenty of great nearby restaurants like Goshen Brewing Co. Don't want to drag all your gear along? No problem. Equipment rentals are available on site.
Small but sweet, Treasure Island Park is exactly what the name says. Located on the banks of the St. Joseph River, you can fish and canoe here. And you won't be alone. Waterfowl call this park home, and in the spring and fall, it's a popular place to spot migrating birds.
You will run out of time before you run out of outdoor options across Elkhart County, IN. But that's OK! We'll be here waiting for you when you return for a weekend, week or as long as you want.