Summersville, WV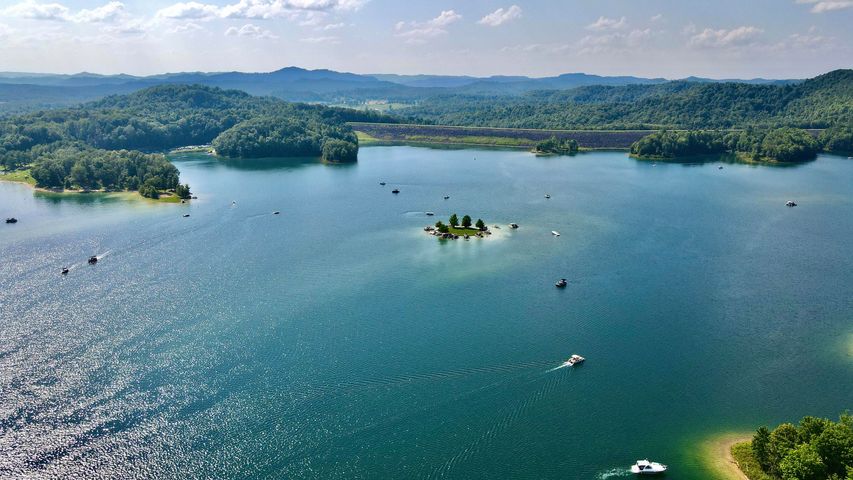 Summersville Lake is the largest clear water lake in West Virginia. The lake has 60 miles of shoreline and 2,800 acres of water with relatively warm temperatures and superior water visibility. Summersville Lake has been called "the Little Bahamas of the East" from divers all over world for its beautiful blue waters and crystal-clear summertime visibility of up to 45 feet in depth. Morover, Summersville Lake has also been voted the best flatwater lake which makes it perfect for first-time stand-up paddle boarders and kayakers.
Summersville Lake Marina
The Summersville Lake Marina and newly opened Lakeside Outfitters can assist you in all your kayak, canoe, and paddle board rental needs. Our lake is the perfect destination for thrill seeking adventurers who love to wakeboard and water ski as well. Speaking of excitement, the fish are jumping! Hook large- and small-mouth bass, walleye, panfish, catfish, and trout on your own leisure or book a fishing guide for expert tips. We have beaches, waterfalls, and islands ready for you to explore!
After a full day of fun relax on one of our dinner cruises. Which are available on beautiful Summersville Lake Memorial Day through Labor Day. Summersville has accommodations to fit any budget, whether you would like a campsite on the lake, a cozy cabin, or a luxurious stay in one of our hotels, we got you covered.
Read Also: Hendersonville wine country brings Old World flavors to the Blue Ridge Mountains
Don't forget to stop by our one of kind restaurants and coffee shops along with our award-winning Kirkwood Winery & Isaiah Morgan Distillery. Visit Summersville Lake for a host of water activities and family fun. It will rejuvenate you and create unforgettable family memories. Come on over… it's Almost Heaven. Call our office at (304)872-3722 or visit our website www.summersvillecvb.com to plan your perfect getaway! Hope to see you soon and just let us know if we need to leave the lights on for you!