Explore the charming Southern town of LaGrange, Georgia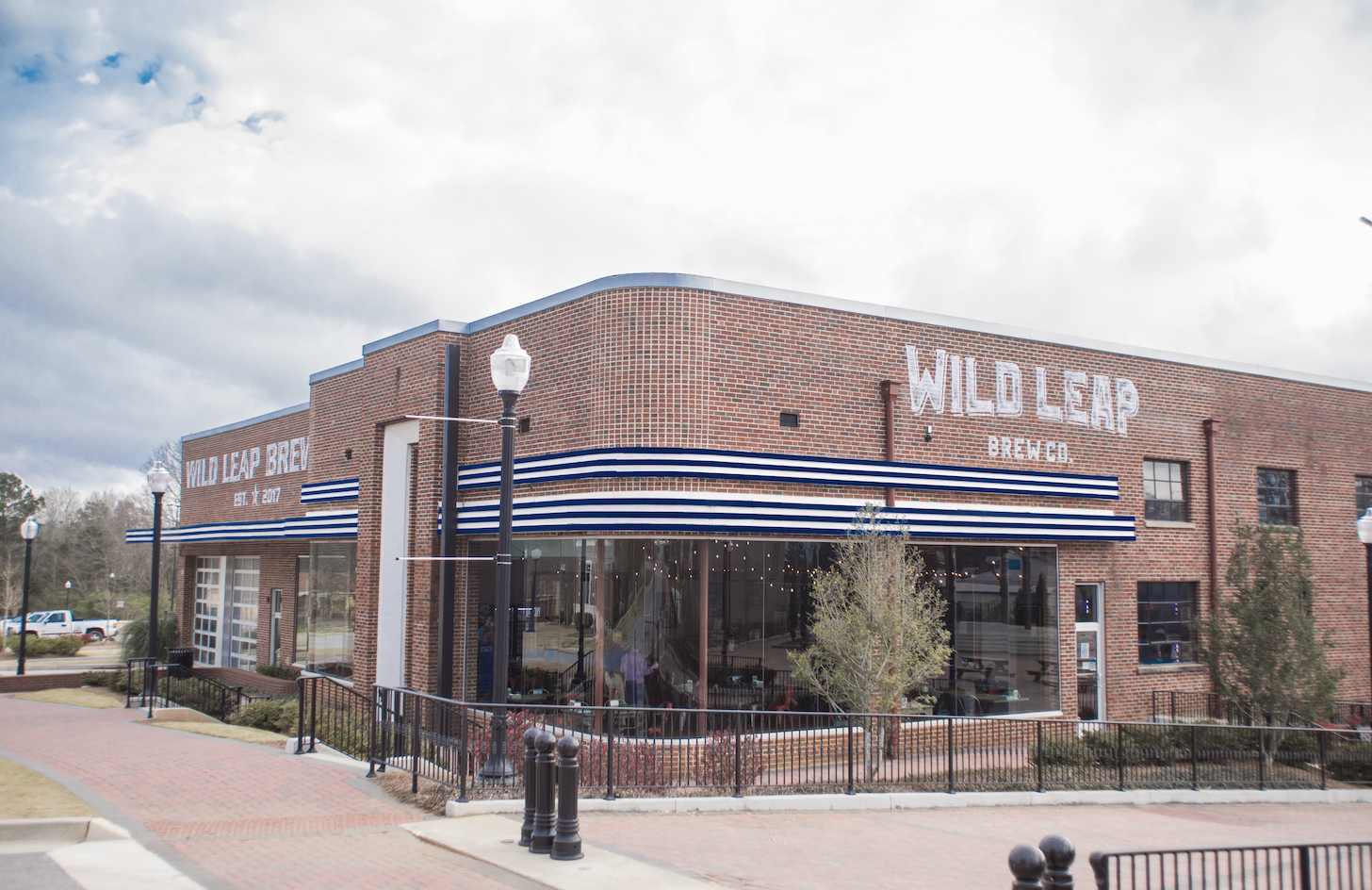 An hour south of Atlanta and within easy driving distance of Birmingham, Ala., Columbus, Ga.; Tallahassee, Fla.; and more, LaGrange, Georgia offers visitors a range of amenities and entertainment. Beautiful scenery, wide open spaces, trails and parks, world-renowned gardens, art museums, a nationally recognized craft brewery, multiple live music venues, and many independently owned and operated restaurants await in LaGrange.
The new visitor center off Lafayette Square and within walking distance of many of the top attractions is the ideal place to start a trip to LaGrange.
Overnight Accommodations
LaGrange's lodging options are suited to all kinds of travelers, from upscale, historical luxury to modern suites in the heart of downtown.
The newly opened Truitt Vanderbilt Club is a stately Georgian-style home that was built in 1914 for Cornelius Vanderbilt Truitt and boasts luxurious guest suites in a beautiful historic setting.
The Great Wolf Lodge LaGrange is a wonderful homebase for families. One of only two locations in the Southeast, this top tier lodge will keep the family busy with its many attractions including a signature indoor water park, ropes course, mini golf, arcade, adventure park, MagiQuest interactive game, climbing wall, bowling alley and more.
Located on the charming Lafayette Square in Downtown LaGrange is the Courtyard Marriott. The hotel is ideally situated for exploring the area and features a bistro serving breakfast and dinner in the lobby.
Downtown and the Thread Trail
At the heart of LaGrange is its lovely downtown. Which is filled with locally owned boutiques, eateries and sweet-treat shops and is easily walkable. Visitors will enjoy the city's easygoing spirit while exploring musical venues, art museums, vintage boutiques, storied landmarks, restaurants and more. All connected by the Thread Trail, a 29-mile lush greenway for biking, walking and running. 
Originally built to connect each of LaGrange's unique communities with a safe, pedestrian-friendly pathway. The Thread is a great way to enjoy the outdoors, meet locals and other travelers and enjoy all the city has to offer. The path weaves through downtown, LaGrange College, the historic Hillside neighborhood and along creeks, with stops like Beacon Brewing, Hills and Dales and Granger Park along the way.  
Dining
The culinary scene in LaGrange features a unique array of standout restaurants. From fine dining to handmade pizza to authentic Southern fare. Foodies can grab dinner on the patio at the new Trios Cantina. Explore the eclectic seasonal menu at C'Sons. Or stop by the Medicine Cabinet Soda Shoppe for a milkshake or sundae to cool down. 
LaGrange is also known for its historic eateries that have anchored its dining scene for decades. Taste of Lemon is inconspicuously housed in a historic church built in 1892. That was converted into an authentic, down-home country kitchen serving up a rotating lunch menu of classic Southern favorites. Including their famed Poppy Seed Chicken, Pineapple Casserole, Turnip Greens, Buttermilk Pie and more. 
Like Taste of Lemon, Charlie Joseph's is a humble eatery with a monumental legacy in the area—for more than100 years. Since 1920, this charming diner has been serving its tried-and-true menu of hot dogs, hamburgers, Brunswick Stew and Southern diner fare in a retro space decorated with memorabilia from throughout its century-long tenure in LaGrange.
Gardens, Arts and More
Hills and Dales Estate is a beautiful, 1916 Italian-inspired villa. Surrounded by lush gardens and rolling hills where knowledgeable staff provide tours through the home. In LaGrange's Historic Downtown, an easy walking tour takes tourists through the town's storied past. And connects to local museums including the Legacy Museum on Main and LaGrange Art Museum. A few miles away in Pine Mountain, the whole family can go on an animal safari without even leaving their car at Wild Animal Safari.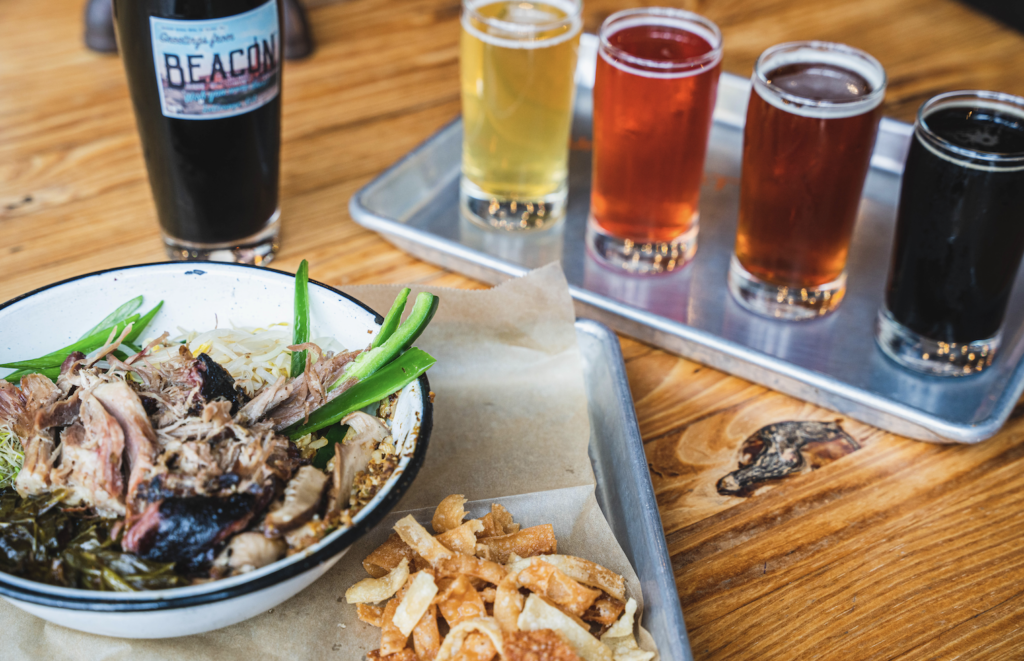 Musical Venues
Round out the trip with a night of music under the stars at Sweetland Amphitheatre. Within walking distance of downtown, Sweetland hosts live performances throughout the summer. After enjoying a concert, wind down at Wild Leap Brew Co., less than a mile away on Main Street. Guests can try one of the many beers on tap while the enjoying outdoor games and the adjacent Southbend Park. Wild Leap also plays host to many family-friendly events including Summer Luau on August 5 and monthly live music performances.
For more information about LaGrange, Ga., visit www.visitlagrange.com.