Patrick County, VA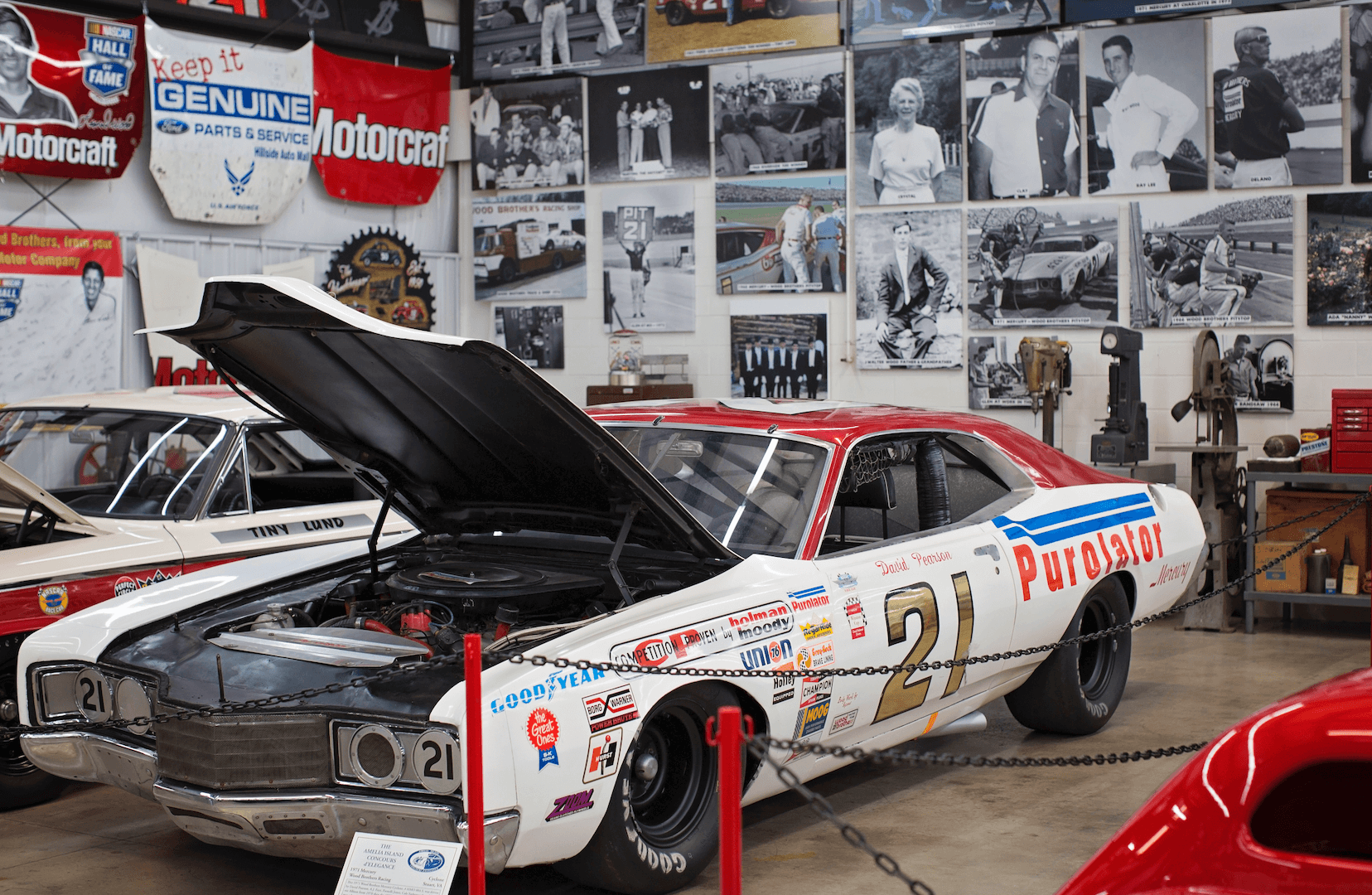 The mix of peaks and valleys in Patrick County, Va offer exciting outdoor experiences, rich Appalachian culture, and private getaways.
Those craving the outdoors will be in heaven with the variety of recreational opportunities here. Hunt for staurolite crystals, hike the multi-use trails, or even camp alongside your horses at Fairy Stone State Park. Hike the Rock Castle Gorge National Recreation Trail. Cast your line or get on the water at Philpott Lake or any other lake or river here. Shred the cross-country mountain bike trails at I.C. Dehart Park. Test your paddling speed at the annual Kibler Valley River Run. Ride the roads and stop off at several breathtaking mountain overlooks.
Meadows of Dan
Visit the charming mountain village of Meadows of Dan, where you will find southern hospitality at its finest. Enjoy many local and regional artisan crafts at shops like Concord Corner Store. Indulge your sweet tooth at Nancy's Candy Company. Sooth your travels with a cup of locally roasted coffee at Primitive Coffee or a hot meal from the classic country diner, Jane's Country Cafe. Hop right onto the Blue Ridge Parkway to visit the internationally famous Mabry's Mill and Restaurant.
Foodies and ag-nerds alike can come together to enjoy our rich farming culture and Blue Ridge taste. Dine on farm-to-table meals at Pickle & Ash, a locally-inspired restaurant. Depending on the season, pick your own fresh cherries, apples, blueberries, peaches, flowers, and more at various welcoming farms and orchards across the county, such as Levering Orchard or Martin's Blueberry Hill. Many of these also operate rentals and B&Bs to allow you to get that much closer to the action (and your food)! Bring the kids to one of the many agricultural festivals throughout the year such as the Strawberry Festival, Apple Dumpling Festival, or Doe Run Sunflower Maze! Tour our wines at Stanburn Winery, Villa Appalaccia Winery, or neighboring Chateau Morrisette Winery. 
Front Porch Fest
Get lost in the music at the award-winning music and arts festival, Front Porch Fest or one of the many other family-friendly summer music festivals. Tap your toes to traditional Appalachian music along The Crooked Road, Virginia's Heritage Music Trail, such as the weekly Open Jam at the Willis Gap Community Center or monthly show at Patrick County Music Association. Bring your dancing shoes to the annual Woolwine October Fest to see traditional Appalachian clogging and take home some fresh apple butter.
Step back in time at one of our historic sites such as the Reynolds Homestead, a testament to rural Victorian-era wealth. History buffs will also enjoy the Civil War reenactment each October at Laurel Hill, birthplace of Gen. J.E.B. Stuart. Race fans can take a walk down memory lane at the Wood Brothers Racing Museum and The Virginia Racing Museum and Hall of Fame. Then, catch a classic dirt track race at Ararat Thunder Raceway. 
Bring your motorcycle and enjoy many scenic and gentle curving routes in and around the mountain that can take you to all sorts of hidden treasures. Don't forget to make your home-away-from-home in one of our many motorcycle-friendly accommodations such as the Willville Motorcycle Campground or the cozy Wolf Creek Farm Bed & Breakfast. Whether in a car or on a bike, after a long day of play, relax in luxury at Primland Resort, our five-star mountain resort and enjoy some of the numerous guided outdoor adventures they offer, or find a more private escape with a cabin, B&B, or yurt.
Grab your boots, your sense of wonder, and find yourself here. For more information and to plan your trip to Patrick County, log onto visitpatrickcounty.org or follow us on Facebook and Instagram.