Travel iconic Historic Route 66 to Springfield for your fall road trip!
Historic Route 66 to Springfield: Experience all the capital city has to offer.  From history to architecture and culinary delights to performing arts, we are definitely "more than one day." 
Step into the past and the life of the Lincoln family when you visit the only home the Abraham Lincoln ever owned at the Lincoln Home National Historic Site.
The Abraham Lincoln Presidential Library and Museum is the official library and museum of the 16th U.S. president. Experience pivotal moments in Lincoln's life and enjoy immersive displays and amazing shows that explore the human costs of slavery and war. View Lincoln and his family through artifacts not found anywhere else in the world.
The Lincoln Tomb State Historic Site, designed by famed sculptor, Larkin Mean, is nestled in Oak Ridge Cemetery.  Within the walls of this stunning granite monument is the final resting place of Abraham Lincoln, his wife, Mary and three of their four sons. (Lincoln's oldest son, Robert, is buried in Arlington National Cemetery.)  At the entrance to the Tomb itself, there is a bronze bust of Mr. Lincoln where visitors from around the world have stopped to rub the nose of the statue for good luck. 
Lincoln Memorial Garden
Make a stop at the Lincoln Memorial Garden for a truly zen experience. A woodland and prairie garden with over 5 miles of trails lead you on a journey through the Illinois landscape Lincoln would have known. Depending on the season you visit, you could discover springtime dogwoods in full bloom, colorful prairie wildflowers of summer, burnished autumn leaves, or snow-covered maple trees bursting with sap. Located on the shores of Lake Springfield.

Historic Route 66 runs through Springfield and provides many unique stops, including Route 66 Motorheads Bar, Grill & Entertainment Complex, the Legends Neon Park at the Gate 2 Experience on the Illinois State Fairgrounds and so much more!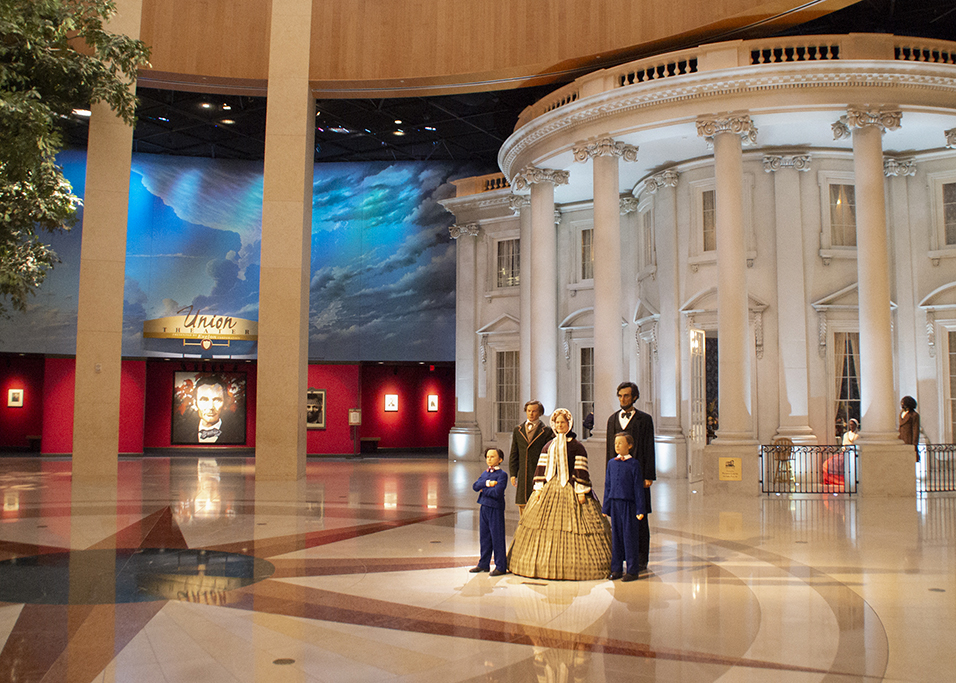 The Cozy Dog Drive In is a traditional Route 66 diner that became a part of the history of The Mother Road, and the history of Springfield, when, in 1946, inventor Ed Waldmire introduced the "Cozy Dog" – the famous "hot dog on a stick." Grab our Explorer Passport with a collection of 26 sites, attractions and culinary treats not to be missed.
Plan to relax and enjoy one of more than a dozen wineries and breweries in the Springfield area. These locally owned business offer the best in craft beer, wines and delicious noshes in beautiful settings, many with outdoor garden areas, live music and special events.
Regardless of your interests, Springfield has you covered with a variety of sites, attractions, culinary delights and a variety of accommodations to meet your travel needs.