Savor a Southwest Michigan fall color tour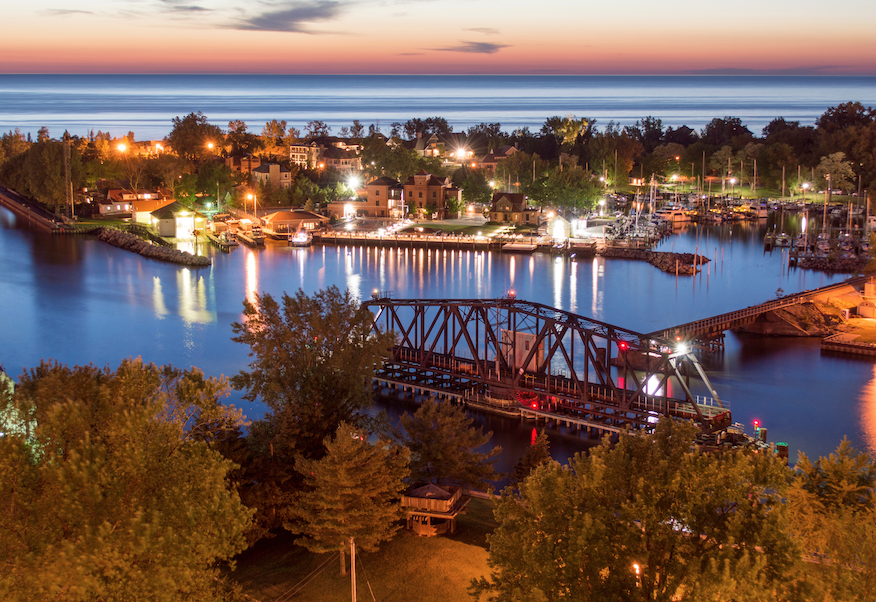 Many places in Michigan boast about the brilliant fall foliage that lines their roads, is mirrored in lakes and rivers, and rustles beneath footsteps on forest trails. Like them, Southwest Michigan has dramatic explosions of scarlet, gold and orange leaves from mid-October to early November.
But there is more here — an autumn palette that fills glasses and plates during this harvest season. Along our Makers Trail, you can sip amber, garnet, deep purple, pale yellow, russet and rosé wines, beers, ciders and cocktails. Or savor hearty soups, crisp salads, delicious entrees and desserts made with ingredients grown by nearby farmers and harvested moments before our chefs do their magic.
If you enjoy creating colorful homemade meals, visit Lemon Creek Winery and Fruit Farm near Berrien Springs. This estate winery and pioneer fruit farm has harvested the land for over 160 years! Taste their award-winning dry red and white wines or bubbly champagnes. Then explore the market to gather seasonal plums, cherries, apricots, blueberries, grapes and apples — their colors look like jewels. 
Nestled amid the golden-leafed hardwoods is Seedz Brewery in Union Pier. Its brewer insists on using 100% local grain and incorporates local agriculture to make Belgian- and German-style lagers and ales. You are welcome to bring your autumn foods or locally sourced takeout to pair with your beverage choices.
At River St. Joe in Buchanan, you can sip and savor right on the farm. You will be surrounded by the emerald green and golden fields and hop yards that produce the organic ingredients used to make the farmhouse ales, delectable salads, sandwiches, seasonal roasted vegetables and fruit crisps. It's arguable whether the view, beer or food is better.
To discover how delicious fall colors are in Southwest Michigan, plan a road trip at swmichigan.org.