Hampshire County, MA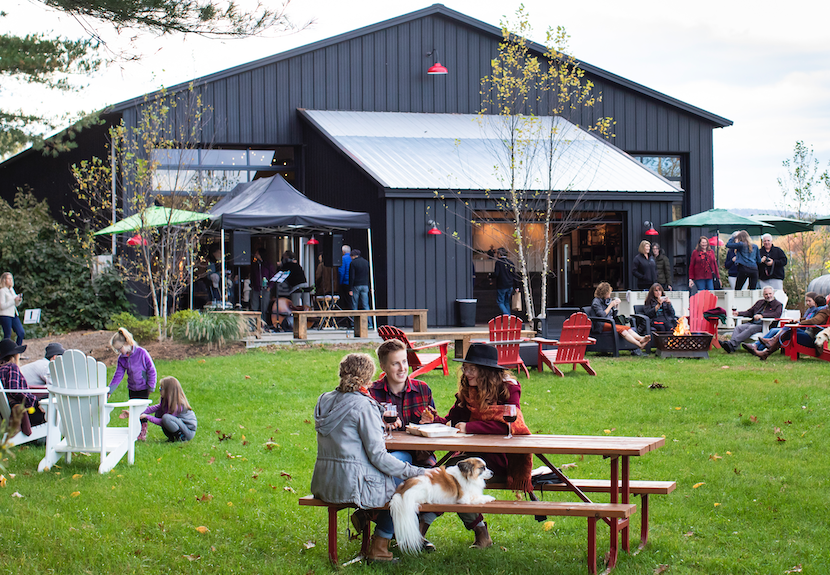 Located in Western Massachusetts, just north of Springfield, lies Hampshire County. Known for its scenic beauty, vibrant arts and culture, and a small-town feel with big-city amenities, Hampshire County is truly a special place with an endless variety of attractions. One way to explore it all is the Norwottuck Rail Trail, an 11-mile paved trail along the former Boston & Maine Railroad. The trail is perfect for biking, running or just taking a walk and admiring the stunning scenery. Level paths ensure that the trail is perfect for all visitors, regardless of ability.
Another local highlight is the Botanic Garden at Smith College, which was founded over a century ago and features over 6,000 different kinds of plants. Keep exploring the outdoors at the Silvio O. Conte National Fish and Wildlife Refuge, which was established in 1997 to conserve, protect, and enhance the abundance and diversity of native plant, fish, and wildlife species throughout the 7+ million-acre Connecticut River watershed. In particular, the Fort River Trail at the Conte Refuge is a 1.2-mile boardwalk, making it universally accessible for excellent birdwatching and wildlife observation.
Village of Florence
When it's time to recharge, you'll find that Hampshire County also has a bustling culinary scene. Miss Florence Diner in the Village of Florence is a true living piece of history, having been around since 1941, and is one of the oldest diners still operating in the country. Another local favorite is Amherst's Bistro 63, a restaurant and bar featuring modern American cuisine using local ingredients and inspiration. If you're into wine, you won't want to miss Black Birch Vineyard, nestled within the bountiful farmland of the region (known as the Pioneer Valley), which offers authentic, hand-pressed wines including whites, rosé, and dessert varieties. The area's thriving brewery scene includes Abandoned Building Brewery, an award-winning brewery housed in a previously abandoned building in Easthampton. The 2,700 square foot space often hosts live music and events too.
In addition to the vibrant culinary scene, Hampshire County also features a wide variety of arts and culture. There are several music and performing arts venues, including The Drake, a one-of-a-kind performing arts facility in downtown Amherst. The Drake features all kinds of events, from live music to open-mic nights, stand-up comedy, and spoken word performances. Local landmark Amherst Cinema is an independent, non-profit arts and education center brimming with world-class programs. The four-screen theater is a pillar of the community, operating 365 days a year. Another not-to-miss site for art lovers is the Mead Art Museum, which houses the art collection of Amherst College, covering some 5,000 years and encompassing the creative achievements of many different cultures from around the world. 
Eric Carle Museum of Picture Book Art
If you are looking for some more educational experiences, there are a number of other museums in the region, including the famous Eric Carle Museum of Picture Book Art. The museum collects, preserves, and presents picture books and picture-book illustrations for audiences passionate about children's literature. Staying with the literary theme, there is the Emily Dickinson Museum in Amherst, comprised of two historic houses associated with the poet and members of her family during the nineteenth and early twentieth centuries. Other highlights include the David Ruggles Center for History and Education, which honors the contributions made toward the abolition of slavery by individuals in the local regions of Massachusetts. 
There are a number of places to stay if you are planning a visit to the region, including the Inn on Boltwood, an iconic hotel that has welcomed guests to Amherst and the Pioneer Valley since 1926. Regardless of where you stay, you are bound to make memories that will last a lifetime in Hampshire County. If you're looking for somewhere to experience nature, culture and entertainment, you need look no further – plan your trip today!