Outdoor Adventures Abound in Franklin & Nantahala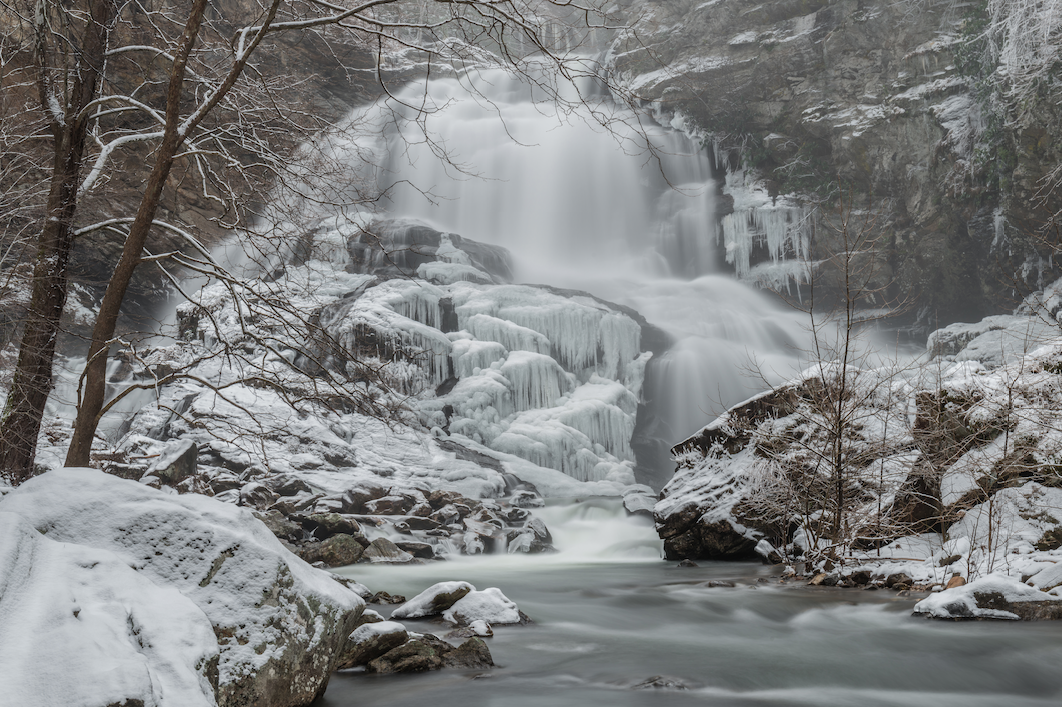 Located in the southern Appalachian Mountains, in the foothills of The Great Smoky Mountains, lie the communities of Franklin and Nantahala. Rich in outdoor adventure opportunities, with hundreds of miles of trails, rivers, waterfalls, and scenic byways, all providing visitors with endless opportunities to enjoy what we call Nature's Paradise.
Winter brings a peaceful quiet to the mountains in Western North Carolina. While snow is not an everyday way of life here, we certainly make the most of it when it does come. From early December to mid-March, we have been known to get some magical winter days and it brings the mountain sides to life.
While some of our forest service roads close for the winter season, access to our area's natural beauty is still plenty. As you make your way up the Cullasaja River Gorge and the temperatures dip down below freezing, the water begins to freeze, creating ice and water sculptures at the popular Dry Falls and Cullasaja Falls. The high mountain tops of the Nantahala River Gorge offer a beautiful scenic drive, especially after a warmer snowfall and the snow sticks to the trees as the sun greets the mountain tops.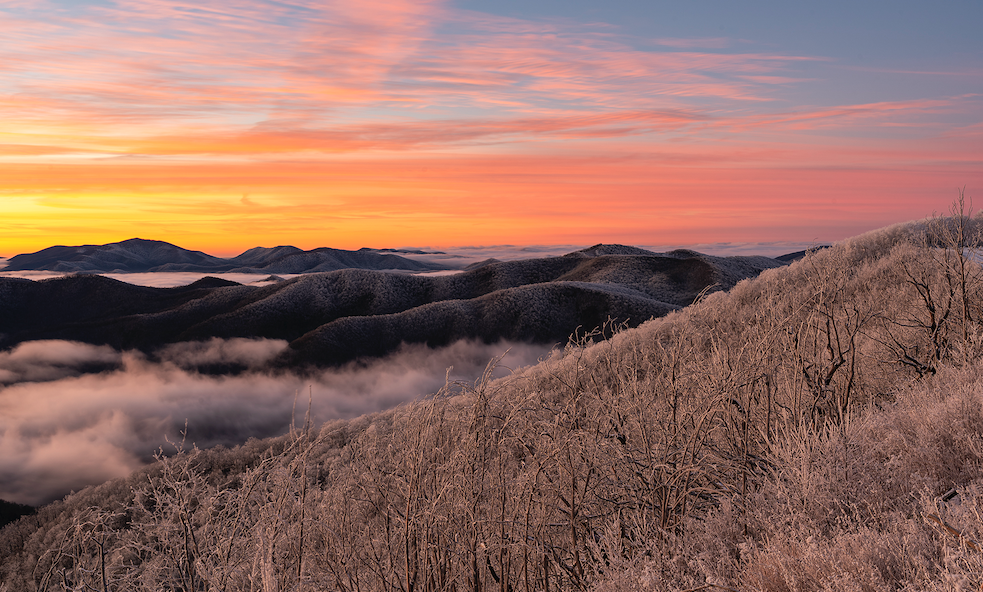 For those who are looking for a serious adventure, when all the right conditions are met, the opportunity for vertical ice climbing sets up perfectly at Winding Stair Gap, just west of Franklin on US 64 near where the Appalachian Trail intersects with the highway. Avid climbers from around the region make their way to the roadside cut rock face and make their way up the sheets of ice.
There's so much more to see and do in Franklin & Nantahala, NC inside and out we invite you to visit our website at www.exploringwnc.com and plan your visit today!