A hidden paradise full of outdoor adventure awaits you in scenic Gilbert, West Virginia.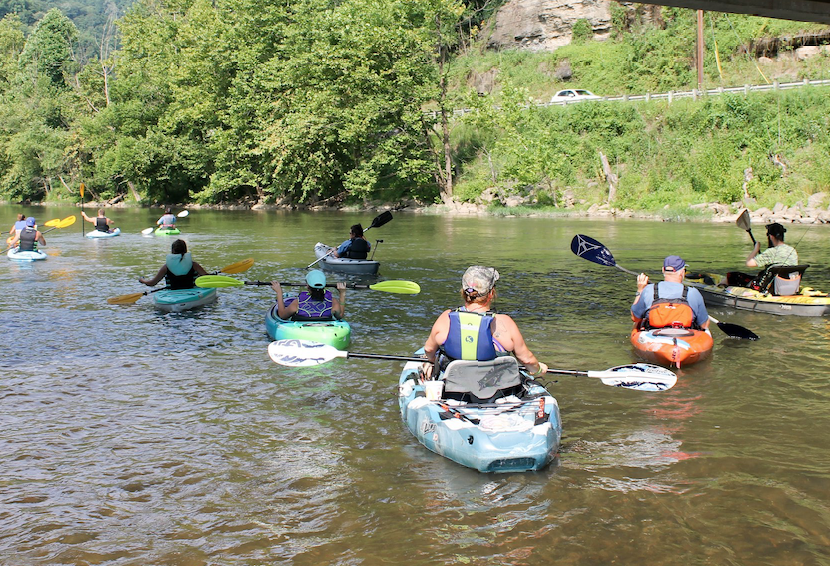 Nestled in a southern corner of the Mountain State, Gilbert is an ATV and UTV friendly town that boasts year-round ATV and UTV trail riding, with family friendly fun regardless of the season!  Each year in October, as the foliage begins to change and the colors are vibrant, the town plays host to National Trail Fest, the largest ATV and UTV event on the east coast.  Now in existence for over two decades, the event draws crowds to the town from all over the US and even other countries. The town, whose population is normally less than 400, swells with tourists exploring the area. 
The festival, which begins the Thursday prior to Columbus Day each year, gives the opportunity for visitors to experience the hundreds of miles of off-road trails along the Hatfield-Mccoy Trail System, named for the iconic American feuding families.  The trail system is home to a number of individual trails including Bearwallow, Rockhouse, Devil Anse, Buffalo Mountain, Pinnacle Creek, Indian Ridge, Pocahontas, Ivy Branch, Cabwaylingo, and Warrior.  The festival includes more than just riding trails of course, there are mud pits, live music shows, a parade, vendors and food offerings as well as drag racing, fireworks and vehicle manufacturers showing off all their equipment and new ATV/UTV models!
Mountain Biking Trails
In addition to the huge draw of ATV, UTV trails and mountain biking trails, Gilbert is the perfect place for some great fishing and kayaking. The Guyandotte River, a tributary to the Ohio River, runs right through town and is home to a variety of fish species including bass, catfish, carp, gar, trout and walleye.  Be sure to pick-up a visitor's fishing license, but not to worry, they start at just a few bucks for a day of fishing.  You can also checkout West Virginia's Division of Natural Resources, as they sometimes have free fishing weekends where no permit is required! WV fishing license can be purchased online.  
Gilbert offers a variety of places to stay, from cabins and cottages to suites and campgrounds, which most are centrally located to the ATV trails. There are also several local restaurants for satiating your hunger after a long trail ride. Hometown Café offers classic American staples from hot dogs and burgers to BLTs and cheese steaks. Hometown Café is located inside the Larry joe Harless Community Center, or LJHCC.  The state-of-the-art facility features 65,000 square feet of fun and excitement and is a great place to start your stay in Gilbert, as they sell trail passes, offer a historical collection of the region and offer a number of exercise programs too. 
It offers Olympic size swimming pool, jacuzzi, indoor basketball court and weight room.  The site also has on-location campsites that can be rented and include a number of amenity options such as a basketball court, tennis court, indoor or outdoor restroom facilities and a playground for the little ones.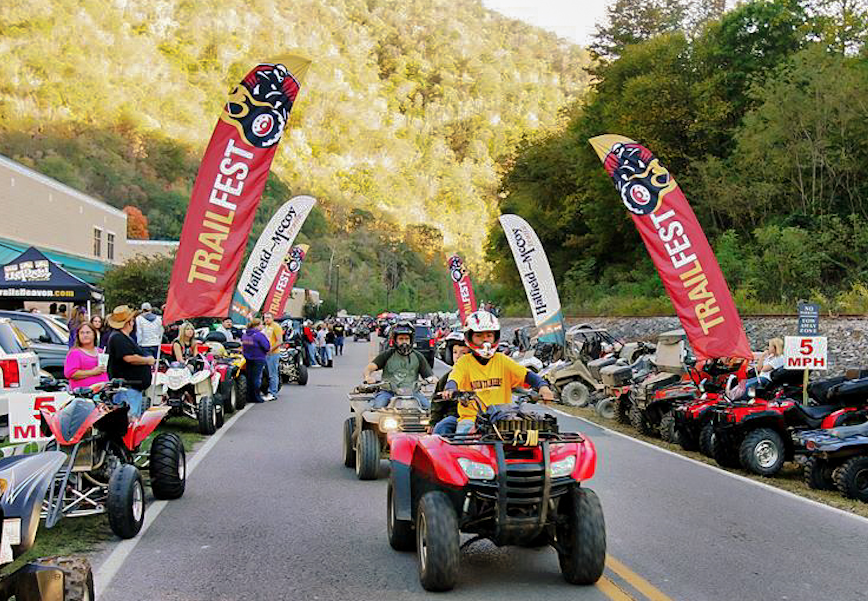 If you are seeking some adventure that is off the beaten path, you should definitely consider Gilbert. The trail-friendly atmosphere and the warm and welcoming locals will surely make your trip a memorable one!