Georgetown/Scott County, Kentucky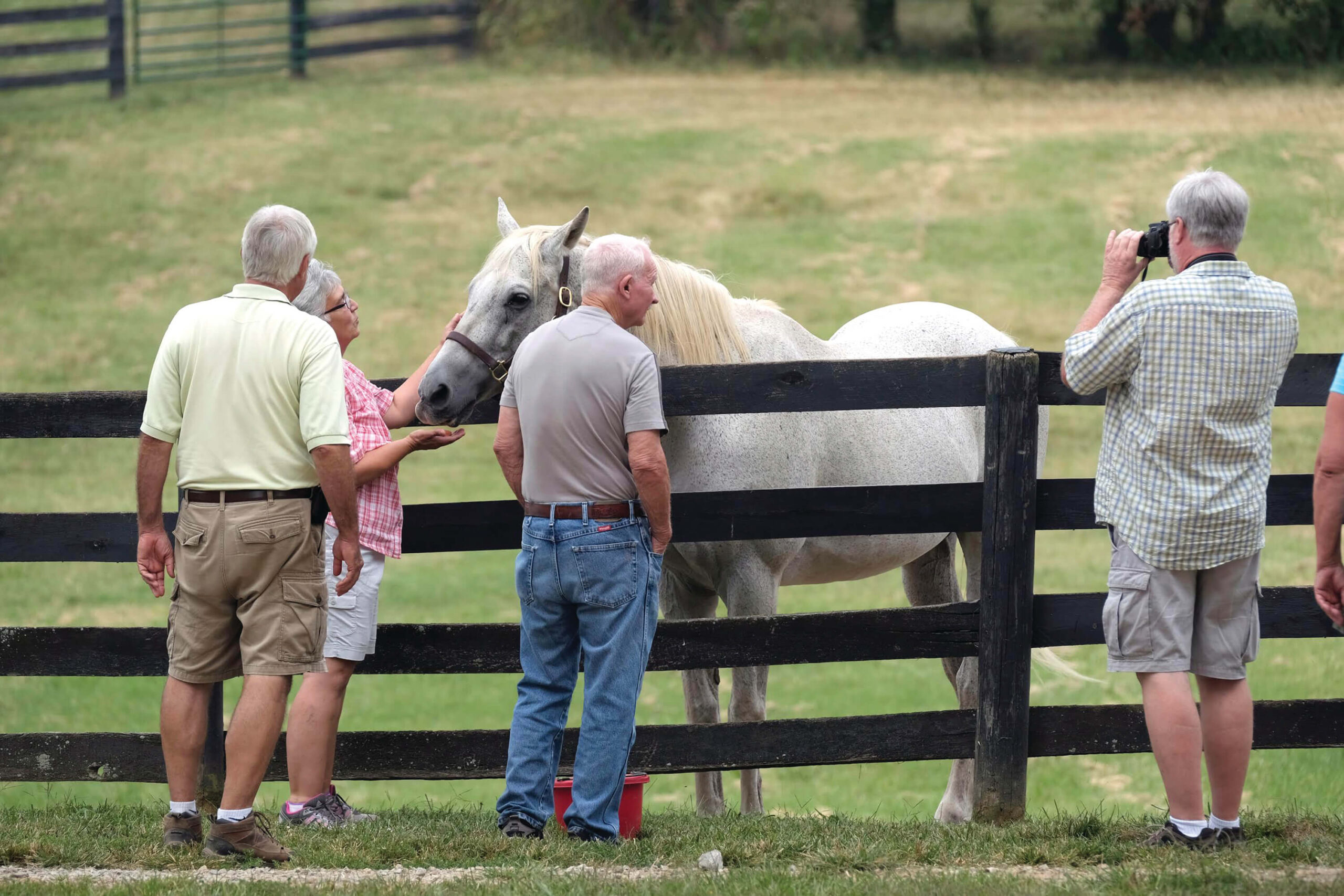 Georgetown/Scott County, Kentucky
Georgetown is all about location with its enviable location on I-75 and I-64 in central Kentucky.
Sitting in the midst of Horse Country, Georgetown is the (disputed) birthplace of bourbon, hometown to numerous horse-centric attractions, a postcard worthy downtown and full small-town charm.
LOCAL COLOR
Known as Kentucky's Horse Headquarters, Georgetown is home to numerous horse-centric attractions, including Kentucky Horse Park and Old Friends Thoroughbred Retirement Farm, and Whispering Woods Riding Stables. It is also where a cast of history makers has left their imprint, from Kentucky Derby champions to North America's first important portrait and landscape painter to two nineteenth century scandal makers.
The Georgetown & Scott County Museum displays the work of Edward Troye, the most noted painter of horses during the height of American horseracing in the mid-1800s. It is also home to Pete the Talking Crow, whose three-year reign of trackside squawking confused racehorses, confounded race officials and captivated spectators until he was shot in 1832.
The Greek Revival-style Ward Hall, one of Kentucky's grandest homes and recognized as one of America's great architectural masterpieces, once gave refuge to beauty and fashion icon, Sallie Ward, known as the "Belle of Louisville" and famous for raising eyebrows.
SPECIAL SIGHTS
Several unique assets distinguish Georgetown, including a beautifully preserved Victorian-era downtown, its tall, trim brick storefronts highlighting locally owned restaurants and boutiques. A Japanese-style strolling garden, the lushly planted Yuko-en on the Elkhorn, is an oasis within the city and the only one of its kind – a serene place to stretch the legs.
Blanketing the county surrounding Georgetown is a patchwork of farms with homegrown produce, fresh-cut flowers, horses and horsemanship experiences. Many of them are family-owned and operated and Kentucky Proud members. Like Evans Orchard and Cider Mill, which offers homemade cider and fudge samplings, group hayride tours and an opportunity to sink your teeth into its famous fried apple pies. 
Read Also: Plan Your Next Trip to "The City That Has It All"
You can learn more about Georgetown and all its lodging, restaurants, retail and attractions by visiting: www.georgetownky.com.