Plan Your Next Trip to "The City That Has It All"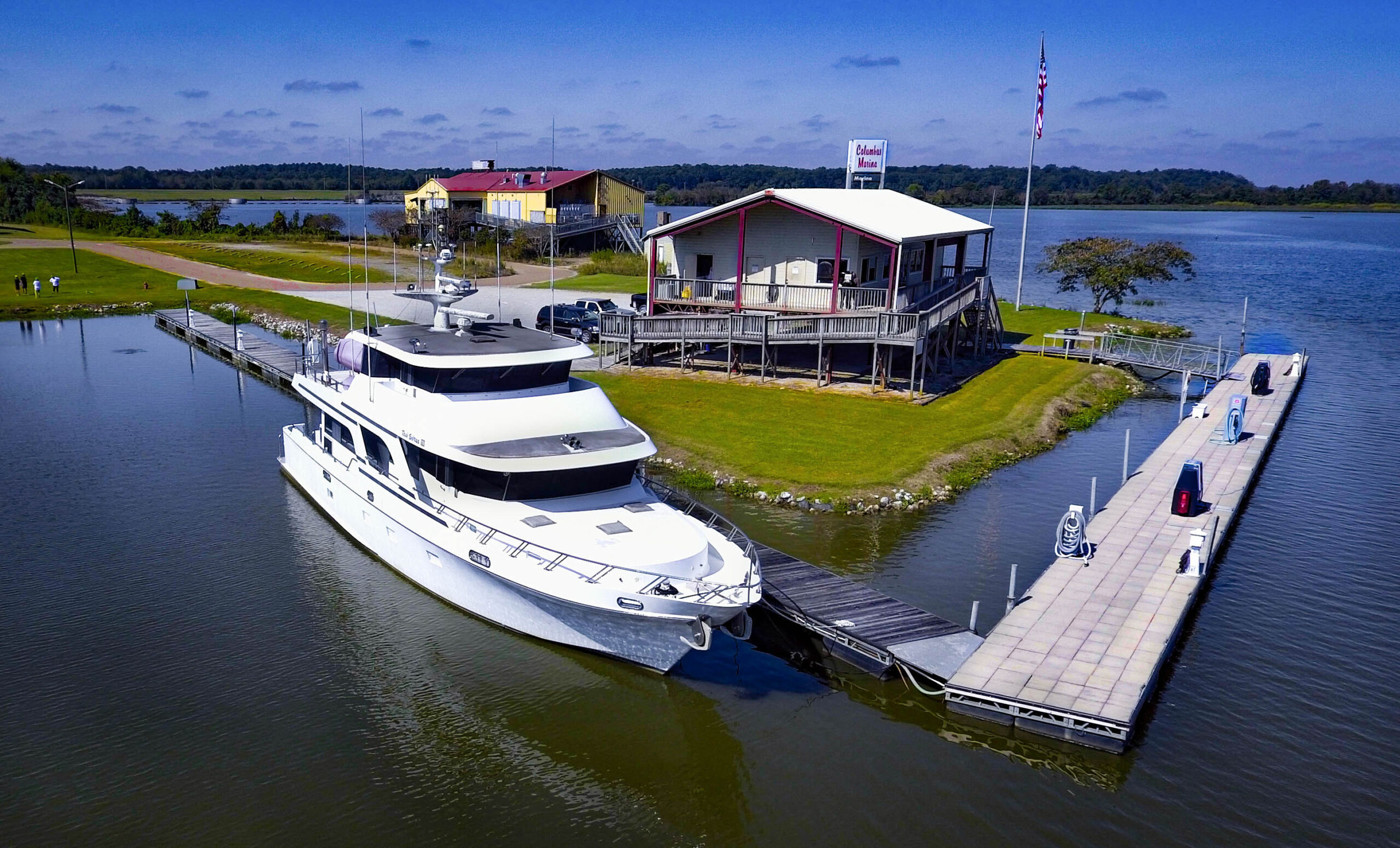 There's more than one reason Columbus, Mississippi is known as "The City That Has It All."
Having a grand time takes on an entirely new meaning when visiting Columbus, where the magnificent architecture, toe-tapping music and unique, locally-owned shops are just the beginning. With its infectious small-town charm and rich historical heritage, world-class recreation, abundance of delicious eateries and more than 1,500 hotels and B&Bs, Columbus checks all of the boxes.
No trip to Columbus would be complete without traveling back in time. Immerse yourself in history during a tour of one of Columbus' 676 historic properties located in the town's three National Register Historic Districts (check websites for hours). With everything from Italianate in-town mansions, Greek-Revival townhouses and more, it is no surprise that Columbus was named one of the "Dozen Distinctive Destinations" by the National Trust for Historic Preservation. In addition, this inviting town is the birthplace of America's best-known playwright. Open for tours are the Tennessee Williams House Museum and Welcome Center, the playwright's childhood home. 
Black Prairie of Eastern Mississippi
In addition to Tennessee Williams, the Black Prairie of Eastern Mississippi is also famous for producing notable Oscar-winning producers, all-star athletes and distinguished blues musicians, such as Howlin' Wolf, Bukka White and Big Joe Williams. The Mississippi Blues Trail, which identifies influential musicians and the historic sites that contributed to the area's blues heritage, is a must-see stopover on any trip to Columbus. Among the area's four blues markers is the one designating "Catfish Alley," the legendary epicenter of blues, jazz and soul music in North Mississippi. Here nationally recognized artists, such as B.B. King, Duke Ellington, Little Richard, Louis Armstrong and James Brown, performed alongside Mississippi's blues guitarists.
After taking in Columbus' rich historical legacy, another highlight of the area is Downtown Columbus, where colorful, welcoming shops line the street, family-friendly festivals and farmers' markets make this area a lively hub of activity. Just a few blocks away, Pulitzer Prize-winning author Eudora Welty began her academic career at the local college, Mississippi University for Women. With its variety of multicolored storefronts and calendar full of events, historic Downtown Columbus is as picturesque as it is busy. The walkable shopping district features specialty shops, unique boutiques and relaxing spas, and down the road is "Mississippi's Best Antique Mall," as well as many other national retailers and local shops. 
Variety of attractions
And for the outdoorsmen, Columbus has a variety of attractions, event facilities and sports complexes. Championship golf, heart-pounding motorsports and a variety parks and campsites are part of Columbus' outdoor allure. Sportsmen can participate in one of the area's many acclaimed fishing tournaments at Columbus Lake, which feeds into the Tennessee-Tombigbee Waterway, and offers outdoor enthusiasts 9,000 acres of fresh water for boating, fishing and watersports. 
Read Also: A Foodie's Guide to Lafayette, Louisiana
Southern hospitality is synonymous with Columbus, and whether looking for a traditional, yet well-appointed hotel room to rest your head or a fun and unique B&B experience, Columbus has lodging for all tastes and budgets. And with no short supply of both laidback and upscale restaurants serving up your favorite homestyle comfort foods, Columbus' menu is one guaranteed to satisfy even the pickiest eater. Home to more than 135 dining choices, Columbus' up-and-coming food scene is worth biting into. Local favorites include Harvey's, J Broussard's and Huck's Place, where one can get anything from New Orleans-inspired zydeco flatbread and crawfish etouffee to mouthwatering Mississippi staples like blackened catfish with jalapeno cheddar grits.
Learn more about "The City That Has It All" and request a free visitor's guide. For travel tips, trip itineraries, restaurant recommendations and more, go to VisitColumbusMS.org.