Four Seasons of Trails, Rural Culture and Charm on New York's Northern Border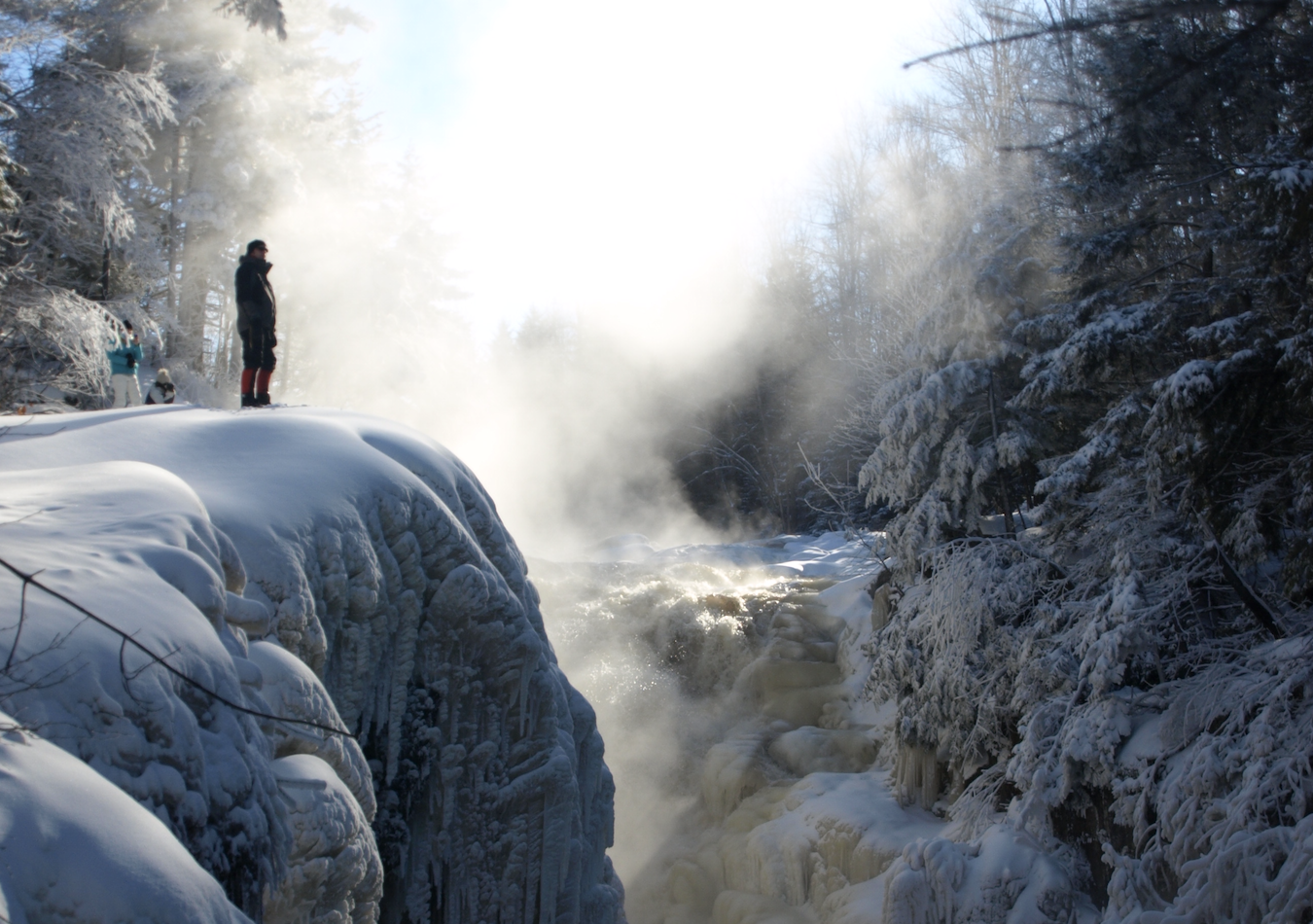 On New York's northern border, St. Lawrence County is a four-season destination, boasting miles of trail, over 200 lakes rivers and streams and a rich culture of farm to table dining. From the banks of the St. Lawrence River to the foothills of the Adirondack Mountains, the valley allows for light adventure and accessible outdoor activities like snowshoeing to waterfalls, cross country skiing in state parks, snowmobiling to mountain overlooks and ice fishing for dinner.
One of New York's newest trail challenges, the Great 8 Waterfall Crawl is a photographers dream in the winter. Family friendly, easy access by snowshoes or micro spikes, and beautiful year-round. Whether you are just starting to explore trails, or you have a love for new outdoor experiences, this challenge is a fun way to discover a part of New York State without a long distance trip this winter. The short excursions are still undiscovered, making trailheads and viewpoints in nature a more serene experience away from the crowds.
The interactive trails site www.STLCtrails.com allows you to plan, pull up trailhead directions and log your trails to earn your Great 8 Challenge Badge. A long weekend is all you need for the Waterfall Crawl, with trails nearby for a multi-day adventure. You can also check out the other two challenges – the Riverside Run, fun for snowshoeing or nordic skiing along 5 major rivers, and the Nature Nuts Challenge, where interpretive signs and lookouts bring you closer to nature.  
St. Lawrence River Valley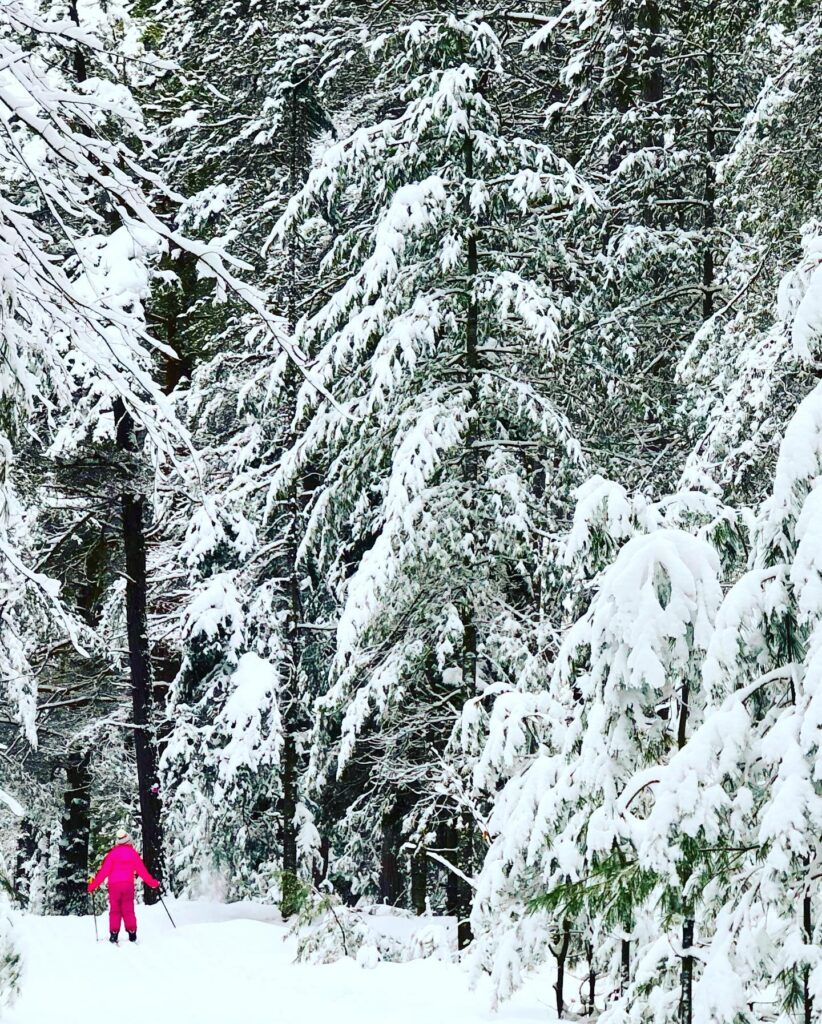 If snowmobiling is more your speed, you will find over 700 miles of groomed snowmobile trails as the Adirondack Mountains lead into the St. Lawrence River Valley. Rolling hills and snow-covered pines, Adirondack overlooks and pristine wilderness are what you will find as you ride on the St. Lawrence County trails. The warmth and hospitality you will find along the trail as you meet up with locals and other visitors, warm up in the trailside restaurants and end your days in a cabin with your buddies is where memories are made and true vacation kicks in.
Choose your own way to get active, relax, unwind and experience a no-stress vacation. A home away from home in a cozy hotel, bed & breakfast or vacation rental add to relaxation in St. Lawrence County. Evening entertainment such as college hockey played at one of the five colleges highlights Division 1 NCAA competitions at St. Lawrence University or Clarkson University with lively fanfare and top level athletics.  Live theater and music can be enjoyed at the Ogdensburg Command Performance, Community Performance Series or Crane School of Music at SUNY Potsdam – bring big fun to a rural landscape retreat. 
For a break from outdoor adventures, indoor museums are scattered throughout the County to spark your interest in art, play and nature. The Frederic Remington Art Museum in Ogdensburg is the largest collection of Frederic Remington's work, including famous western sculptures and paintings. The Nicandri Nature Center in Massena and North Country Children's Museum in Potsdam provide a warm and fun opportunity for the whole family, engaging hearts and minds in the wonders of true play. If your appreciation for local art is a feature of visiting a new destination, the TAUNY Center on Canton's Main Street hosts exhibits, workshops and a folkstore that embrace the talents and traditions of North Country artisans and musicians.
Travelling to St. Lawrence County is a beautiful road trip, located on the northwestern Adirondack border, 2 hours north of Syracuse, 3.5 hours north of Albany. The new to you destination is perfect for a weekend away with plenty to explore or just relax in the beauty and calm of a new locale.
Request a free visitors guide and plan your trip on New York's Northern border at www.VisitSTLC.com or by calling toll free 1-877-228-7810.