DISCOVER YOUR LOVE OF CHINCOTEAGUE ISLAND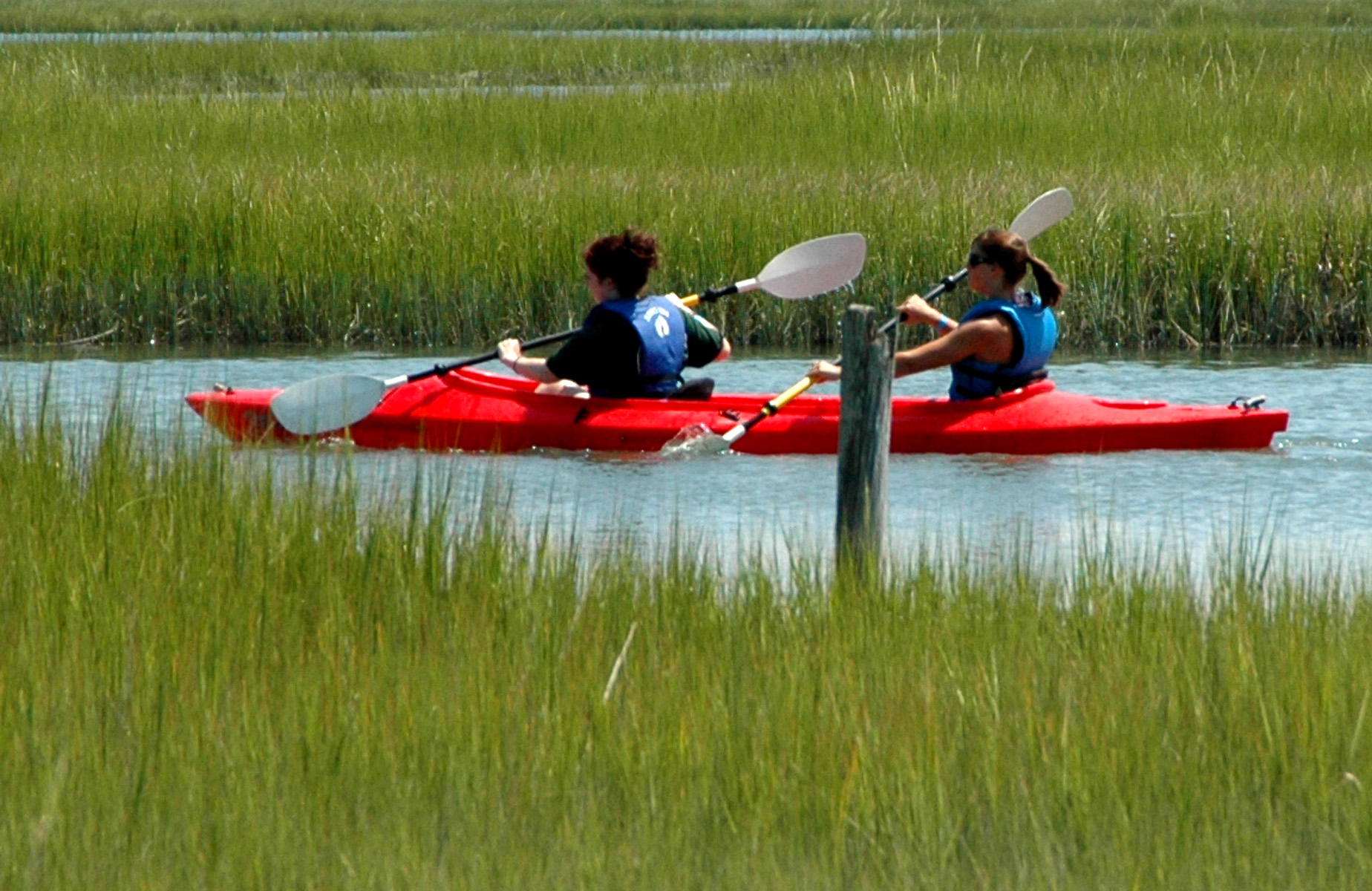 Outdoor Adventure, Coastal Cuisine, History & Wild Ponies Await Your Arrival
Winding across the five-mile causeway to our secluded little paradise island, it is clear to see how Chincoteague Island received the moniker, "Beautiful Land Across the Water". The vibrant colors of every season and unique sounds of over 300 species of birds and waterfowl in the wetlands welcome the weary traveler into our peaceful village where everything moves at a quieter pace. Southern hospitality awaits in a land miles away from ordinary. As the marshland gives way to the Atlantic Ocean, you find yourself in nature's playground.
World renowned for our ninety-seven-year history of the wild pony roundup, swim, and auction, we are also widely known for our pristine beaches; miles of nature trails and waterways to explore by kayak, paddleboard, or chartered cruise; breathtaking sunrises and sunsets, fishing, and crabbing. View rocket launches, scheduled throughout the year from nearby NASA's Wallops Flight Facility, which fulfill deep space missions and conduct scientific research. 
Assateague Island
Drive, bike, or walk from Chincoteague Island to Assateague Island, VA; home of Chincoteague National Wildlife Refuge and Assateague Island National Seashore. Hike or bike nature trails while searching for wildlife, world-famous Chincoteague Ponies, and migratory birds as they travel the Atlantic Flyway in the spring and fall. Visit the majestic Assateague Lighthouse, with its bold red and white stripes, here too. The natural and pristine beach offers hours of enjoyment on the shores of the Atlantic Ocean to surf, swim, surf fish, and beachcomb. Outdoor adventure to tranquil relaxation can all be found here.
Culinary roots run deep in the rich and abundant oyster and clam shoals surrounding Chincoteague Island making them, along with blue crabs, a favored fare any month of the year. The catch of the day from local waters can be rockfish, flounder, drum, shark, or tuna depending on the season. Eat for dinner what was growing in the water just a few hours earlier. 
Partake in island events throughout the year including a spring Seafood Festival and award-winning fall Oyster Festival showcasing local, coastal cuisine. Concerts, movies, community theater, classes, programs, and lectures fill the calendar to fully immerse you in our culture.
Unique galleries, boutiques, and specialty shops provide retail therapy while museums and walking tours offer a glimpse into the island's rich history. Carefully crafted itineraries and self-guided tours await enjoyment. A variety of wonderful accommodations promises the perfect space to rest and rejuvenate, so more memories can be made once the sun rises.
So, Experience the history, legend, and natural beauty of our serene fishing village located on Virginia's Eastern Shore. Moreover, This small island will take you away to another time – a time where the pace is slower, the fun is simpler, the memories are priceless! Plan your 2023 vacation getaway at VisitCIVA.com.