Dale Hollow Lake is the perfect place for visitors – many even choose to call it home!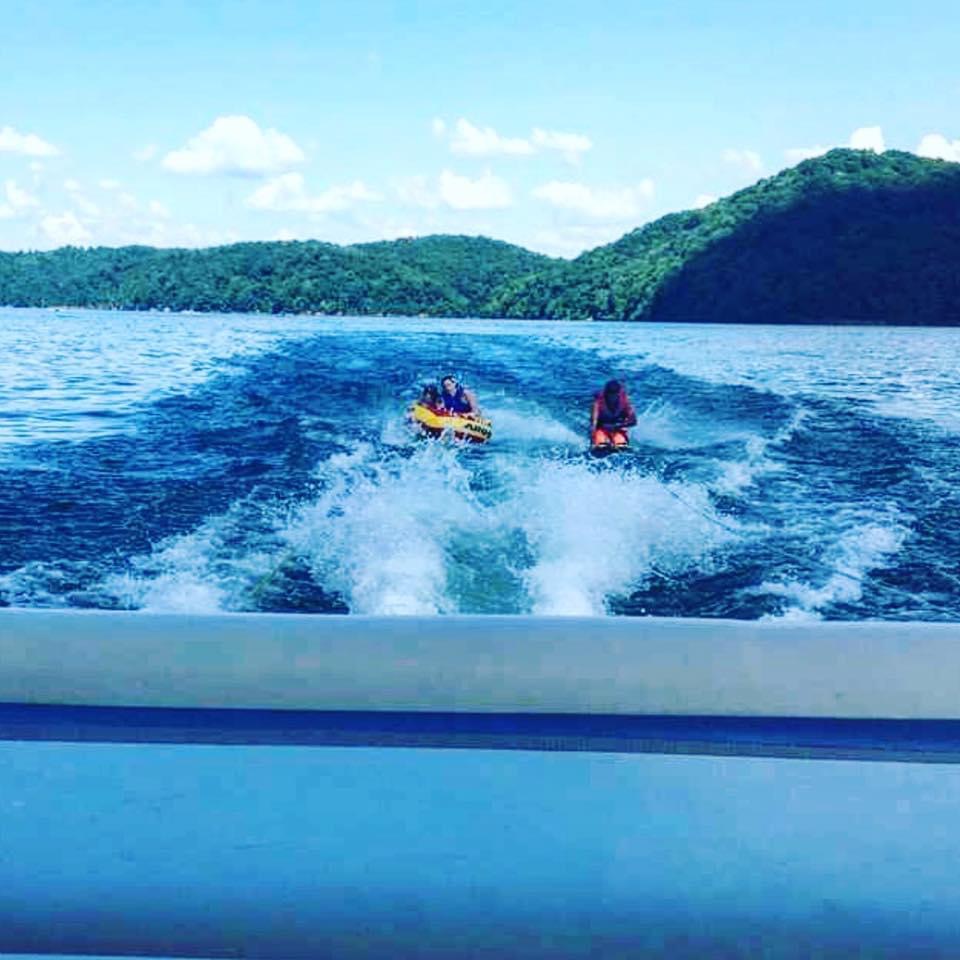 Nationally, Dale Hollow Lake has long been renowned as a vacation spot. Guess what? Its vacation time again. When you throw in for good measure the lake's reputation as a top fishing spot, especially small mouth bass, it is a must visit destination.
Why make the drive to Dale Hollow Lake? There is a laundry list of reasons: houseboating, scuba diving and snorkeling, various water sports, primitive campgrounds and developed campgrounds, the clarity of the water, and its rustic beauty, along with fishing.
These are just some of the things that make up the rich, multi-faceted history of Dale Hollow Lake. It is a history that includes state, continent, and world fishing records. Dale Hollow means different things to different people, but its reputation cuts a wide swath.
So much to do, so little time
Dale Hollow is well-known for its houseboating. Pickaslip.com rated Dale Hollow as the top houseboating destination not only in the U.S, but on the North American continent, ahead of such vacationing heavyweights like Lake Powell in Utah and Lake Mead near Las Vegas.
Water sports in general come to mind when Dale Hollow is mentioned. A lot of folks want to ski, jet ski, or "tube" on Dale Hollow, and it is no secret why. With over 600 miles of shoreline and nearly 28,000 surface acres of water there is plenty of room for everyone to have fun. Others prefer to tour up or down the lake at a more leisurely pace on a pontoon or a speed boat.
The lake is also known for its primitive camping and for the more sophisticated traveler, its developed campgrounds. You can do whatever type of camping you want to do on the lake or at another great spot.
Camping below the dam
While on the topic of camping, we would be remiss if we did not mention the amazing campground located below the dam. The Corps of engineer-operated campground has everything a camper would want in terms of facilities, and facilities are only half of it. There is also a wonderful playground so the kids have something to do after the lake!
The other half is its location and the accompanying scenery. The campground is situated directly downstream from Dale Hollow Dam, only a few hundred of yards away. The Obey River (which was impounded to form Dale Hollow Lake) runs parallel to the entire southern side of the campground, with several hundred-foot-high mountains directly behind the river. Lake access is less than three miles away by the road. You have direct access to the Obey River on site along with a launching ramp. Virtually the entire campground is shaded, and wildlife abounds.
The walking/biking trail is roughly a mile around and situated on the western end of camping area. It, too, is almost completely shaded and runs through an area that sets this campground apart from others a direct fishing steam outlet from the Dale Hollow National Fish Hatchery. In addition to this campground there are also two developed campgrounds on up the lake in Clay County in the eastern part of the Lake. 
Read Also: Martinsburg-Berkeley, WV
Through a conscious effort, Dale Hollow Lake has retained virtually all that landscape. The U.S Army Corps of Engineers, which operates the dam, power plant and reservoir, has never allowed direct private landowner access to the lake, always keeping a considerable buffer between private property and the lake's shoreline. The results have been a lake that has been largely undisturbed by outside influences. Seeing is believing.