Top 5 Things to Experience in Paris Tennessee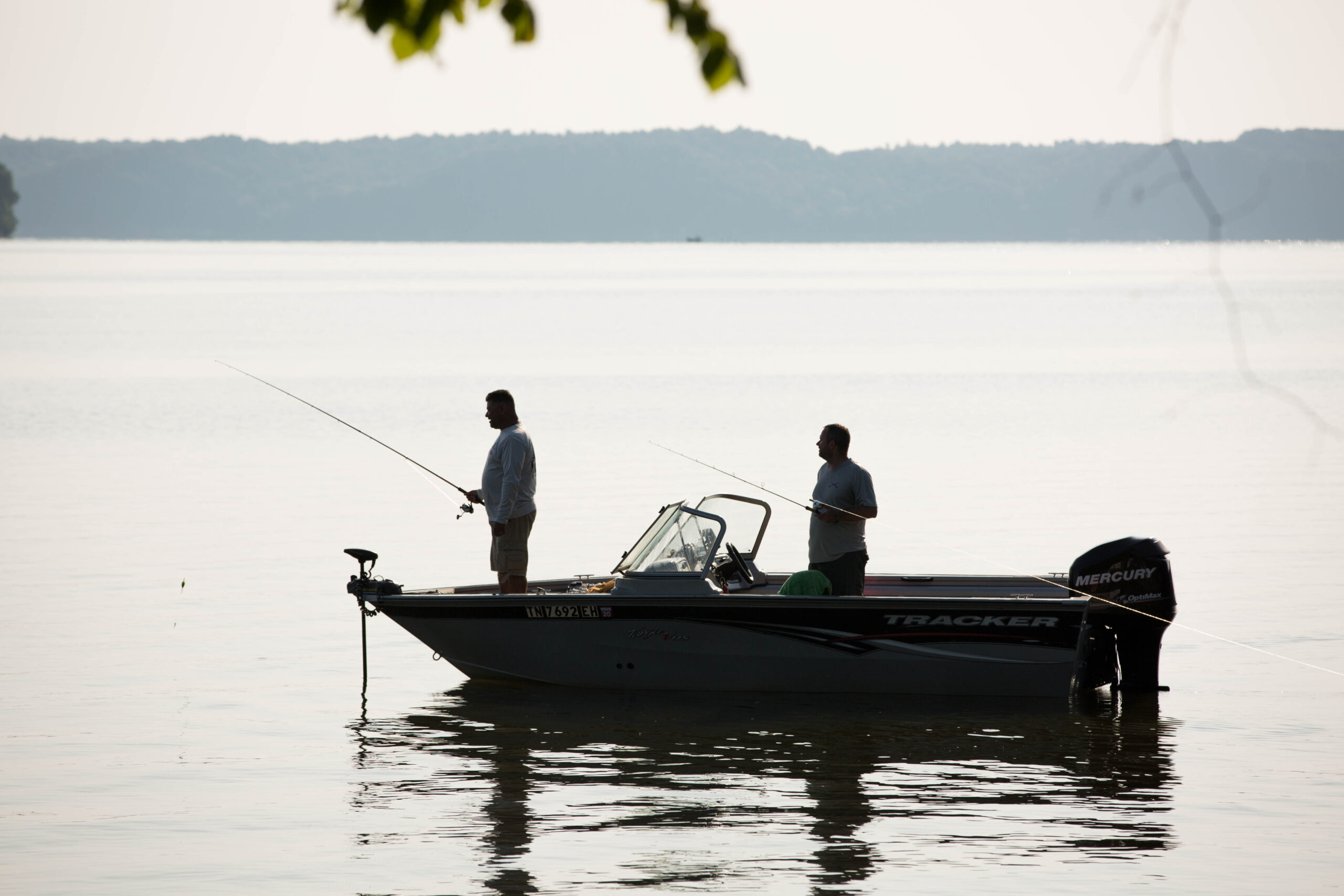 Whether you're from another country or a just down the road, we invite you to experience PARIS. No matter the season, you'll enjoy getting off the beaten path in rural, Northwest Tennessee, home of friendly folks with a slower pace, scrumptious food, memorable festivals, intriguing history, and breathtaking natural areas.
5 Things to Experience in Paris
Hear from locals, Our Top 5 Things to Experience in Paris…
1. Eiffel Tower Park offers spectacular photo ops with a 70' tall, lighted Eiffel
Tower surrounded by family-friendly fun. Romp in the new splash park, blast down crisscrossing slides into an Olympic-size pool or spike a volleyball. Year-round excitement includes a popular playground, disc golf, pickleball/tennis, biking, hiking or wetting a line in the trout pond.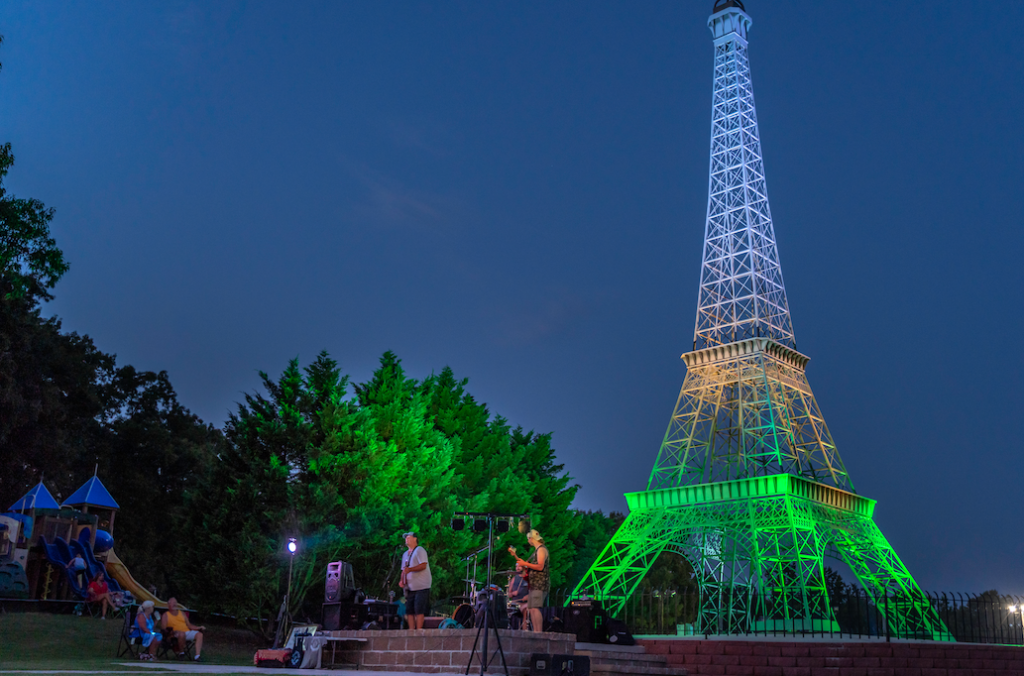 2. Downtown Paris delightfully blends two centuries of community history and architecture, with current trends in retail and dining. Experience the enchanting shops, enjoy coffee or a meal served by friendly, hometown entrepreneurs. Afterwards, snap a pic with a whimsical catfish or mural, then cool off at the inviting Fountain Plaza or shady courthouse lawn.
3. Kentucky Lake & Paris Landing – Ramble down to Paris Landing State Park, where the Tennessee River rolls through Kentucky Lake on its way north to the Dam. Poke around the campground, marina and hiking trails, swing a golf club, rent a boat or take a swim in our favorite part of this 652 mile river. Need a snack? Delightful eateries are located on or near the water.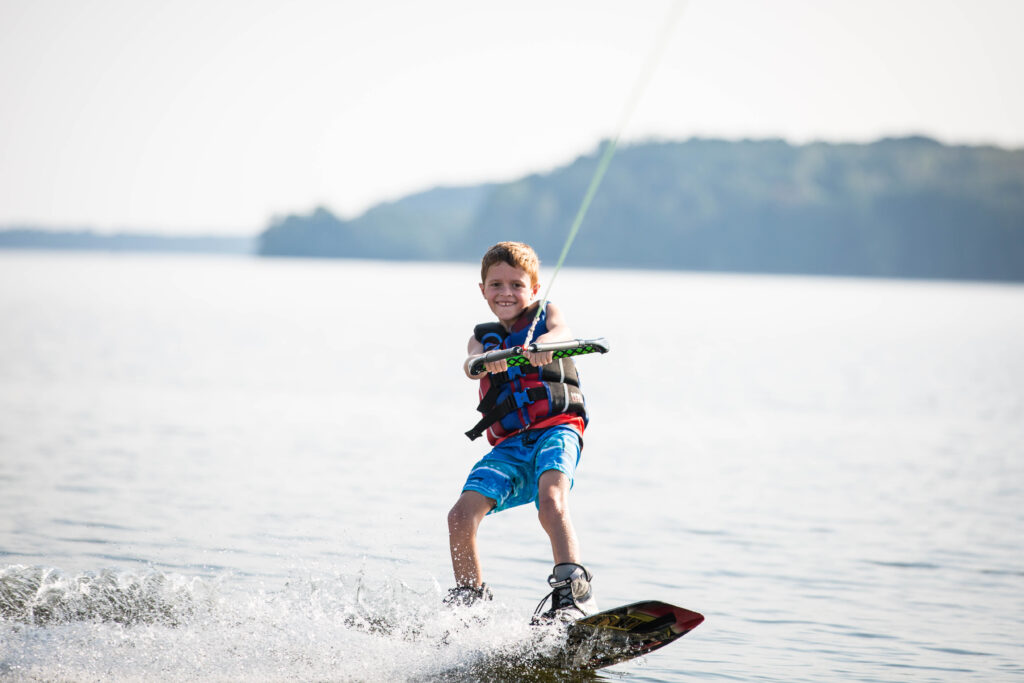 4. Experience a taste of Paris at authentic eateries serving meals from mouthwatering catfish to the tastiest BBQ in the region. Feeling more cosmo? Scrumptious sushi, shrimp pasta, hot enchiladas, pizza prepared 100 delicious ways, delectable cocktails and locally-brewed beers await you! In Paris, you can taste it all!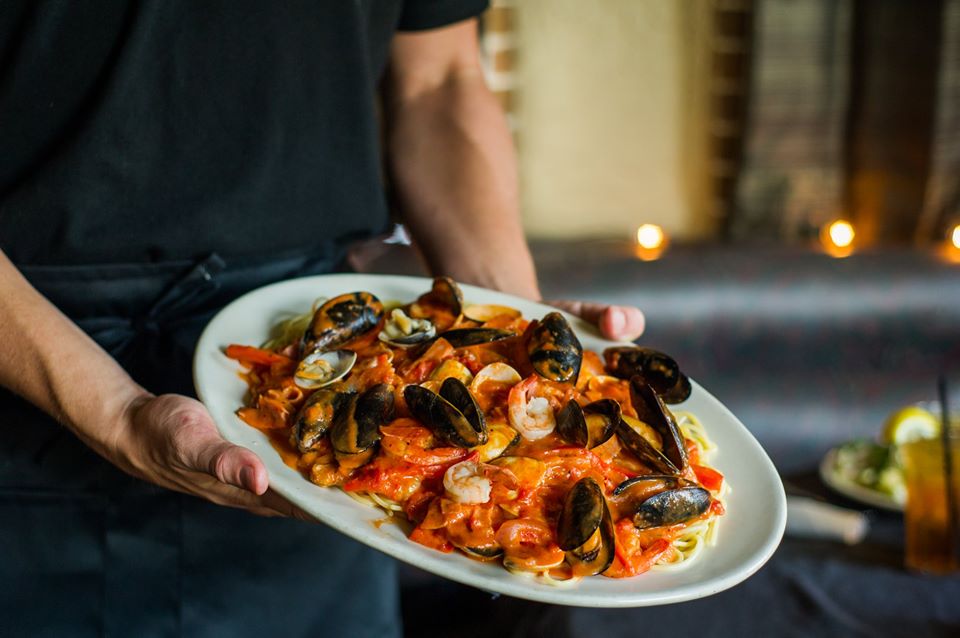 5. Experience a family-friendly playdate with Nature at the TN National Wildlife Refuge Visitor Center, hiking/birding/biking trails and overlooks or Paris Landing State Park's birds of prey, trails and more. Knowledgeable marina staff will help you fish the waters of championship anglers on legendary Kentucky Lake. Paddle up close to explore the shoreline, jump the waves till sunset, then relish a goodnight s'more at your campsite.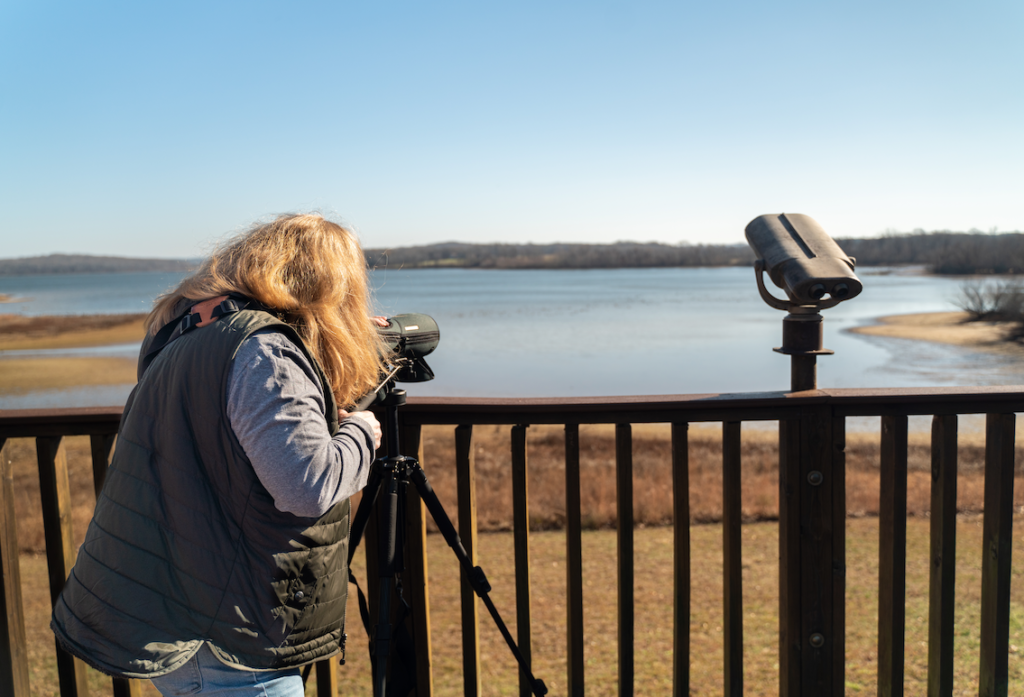 The list doesn't end there.. We could easily list five festivals or events, five shopping opportunities, five places to take the whole family, or five date night ideas… Be on the lookout for more ideas on how to enjoy your visit!
For more information on any of the experiences you have seen in this video, contact the Paris-Henry County Chamber of Commerce. Come for the Day.. Come for the Weekend… SO, COME.. Experience Paris!