Merrimack Valley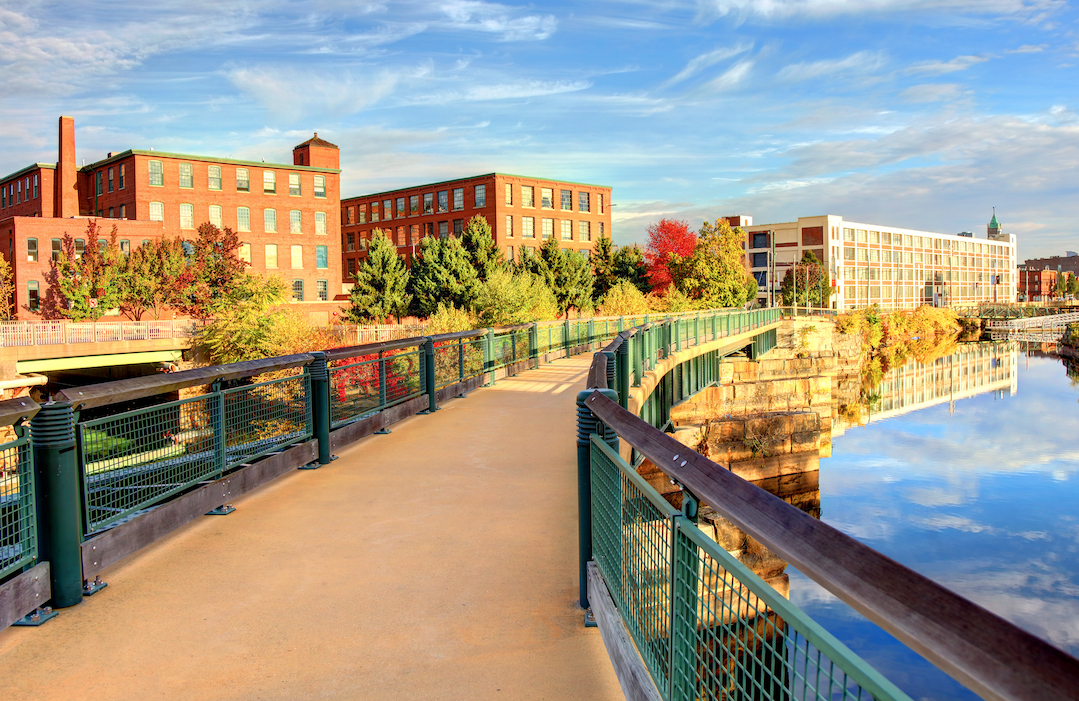 Just a half hour northwest of Boston lies the Greater Merrimack Valley, an extraordinary hidden gem on the east coast. Rich in memory-making opportunities, the area offers a vast array of things to do for the entire family and is a wonderful destination for adventure, historical sightseeing and much more.
For the history buffs, there is an endless list of sites to visit, including several in Concord, renowned for its revolutionary history.  Among them include Minute Man National Historic Park, site of "the shot heard 'round the world" and credited for being the place that the American Revolution began in 1775.  Now run by the National Park Service, the site encompasses nearly 1,000 acres and includes the 5-mile "Battle Road Trail" between the towns of Lexington and Concord, and a monument at the site where Paul Revere was captured. Showcased here is where the iconic American authors Henry David Thoreau, Louisa May Alcott and Ralph Waldo Emerson lived.
Walden Pond State Reservation
Other sites to see in Concord include Walden Pond State Reservation, a National Historic Landmark and where Thoreau once lived in a cabin by the shore and inspired his famous work by the same name.  You can also visit Sleepy Hollow Cemetery, the resting place of Thoreau, as well as Emerson, the Alcotts, Nathaniel Hawthorne and other members of America's literary community.
There are countless historic sites in neighboring towns too, such as Acton's The Trail Through Time (TTT), a heritage trail that winds through conservation lands and offers visitors more than a journey into the past. The two-mile trail meanders through hardwood forests and beside wetlands and is perfect for explorers of all ages.
In the fall, the Bruce Freeman Rail Trail offers some of the best foliage vistas one can find.  Following the route of the old New Haven Railroad Framingham & Lowell line, the 25-mile trail is perfect for walking, running, biking rollerblading.  Along the trail is the town of Lowell, known as the birthplace of the industrial revolution and current home to top-tier University of Massachusetts – Lowell.
The region has a variety of great restaurants and breweries to satiate any taste.  If beer is your thing, be sure to check out Lord Hobo Brewing Company in Woburn.  The taproom offers a chance to try innovative, New England style beers brewed locally.  The variety and number of restaurants in the Greater Merrimack Valley will delight you, with culinary options ranging from local fare to international cuisine, with all budgets covered.
So, If you're thinking of a unique and fulfilling destination full of American history and fun adventures for the family, look no further than the Greater Merrimack Valley…you are sure to make memories that will last a lifetime!