Savor Your Way Through The Louisiana Oyster Trail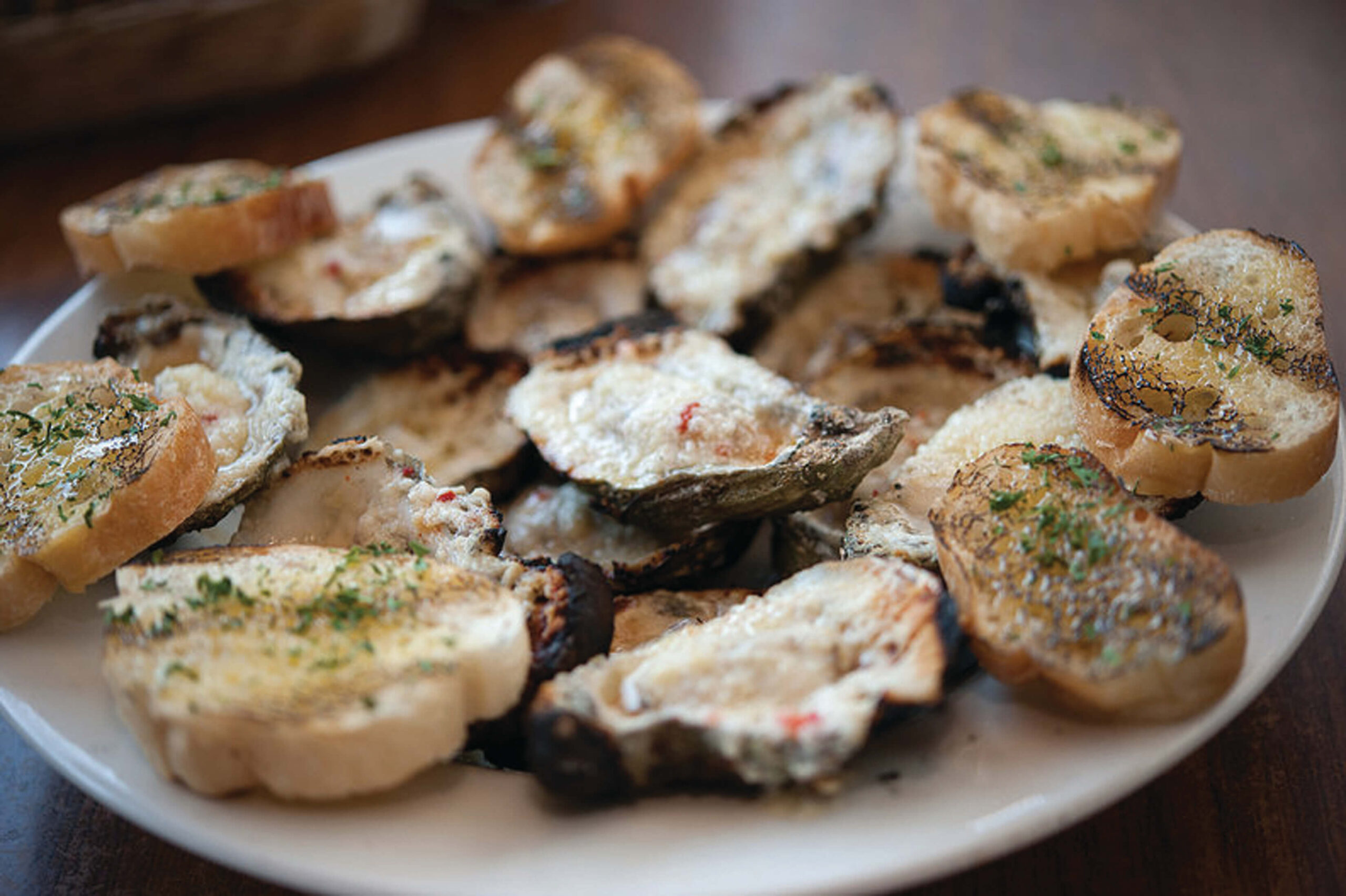 Louisiana Oyster Trail, Jefferson Parish – Next Door NOLA
Take a trip on the Louisiana Oyster Trail! Just minutes from New Orleans, you'll find fresh Louisiana seafood prepared to perfection. The trail is not only a feast for the appetite but also the eyes with each stop showcasing a 3-foot oyster sculpture. Savor a variety of Louisiana oyster dishes from oysters on the half shell, charbroiled, or fried, to oyster casseroles and soups.
The Jefferson Convention & Visitors Bureau, Inc. (JCVB) and the Louisiana Tourism Recovery Program created the Louisiana Oyster Trail in 2012 to spotlight the safety of gulf oysters after the tragic BP Deepwater Horizon oil spill. The trail is an experience focusing on Jefferson Parish restaurants serving Louisiana oysters. Visitors and locals alike experience local flavor, and as "lagniappe" (a little something extra) get to enjoy the whimsy of each restaurant's 3-foot tall oyster sculpture hand-painted with flair by a local artist!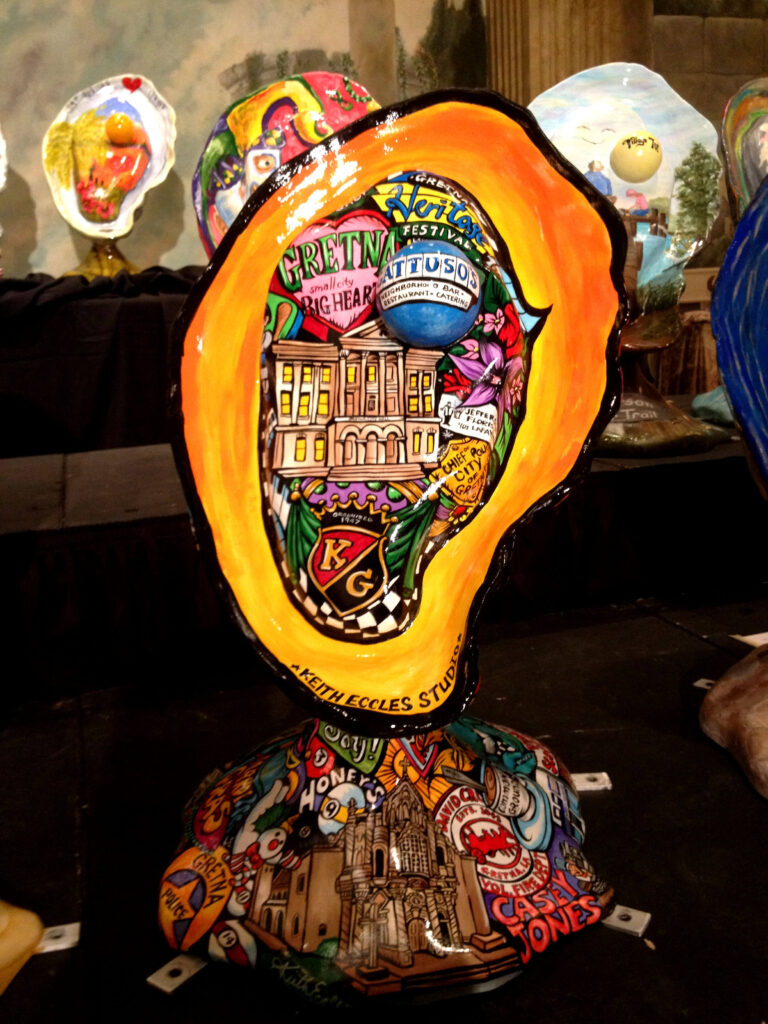 Presently the Trail has 20 restaurants and businesses and continues to grow. Which means more great oyster eateries to be showcased and more Louisiana oysters to be eaten! The Louisiana Oyster Trail spans the parish extending from the metropolitan areas surrounding Lake Pontchartrain and the Mississippi River all the way to the Gulf of Mexico in Grand Isle.
Tradition dictates only eating oysters in months with the letter "r"— from September to April because oysters spawn in summer when water temps are at their warmest. But, in the Gulf of Mexico, oysters spawn year-round because of the warm water and additionally today's oyster farming and strict environmental rules have changed the landscape of oyster eating so it's now safe to eat oysters year-round…and Jefferson Parish is an oyster lovers' paradise!  
Acme Oyster House
Oysters on the half shell with a splash of hot sauce and shot of lemon juice is a must try for any budding oyster connoisseur.  Acme Oyster House in the heart of Metairie serves up this tasty delicacy alongside a cold one daily.  If a light crispy batter seasoned in Louisiana spices is more your taste then a fried oyster po-boy (classic New Orleans sandwich of soft-in-the-center and crispy on the outside, French bread) is a little piece of heaven at Short Stop Po-Boys, where they've been serving over 50 years!   
Read Also: Fall in the Foothills of the Appalachian Mountains
Chef Andrea Apuzzo offers a variety of oyster dishes with a Northern Italian twist.  Baked Oysters Radosta is a blend of seasonings from Romano cheese, crushed red peppers, to parmesan cheese baked to perfection.  Gattuso's Neighborhood Restaurant & Bar prepares an oyster rock soup, perfect on cool fall evenings. Perino's Boiling Pot features oysters on the half shell, fried and sautéed. And Drago's Seafood Restaurant introduced the world to its creation, charbroiled oysters! Plump juicy oysters flame-broiled and seasoned with a blend of cheeses and the all-important butter! 
Jefferson Parish is fast becoming a foodie favorite and should be on YOUR travel list! The above is just a snippet of the world-class dining waiting to be experienced.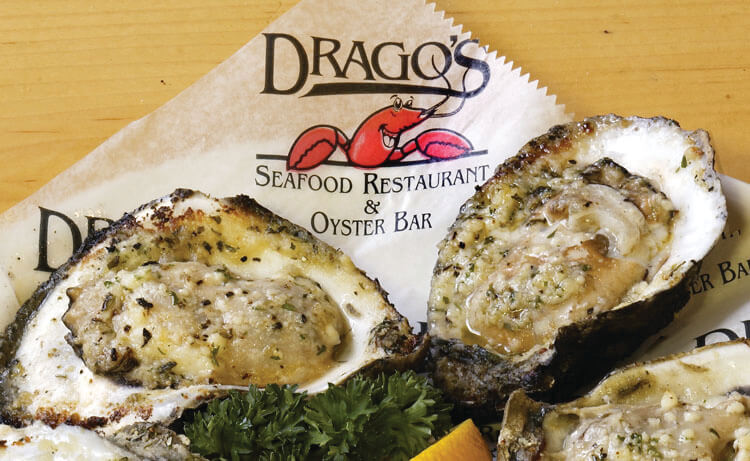 We'd like to leave you with some 'Pearls of Wisdom':
Oyster harvest numbers are at about 12 million pounds of shucked oysters annually…Louisiana is the country's number one producer!
Eat Oysters Love Longer…Oysters have always been linked with love. When Aphrodite, the Greek goddess of love, sprang forth from the sea on an oyster shell and promptly gave birth to Eros, the word "aphrodisiac" was born!
There's a Pearl in my Oyster… An oyster produces a pearl when foreign material becomes trapped inside the shell. The oyster responds to the irritation by producing a combination of calcium and protein. This combination is known as 'nacre', which coats the foreign material and over time produces a pearl!