Fall in the Foothills of the Appalachian Mountains/ Dekalb says Welcome!
Fall in the Mountains
Bright red, orange and yellow leaves are glistening in the sunlight as a cool breeze gently bends the colored leaves up and down across the glorious landscape of DeKalb County Alabama in the foothills of the Appalachian Mountains.
Here you will find nearly 30,000 acres of public lands highlighted by Little River Canyon National Preserve, a 650' canyon where you can see the sparkling Little River below from a choice of seven scenic overlooks along the Canyon Rim road, which is an alternate route of the Lookout Mountain Scenic Parkway. While in the park, you will find Little River Falls, hiking trails and the Jacksonville State University Canyon Center with gift store and information about the park. Nearby is DeSoto State Park and DeSoto Falls, with its magnificent 104' drop. DeSoto State Park has a lodge and restaurant, rental cabins, chalets and two campgrounds.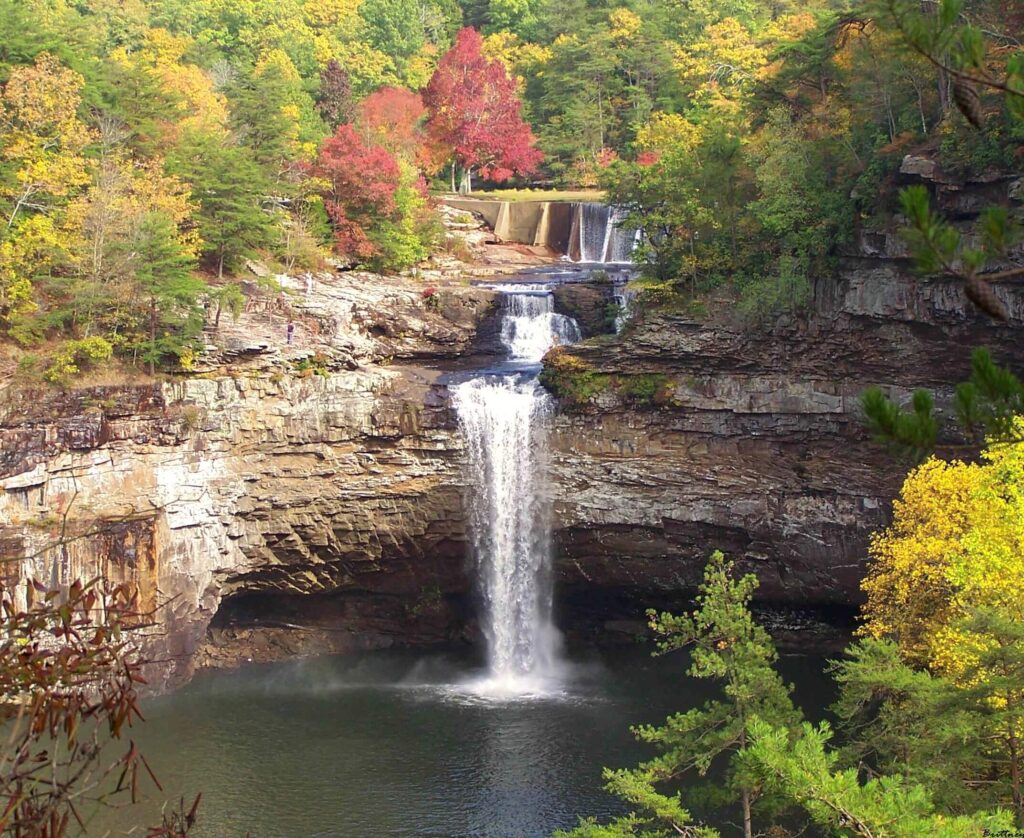 In addition, there are rental cabins, campgrounds and Bed and Breakfast lodges scattered around our mountain woodlands. If you are more interested in a hotel we have them in Fort Payne, Rainsville or Collinsville.
While on Lookout Appalachian Mountains you can visit the quaint village of Mentone and shop for arts and crafts at a number of locations. The Mentone Arts and Cultural Center in the middle of town is a good place to start.
Read Also: A Small Town with Lots of Heart – Your Kind of Place.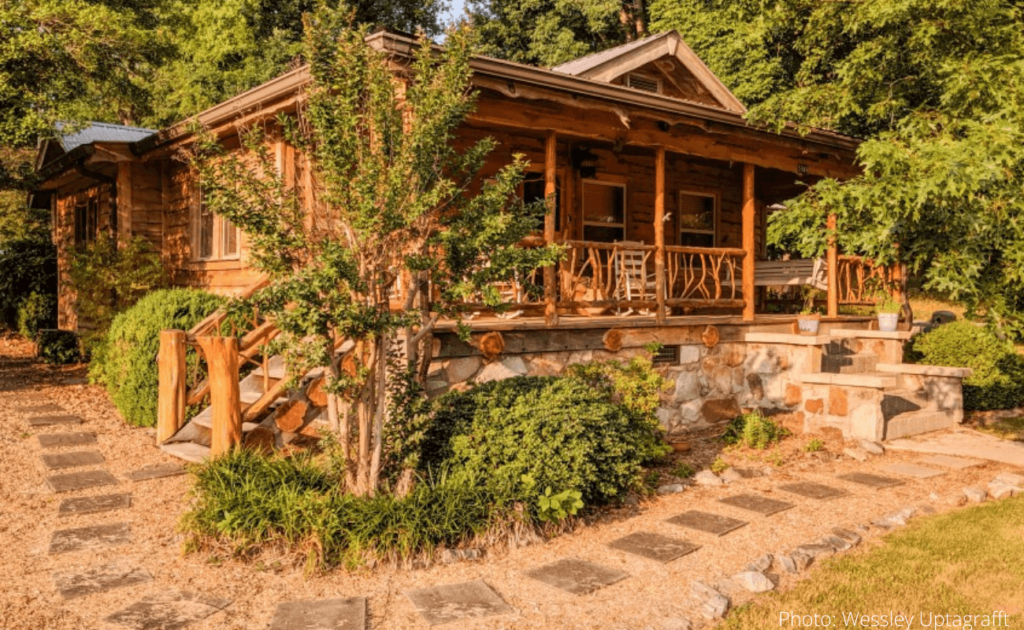 Wildflower Café
For dining, try Elevation Bistro, the Wildflower Café or choose from a number of other great restaurant locations in Mentone and Fort Payne. You will not want to miss Big Mill Artisan and Antique Mall and Vintage 1889 Restaurant in Fort Payne. While in Fort Payne visit the group Alabama Gift Store and Museum.
To the west lies Sand Mountain and more great scenic outdoor locations, including High Falls Park, Buck's Pocket State Park, DeKalb Fishing Lake and some quaint towns including; Rainsville, Fyffe, Henagar, Sylvania and Ider.