Head for the Hills of Shawnee Forest Country – in Southernmost Illinois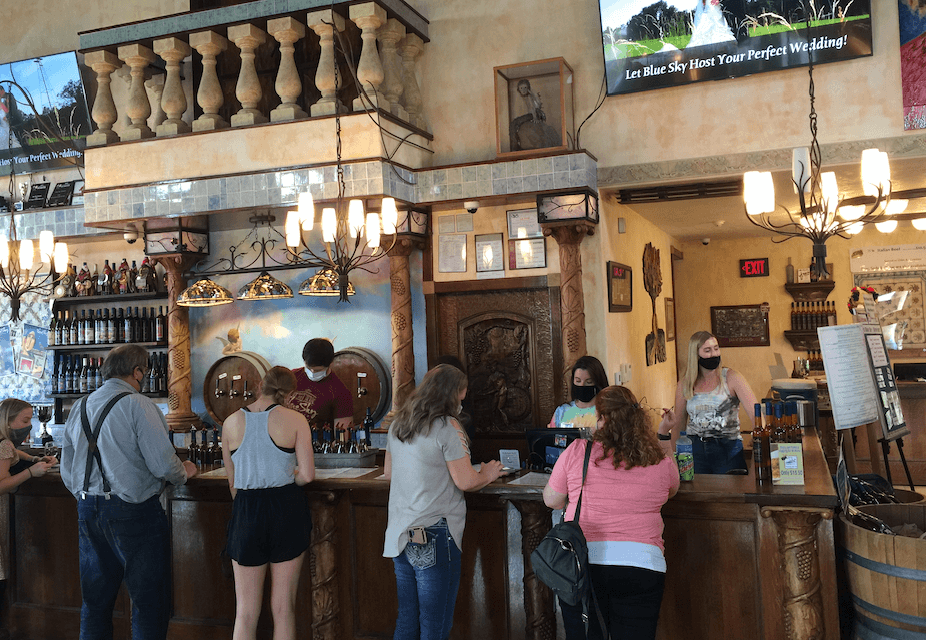 Whether you're looking for one-of-a-kind art, wine, or antiques, or exploring the great outdoors, Shawnee Forest Country in Southernmost Illinois can take you there.
The trails begin in the rolling Southern Illinois countryside where you can sip your way along and discover truly surprising and authentic wine culture on the Shawnee Hills Wine Trail.
Bed and Breakfasts dot the region and are great launching pads for wine tasting, hiking or biking enthusiasts. Cabins in the area can offer a secluded getaway.
An old railway converted bike path, The Tunnel Hill State Trail is a 45-mile trail winding through farmland, thick woods, lush wetlands and a tunnel for which it was named.
If you love nature and hiking this is your paradise! Beautiful rock formations and lush green trees. Birds and Butterflies galore. You could hike for a week and still have more to see.
The Shawnee National Forest offers hiking, horseback riding, rock climbing, mountain biking, and some of the best fishing around.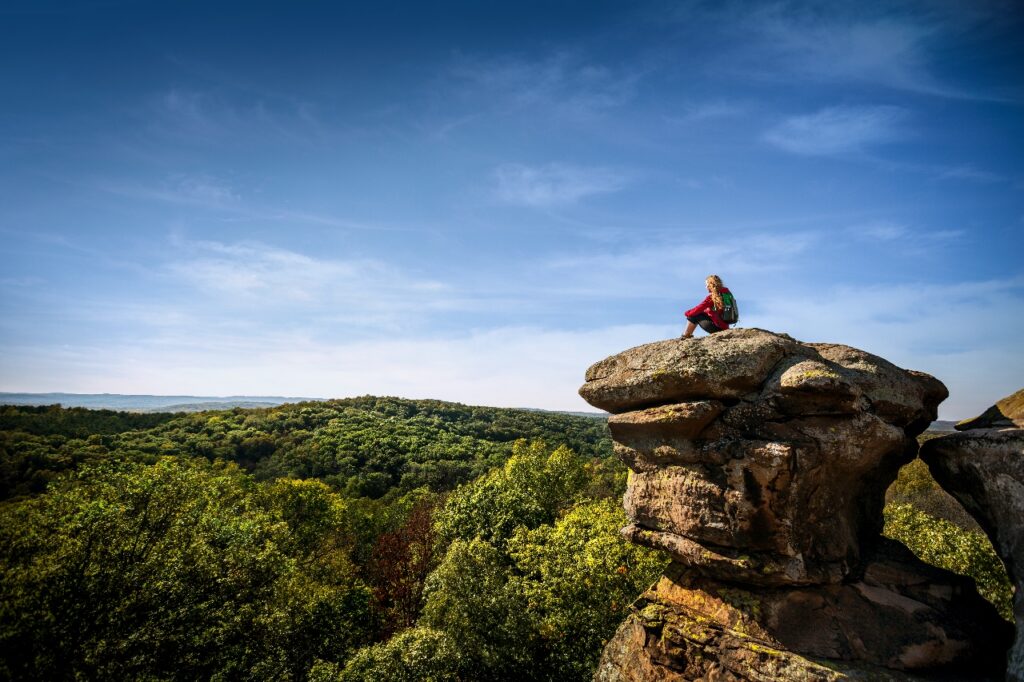 You won't want to miss the Garden of Gods–rock formations more than 300 million years old –sculpted patiently over time by wind and rain. Along with 5 miles of interconnecting trails and the popular Observation Trail at Garden of the Gods where breathtaking views can be found.
The Cache River Wetlands contains 60,000 acres of beautiful forests and wetlands.  Canoe the Cache and you might see otters, bobcats, whitetail deer, bald eagles, herons, egrets, Sandhill Cranes and even the occasional Anhinga (the snake bird).
With its breathtaking natural beauty and great opportunities for outdoor recreation, a trip to Giant City State Park near Makanda is sure to delight visitors of all ages.  Check out the 82-foot, 100,000-gallon water tower with a 50-foot observation deck that provides memorable panoramic views.
For those looking for a high adrenaline experience, Mermet Springs may be your next destination. A spring-fed quarry, a full scuba diving training center, lots of fish and a sunken Boeing 727 from a Hollywood movie, are used to enhance the ultimate scuba experience.
Nearby in the town of Metropolis, the official Home of Superman proudly honors their favorite son with a 15-foot bronze statue of the Man of Steel right in the middle of Superman Square.
Shawnee Forest Country – Breathtaking – Natural Beauty – And Adventure. www.southernmostillinois.com 1-800-C-IT-HERE