SANTA FE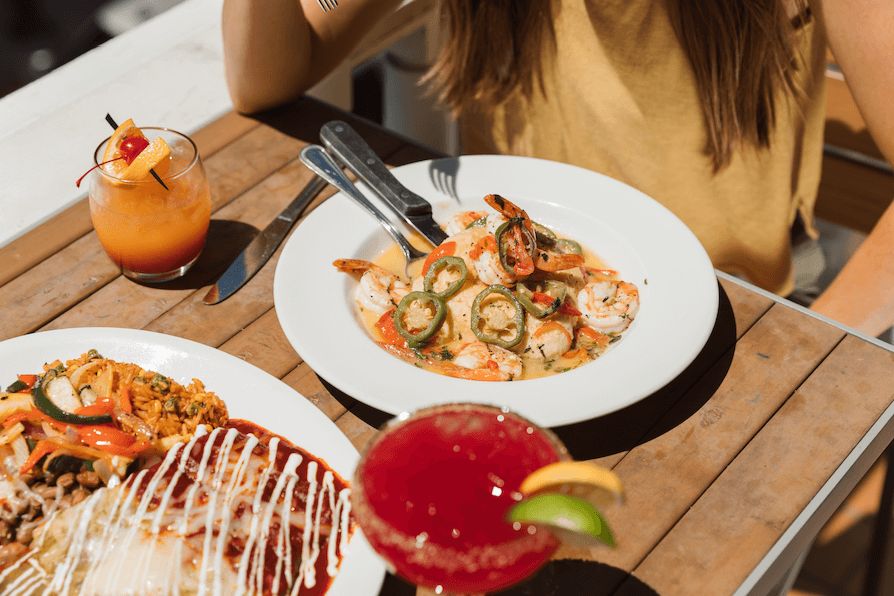 A truly unique city, Santa Fe features a deep historic and cultural background that is seamlessly integrated and ever-present. Santa Fe is the oldest State Capital in the US, dating back to 1610, and is rich with culture and tradition. An incredibly welcoming and interesting place to visit, Santa Fe is consistently ranked as a top tourist destination. The city recently won accolades including the 4th Best City Destination by Condé Nast, the 3rd Best World Destination by Forbes, the 2nd Best City Destination in the US by Travel and Leisure, and the 7th best destination in the World for Art Lovers as reported by Travel and Leisure. The arts and culture scene is incredibly vibrant, with the city being home to over 400 restaurants and more than 250 art galleries (making it the third strongest art market in the United States).
Restaurant and Culinary Experiences
Truly a foodie paradise, Santa Fe offers visitors an incredible array of restaurant and culinary experiences. Take for example the Margarita Trail, a one-of-a-kind beverage experience that offers visitors over 40 unique versions of this classic and delicious drink. There are also several unique cooking experiences like the Santa Fe School of Cooking where a number of expert chefs have been teaching the culinary arts in New Mexico for over three decades. Other fun ideas to explore the culinary scene include food truck tours, a chocolate trail boasting 175 years of collective chocolatier experience, a coffee lover's tour, and a craft beer and spirits tour with 20 thirst-quenching stops!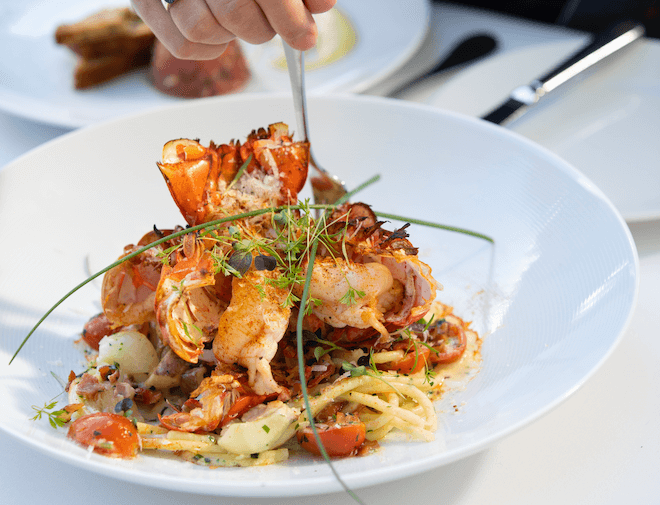 For those looking for a more traditional dining experience, Santa Fe offers virtually every type of cuisine there is. Some of the highlights include The Compound Restaurant from James Beard winner Mark Kiffin, which serves a contemporary American menu using New World influences combined with flavors of the Mediterranean. For a cool vibe and great food, check out the Anasazi Restaurant located inside Rosewood's Inn of the Anasazi Hotel. This elegant restaurant infuses the culinary heritage of the Southwest with contemporary trends and ingredients. 
Other notable establishments include Zacatlán Restaurant, a Southwestern and Mexican concept from Chef Eduardo Rodriguez, which is in the running for the best new restaurant from the James Beard Foundation, and Restaurant Martin from chef Martin Rios who is nominated for Best Chef in the Southwest also by the James Beard Foundation. Indeed, Santa Fe is home to a number of award-winning restaurants and chefs and the region is well known and respected for its culinary community.
Historic Sites and Museums
Be sure to leave some time to visit some of Santa Fe's numerous historic sites and museums, including the iconic Georgia O'Keeffe Museum, the New Mexico History Museum, the Museum of Indian Arts & Culture, and SITE Santa Fe with its contemporary art exhibits. Also, the Vladem Contemporary at the New Mexico Museum of Art will open later this year with both indoor and outdoor spaces. Your trip won't be complete without a visit to some of the art districts including Canyon Road, which is not only the largest and most concentrated of Santa Fe's districts, but it is the most concentrated art district in the country. Canyon Road is home to over 100 galleries in old houses that date back to the turn of the century.
Read Also: Visit Harford County, Maryland
A great thing about Santa Fe is that the city offers a wide variety of hotels and resorts that range from more economical limited service accommodations to high-end luxury hotels, and everything in between. There is a place to stay for every taste and budget level. If you've been hunting for a fun-filled and historic destination, Santa Fe is the place you've been looking for. It's a city unlike any other, truly living up to its tagline, The City Different.