A Weekend in Birmingham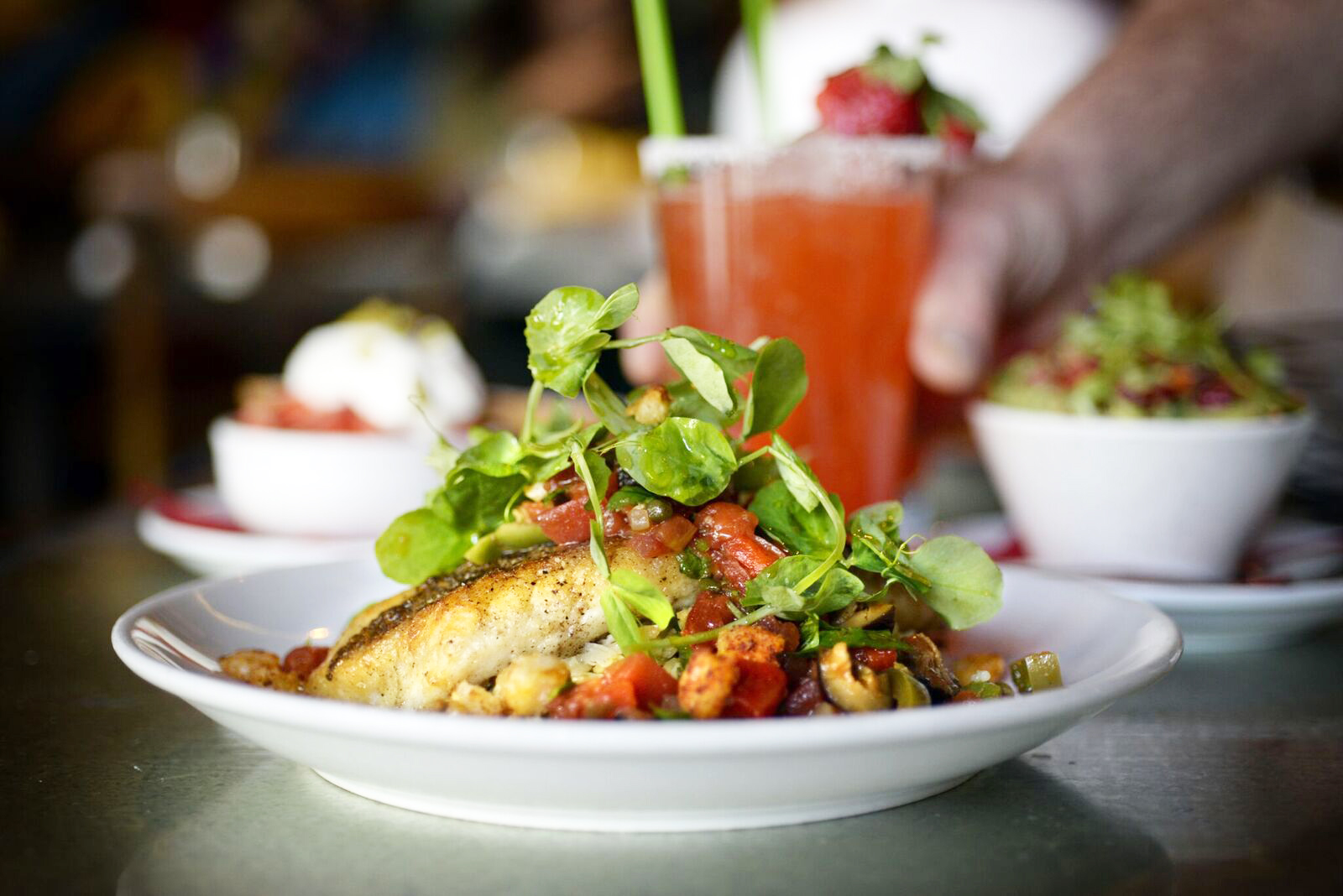 Birmingham has always been something of a place apart.
From its gritty beginnings as a rough-and-tumble industrial town to its evolution as an international medical center, the city has matured and prospered and managed to retain its Southern character.
Defining highlights these days are connected to Birmingham's flourishing food scene. Should you have the city pigeonholed as serving on barbecue and fried pies, remember Birmingham is home to the "Oscars of dining," with James Beard culinary award winners and nominees overseeing restaurants, interesting bistros, and historic diners. A vast feast of foodie experiences is why Birmingham is known as the "Dinner Table of the South."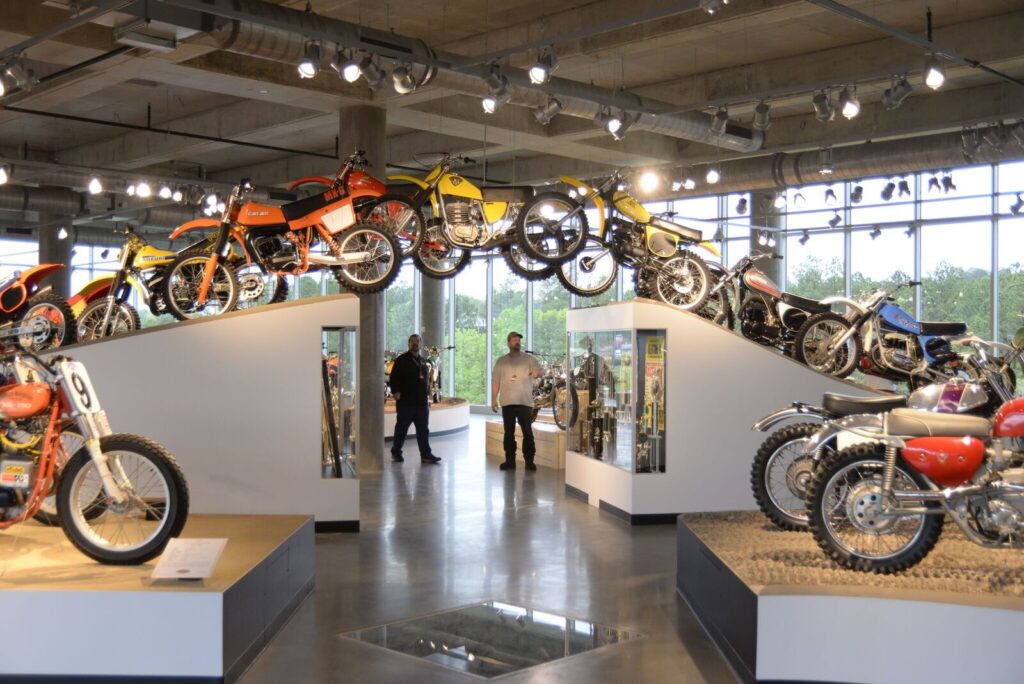 Visitors with an appetite for live music will find plenty of entertainment in large concert venues, intimate listening rooms, and in bars and nightclubs around the city showcasing exceptionally good homegrown talent. Birmingham is a favorite getaway for travelers around the Southeast. If you have only limited time to explore this fun-filled city, let us break it down for you.
FRIDAY:
Take the day off to extend your weekend visit. You'll be glad to have a few extra hours to get acquainted with the city. Check in at one of the area's new boutique hotels like The Valley Hotel or at an historic beauty like The Tutwiler, right downtown. If golfing is your thing, make reservations at Renaissance Ross Bridge Golf Resort & Spa. You likely will fill your weekend right there on one of the handsome courses along the Robert Trent Jones Golf Trail.
Leave the suitcases and take in the sunset from the observation deck at Vulcan Park and Museum. Patterned after the mythical god of the fire and forge, the statue is a tribute to the city's industrial heritage. Vulcan is also the largest cast iron statue in the world.
Dinner tonight is at El Barrio, where guests swear by the grilled chorizo meatloaf. A nice selection of tequilas and their homemade guac will make you very happy. On the same avenue are other good dining options such as Bamboo on 2nd, a favorite with the sushi crowd.
SATURDAY:
Grab breakfast at the hotel and head out to Barber Vintage Motorsports Museum. Here, bike enthusiasts find the world's largest collection of vintage and contemporary motorcycles. You'll see real treasures, from a 1912 Indian board track racer to a collection of Lotus race cars. Everything on all five levels is in pristine condition.
Come back into the city and search out lunch at The Garage, a bistro like no other. Not only are the sandwiches ample but you can eat them in the wisteria-covered courtyard surrounded by antique-filled garage stalls from the 1930s. Bring cash or use their ATM machine.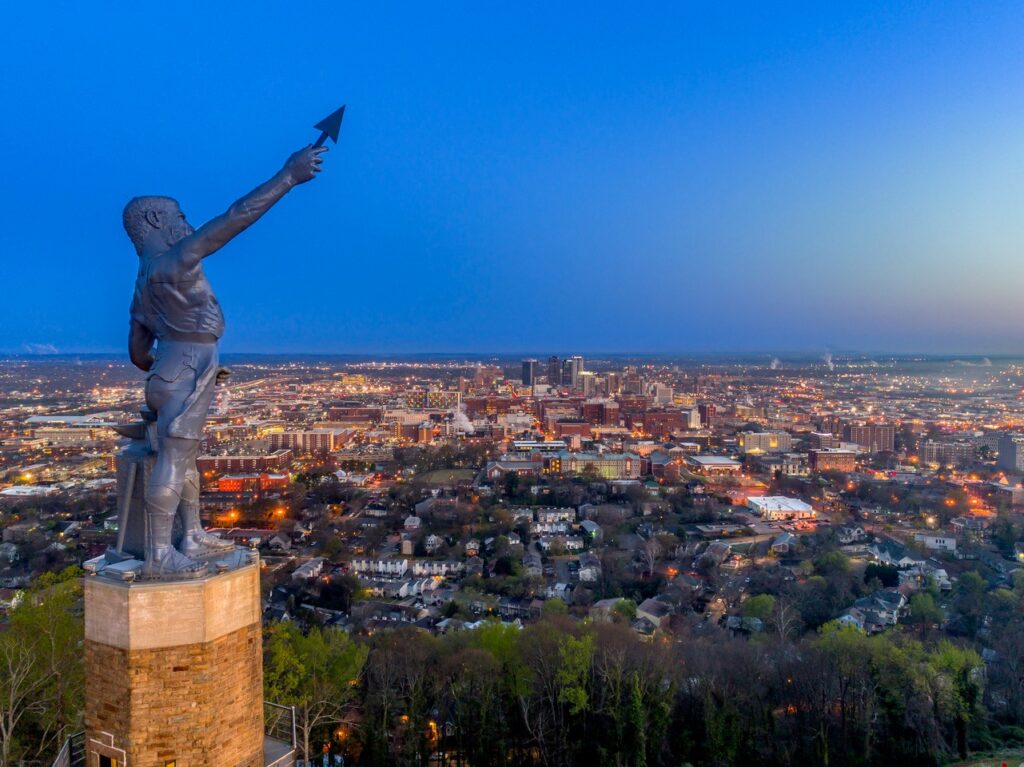 Now it's time for a powerful history lesson. Start your tour at the Birmingham Civil Rights Institute, and plan to spend at least a couple of hours there. Across the street, historic Kelly Ingram Park has a free audio tour, via your cell phone, to guide visitors through the epic events of the Civil Rights Movement in Birmingham in 1963. On the corner across from the park is Sixteenth Street Baptist Church, site of the 1963 race-related bombing that killed four little girls.
After touring the district, make your way over to Topgolf Birmingham for an afternoon of playful practice.  Scratch golfers and novices alike enjoy the climate-controlled bays with full bar and menu service.
It's the cocktail hour now, and, if fun is indeed your thing, stop in at The Atomic Lounge. This much-written-about bar is funked out in mid-century furnishings and the occasional shower of bubbles. Husband and wife owners Feizal Valli and Rachael Roberts will make you feel right at home and concoct some of the best cocktails to be found anywhere. If you're daring, try the Sex Panther and get the coveted temporary tattoo.
You can't leave Birmingham without dining at one of famed chef Frank Stitt's restaurants. Make Saturday night reservations before you leave home—these are popular spots. Bottega Restaurant and Café is a local favorite, as is Chez Fonfon. (No, it's not at all fussy like the name sounds.) If you didn't make reservations before arriving or you'd like something more casual, you can't go wrong at any of the three Saw's BBQ locations. If you're staying south of downtown, make reservations at Food Bar, serving farm-fresh, locally sourced dishes, along with regional seafood.
Good nightly entertainment is regularly underway at clubs and venues around the Birmingham area. Check listings at Iron City, WorkPlay, Saturn, and Zydeco.
SUNDAY:
Have a farewell breakfast at Bogue's, a Birmingham breakfast tradition since 1938. (They're so well established they don't even bother with a website.) The waitresses will call you "Honey," and the coffee will jumpstart your heart. Eat your grits.
Then round out your visit with a tour of the Birmingham Museum of Art, with one of the finest collections in the Southeast. More than 24,000 objects represent Asian, European, African, Pre-Columbian, and Native American cultures. The museum also has a world-renowned collection of Wedgwood.
If time allows and you want to burn off some of your kids' energy before the trip home, do it at Red Mountain Park.
For more itineraries and information on weekends in Birmingham, visit www.inbirmingham.com.