Lovell Area — A find in northern Wyoming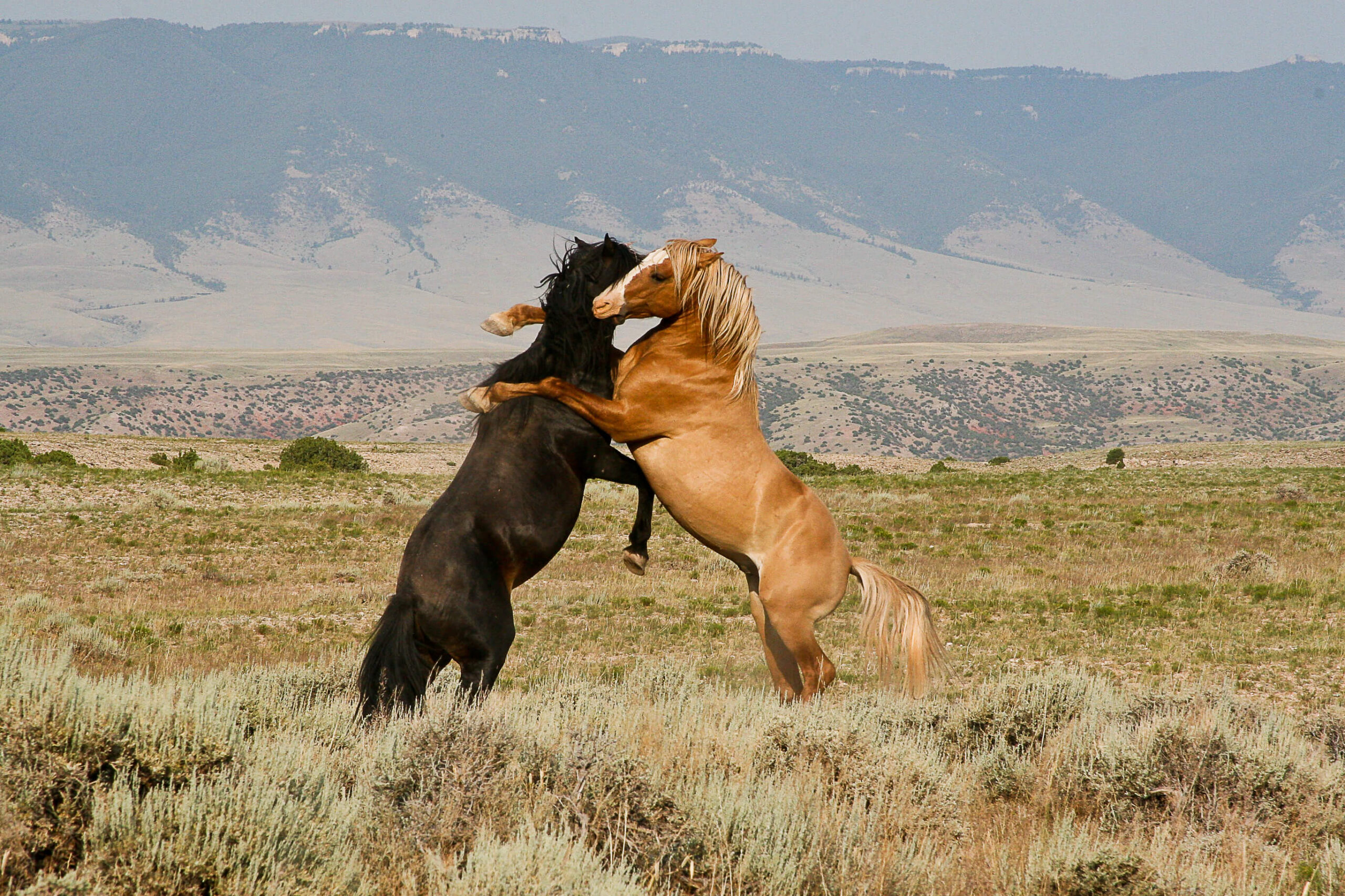 A rare gem for travelers exploring the West can be found nestled in northern Wyoming a two-hour drive east of Yellowstone National Park: the small, friendly community of Lovell – the Rose Town of Wyoming and the gateway to the stunning Big Horn Canyon and the beautiful Big Horn and Pryor mountain ranges.
Just 15 minutes to the east of Lovell is the Bighorn Canyon National Recreation Area. The vast, wild landscape, including massive canyon walls and great boating lake, allows visitors to experience the wonders of nature and spectacular vistas. Big Horn Canyon, one of America's most spectacular canyons, is a deep and winding chasm with vertical limestone walls towering as high as 1,000 feet above the lake. The lake stretches for 70 miles and offers thousands of acres of flat water for boating, waterskiing, wakeboarding, tubing, fishing, swimming, a scenic narrated boat tour, sightseeing and relaxation.
Bighorn Canyon NRA contains four historic ranch/town sites, a playground, picnic areas and a marina with shopping and a restaurant. Bighorn Canyon offers opportunities for hiking and camping, viewing a wide array of Wyoming wildlife and photographing dozens of spectacular vistas. Devil's Canyon Overlook can be reached by car and is a must see while driving to Lovell. 
Pryor Mountain Wild Horse Range
Wild horses may be seen in the Pryor Mountain Wild Horse Range to the north of Lovell, an area established in 1968 as the first public wild horse refuge. More than 170 wild horses with their unique markings roam the range, and many can be seen throughout the summer in the lowland areas, especially in the national recreation area. Watch for wild horses along the road! The horses share their range with deer, Bighorn sheep, black bear, many species of birds, including raptors, and other animals.
To the east, the gorgeous Big Horn Mountains, home to the ancient Medicine Wheel National Historic Landmark and the Bighorn National Forest, sit right in Lovell's backyard. Visitors traveling U.S. Highway 14A are struck by the breathtaking beauty of the steep walls, rugged canyons green meadows and rich forests of the Big Horn Mountains. It is one of the most spectacular pieces of highway in America with turnouts and scenic vistas that look out over the entire Big Horn Basin. On a clear day, a traveler can see for 100 miles or more. 
Bighorn National Forest    
The Big Horns not only offer endless beauty but year-around recreational opportunities, lodges and a chance to enjoy the best of what Mother Nature has to offer. The Bighorn National Forest provides entertainment for everyone — the hiker, fisherman, hunter, camper, horseback rider, ATV rider and sightseer. Hikes take visitors to spectacular waterfalls and scenic lakes.
Read Also: A Getaway Worth Remembering
The pretty town of Lovell has much to offer visitors: friendly people, small-town shopping, beautiful murals with a veterans memorial, colorful rose gardens, a nine-hole golf course, the historic Hyart Theatre, newly remodeled motels, a variety of dining options, the Lovell-Kane Area Museum, three town parks with picnic pavilions and playground equipment, free and full-service camping facilities, multiple places of worship, an eight-lane bowling alley, Queen Bee Honey Candy factory and store, and the nearby Mustang Mountain Vineyard.
Lovell is also home to the Bighorn Canyon Visitor Center and the Pryor Mountain Wild Mustang Center, along with the state-of-the-art North Big Horn Hospital and New Horizons Care Center. Award-winning public schools can be found in Lovell and nearby Cowley.
Discover Lovell. Take your time and enjoy our community.