Holland Haute Dogs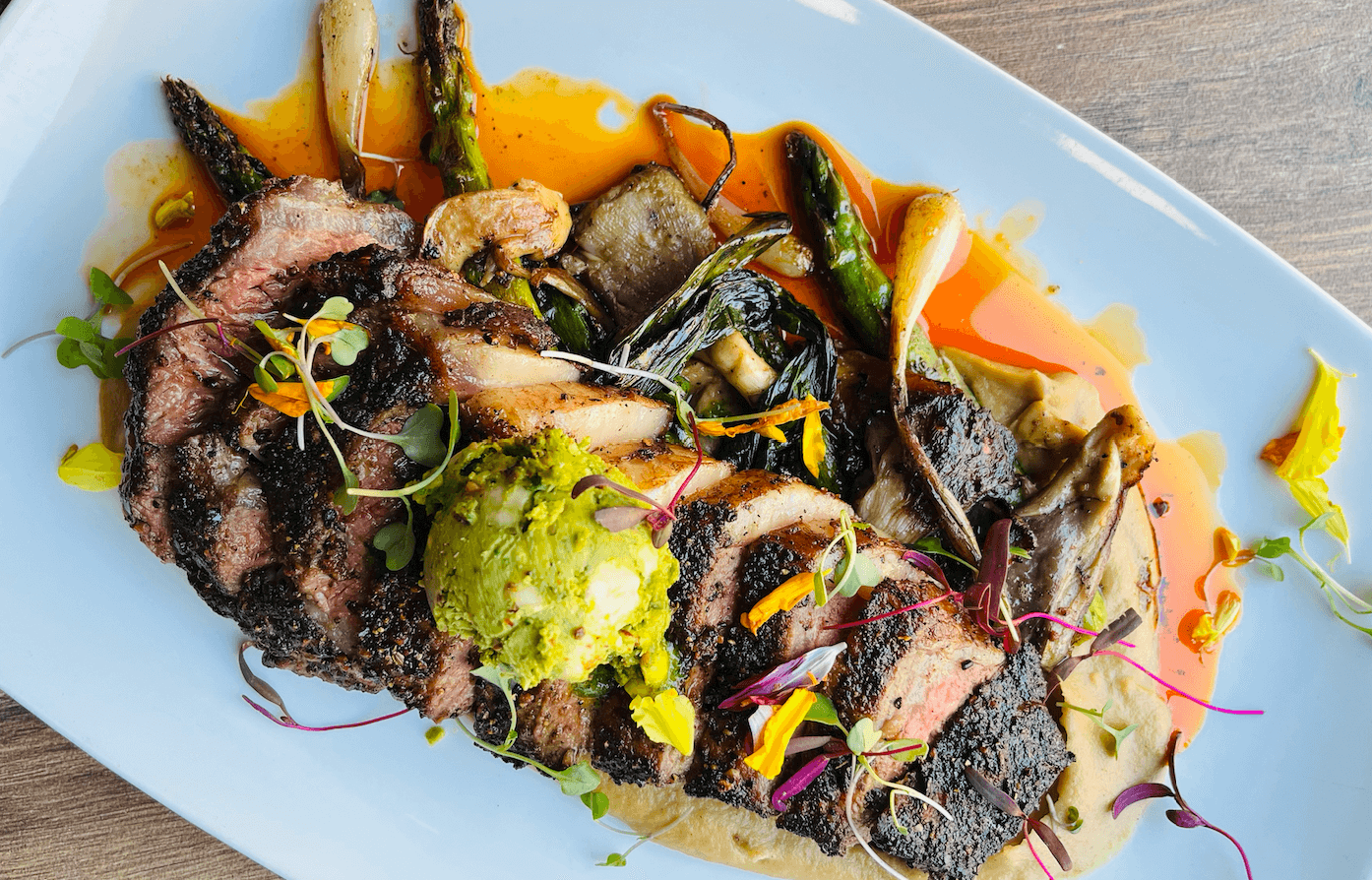 What's for dinner? Well, in Holland, that's really up to you. From haute cuisine to hotdogs, Holland has the culinary adventure or tried-and-true favorite you crave after a day well done.
Let's start with some fun stuff. Say you've just enjoyed a dunetop hike at Sanctuary Woods. On the way back to town, you pass through Washington Square and see the Galleria. Should you stop? Absolutely. Where else can you meander through an art gallery with a glass of wine, sit down to a Pear & Gorgonzola Pizza, or savor a six-course dining adventure at Chef Ratti's table? Next, imagine you've just explored Windmill Island Gardens and are deciding between all the great eateries downtown. A sandwich board outside Hops at 84 East lists "Shrimp, Belly, Grits." Could this be the best dish you've eaten in the last six months? Yes. Yes, it could be. Envision returning downtown another evening with a stomach rumbling for more culinary delights. Street performers juggle down the street. What to do? Rush into City Deli, order their signature club on toasted naan flatbread to go, and get back outside to admire flamethrowing gymnasts.
Holland's thriving Hispanic population also offers tasty authentic cuisine in eateries scattered throughout the city. For instance, north of downtown, and not too far from Dutch Village, is the Havana Grill. Find a nice table outside to enjoy their signature Ropa Vieja while the kids devour mini burritos and Jarritos sodas. Back in Washington Square, Jhomary's Paradise is the new taqueria causing a buzz around town for their delicious street tacos. Alternatively, a stroll along Kollen Park boardwalk and through the Heinz pickle barrel leads to Tulip City Brewstillery. The Spice Boys food truck is a permanent fixture outside, and their Angry Nachos and pineapple fried rice pair well with a Tulip City Fuzzy Sun IPA or Fruit Oops Pale Ale.
For those who use up their adventurous spirit climbing the 239 steps to the top of Mt Pisgah, or just prefer the aforementioned hotdogs, Dune Dogz has 10 varieties of dogs along with tasty chicken nuggets, burgers, and frosty desserts. How about a pizza made with dough from a 4th generation Dutch baker? A perch sandwich with a lakeside view and live music? A gluten-free or vegan meal? Discover dozens of options at holland.org/dining.