Liberal celebrates International Pancake Day
Many people are familiar with Mardi Gras celebrations on the day before Lent, but in Liberal, Kansas, the day before Lent means just one thing – it's Pancake Day.  
For over 73 years, on Shrove (Fat) Tuesday, Feb. 21, 2023 at 11:55 a.m. Liberal and Olney, England, have squared off in the International Pancake Race with women running down the streets with pancakes. 
Olney's tradition declares the race was first run in 1445. It was run on the day before Lent, and the whole day was given over to a festival of celebration. The original start line is unknown but the finish was at the church.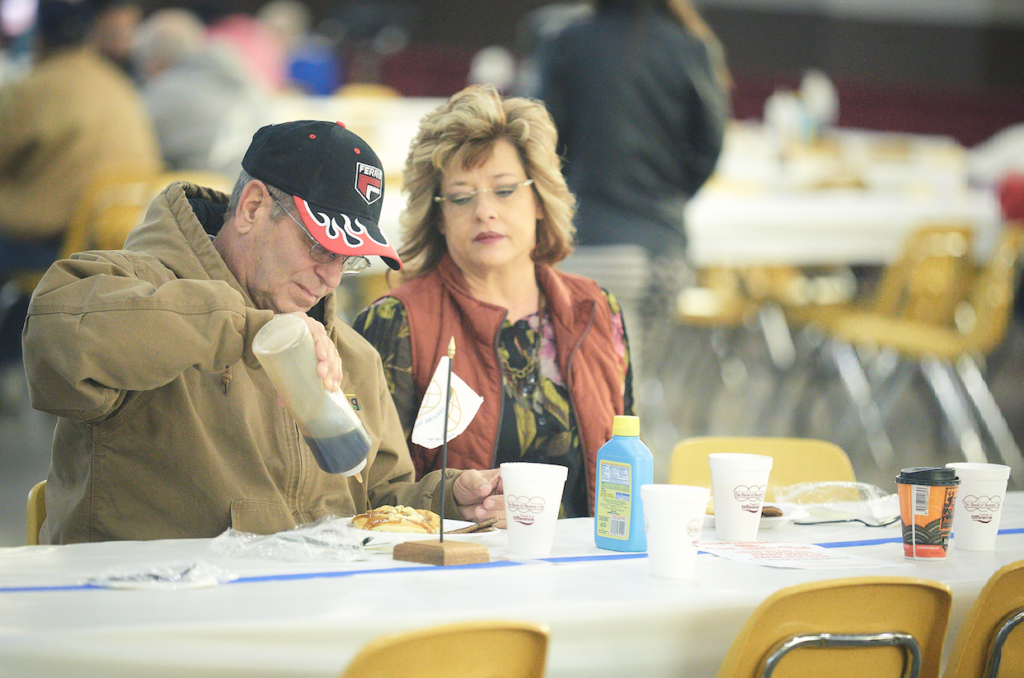 After a lapse during World War II, the race was revived by the Vicar of Olney, the Reverend Canon Ronald Collins. Filled with enthusiasm to revive the ancient custom, he called for volunteers and 13 runners appeared. The race caught on and Olney set out to enjoy this link with their past.
The International Race started in 1950 from a magazine picture of the Olney women racing to the church. Liberal Jaycee President R.J. Leete contacted Rev. Collins challenging them to race against Liberal.  The traditional prize of the race is still the "Kiss of Peace" by the verger (bellringer).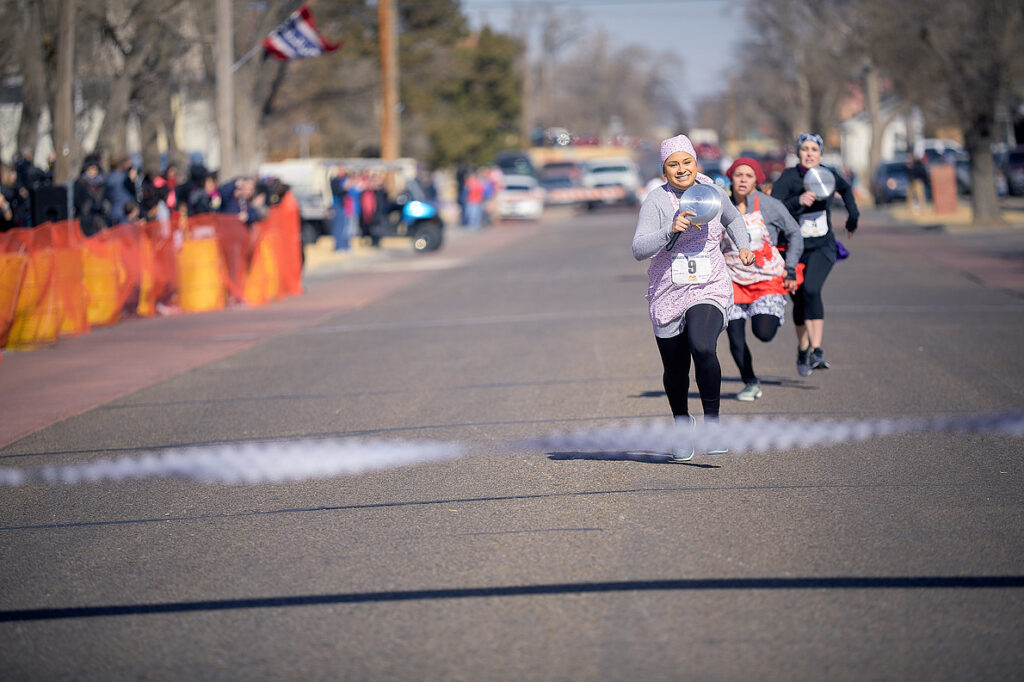 Liberal celebrates International Pancake Day with multiple events including flipping contests in the elementary schools, a 5K Fun Run and public eating and flipping contests for all ages.
Liberal's celebration begins with an all-you-can eat breakfast followed by races for 3-year-olds and up. Once the big race takes place and the winner is crowned, the crowd moves to the United Methodist Church for the Shriving Service and then the two communities share a video chat to declare the International winner for the year. A parade rounds out the festivities.
For more information visit pancakeday.net.