Hendersonville – The Apple of North Carolina's Eye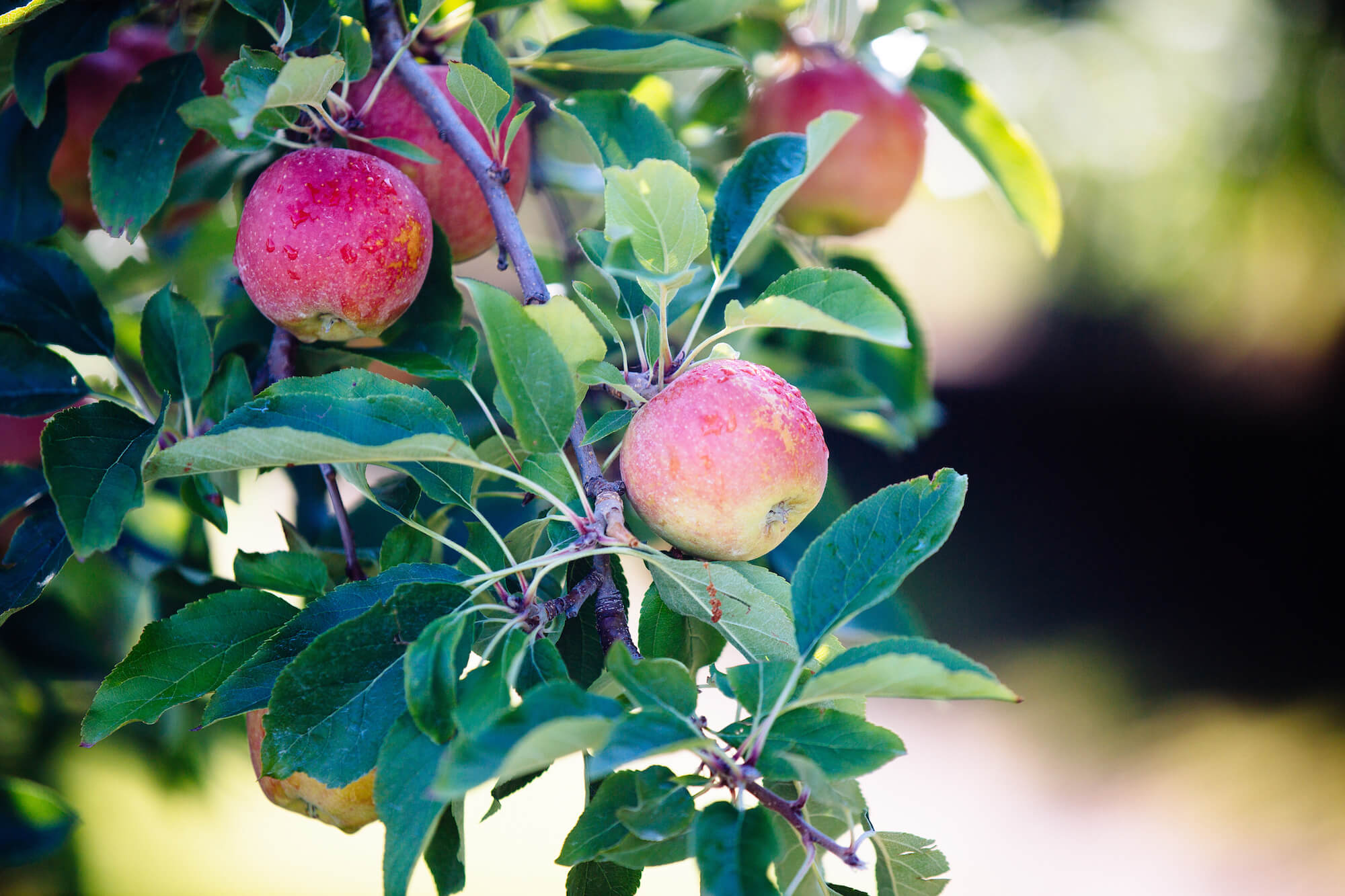 When you visit Hendersonville, North Carolina, an apple becomes much more than a tasty snack. Apple season in this Blue Ridge Mountain town means walking through rows of apple trees in the middle of an orchard, purchasing fresh fruit, taking in mountain views that stretch far beyond the farm and making memories as a family.
Throughout the fall, apple orchards buzz with activity. Henderson County leads North Carolina in apple production and consistently ranks among the top producers nationally. Most farms once sold their apples exclusively to wholesale buyers. But today, farmers — many of them second, third and even fourth generation — have embraced the idea of agritourism.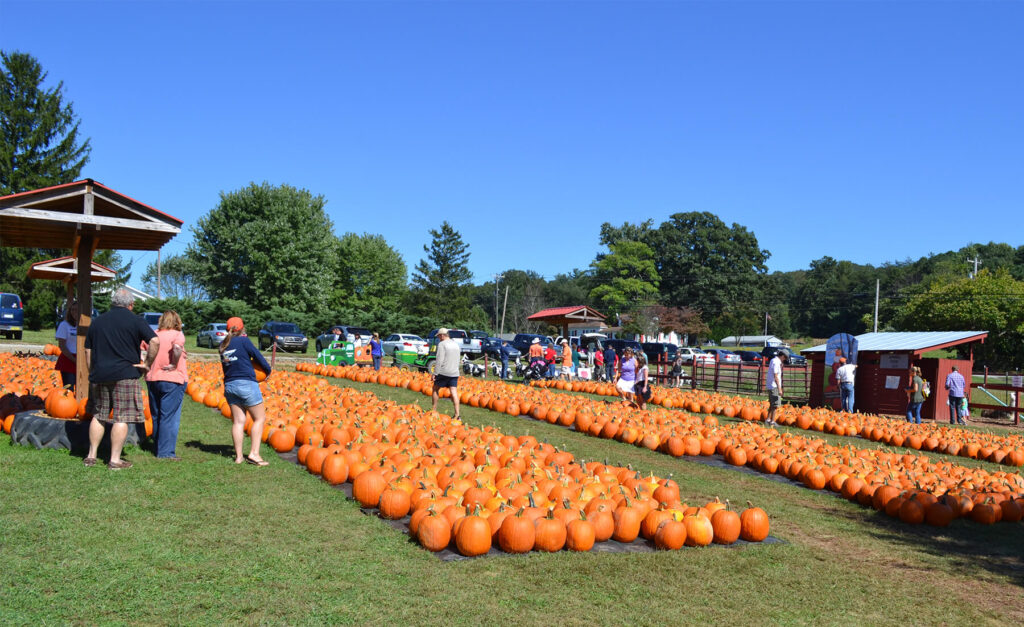 Twenty-one orchards, markets and roadside stands along the Crest of the Blue Ridge Orchard Trail invite visitors to join the harvest experience. Some farms grow more than 20 varieties of apples, which gradually ripen at different times and stretch the season from August into November. Gala and McIntosh are some of the early birds, while Rome and pink lady come later.
To complement the apple crop, farmers also plant pumpkins, winter squash and cabbage. Visitors may take a hayride, pet barnyard animals and relax in a rocking chair overlooking mountains in the distance. Apple cider doughnuts hot from the fryer are nearly as popular as the fruit itself. Apple butter, jelly, pies and cakes are tempting take-home treats.
Grandad's Apples 'N Such, run by a fourth-generation farmer and located along a stretch of road known as apple alley, has become an annual destination for many families. Kids know when they see the red-roofed barn and silo with a tractor on top that fun times are just ahead. Wander through the corn maze and reward yourself for finding the exit with an apple cider slushie.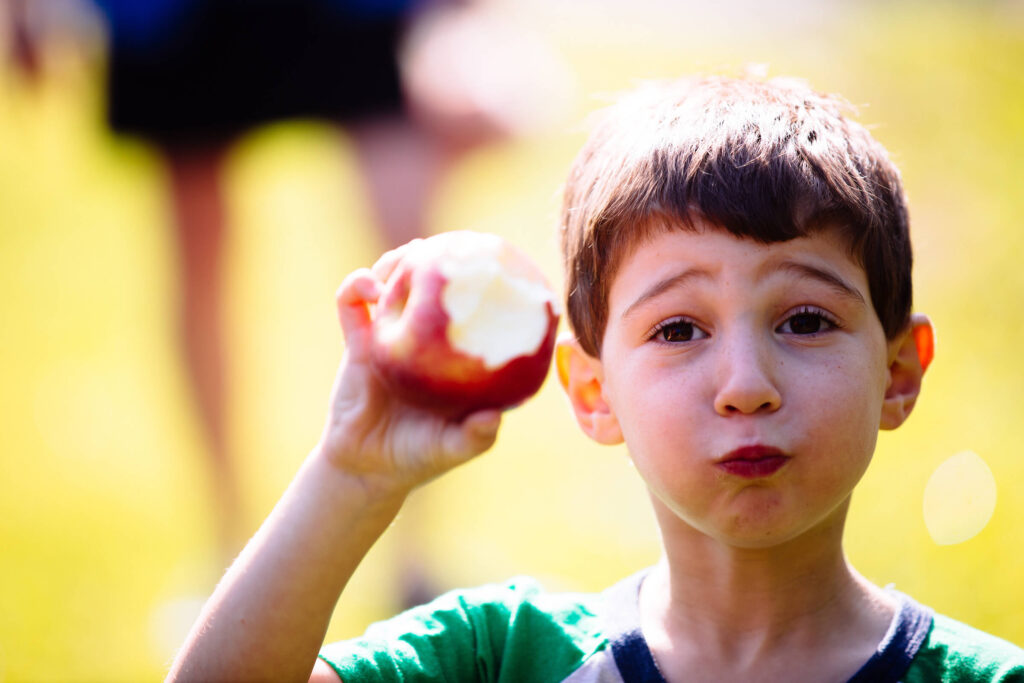 In addition to apples, Stepp's Hillcrest Orchard grows grapes, pumpkins, zinnias and sunflowers. On weekends, test your aim with an apple cannon, take a wagon ride through the field and enjoy a pork picnic with food from Ugly Pig BBQ.
While exploring downtown Hendersonville, stop into the Henderson County Curb Market. A local institution since 1924, the market features products grown exclusively in Henderson County. Produce varies with the seasons, but fall brings a bounty of apples, butternut squash, pumpkins, late-season tomatoes, cabbage and greens. Jams, jellies, honey and molasses are also available.
The abundance of fresh apples in Hendersonville makes it a natural fit for hard cider. Jeter Mountain Farm recently opened a tasting room at its orchard. Six ciders are on tap, including ciders from nearby Flat Rock Cider Company as well as Jeter Mountain's own cider made from apples grown in surrounding fields.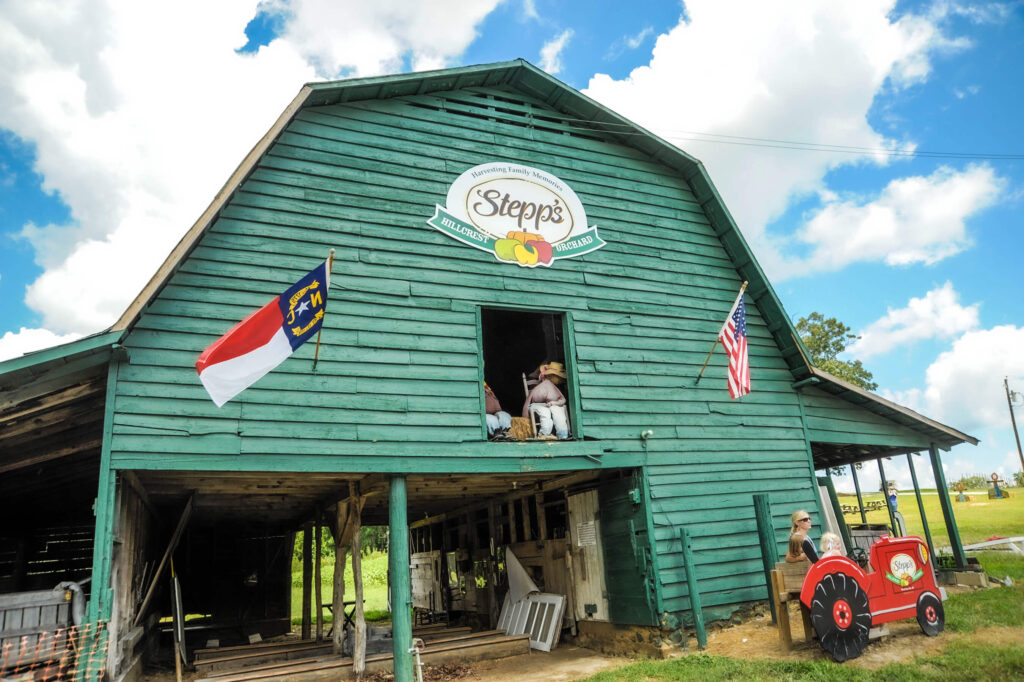 Virginia-based Bold Rock Hard Cider, the largest craft cidery in the country, opened a second production facility in nearby Mills River in 2015 to take advantage of the local apple supply. The facility also includes an expansive taproom and cider garden that are kid- and pet-friendly. Tours of the pressing barn and cidery explain how the beverage goes from fruit to bottle. Bold Rock's flagship ciders vary from sweet to dry, and special flavors, such as pumpkin and cranberry, are offered each season. Order a burger, wings or pulled pork from the Bold Bites food truck to pair with a cider flight.
Lodging options for a fall getaway to Hendersonville include convenient hotels, romantic bed-and-breakfasts, and vacation homes and cabins. Choose to stay in walking distance to Main Street shops and restaurants or out in the country with mountain views of changing leaves.
To learn about all Hendersonville has to offer, go to www.VisitHendersonvilleNC.org or call (800) 828-4244.
——